On the heels of ongoing propaganda from governments around the world telling their citizens everything is just fine, more signs of an economic collapse are unfolding. Plus there is a look at gold and an email from a KWN reader.
Email From A KWN Reader
November 9 (King World News) – Email from KWN reader G. Webner:  Greetings. What a crazy unsettled world we live in. What is not so crazy is the effort to control currencies and trade. Common sense would tell you trading in a Fiat currency not tied to a commodity is counterintuitive. Yet here we are, led to believe nobody wants to use gold. Just look at the current pricing charts that are in selling mode. 
Of course I am pointing out what they want you to perceive. It has worked in killing any support other than sovereign in this market. I would like to suggest that you run a few negative pieces on gold because it seems you are read by the central banks. Maybe the metals price will turn around…LOL. 
G. Webner
King World News does not normally respond to emails from our readers that are published, but Mr. Webner makes a very important point here when he states:
Just look at the current pricing charts that are in selling mode. Of course I am pointing out what they want you to perceive.
King World News note continues:  Whenever the gold, silver and mining share markets have put in major bottoms it has always looked like the end of the world for the sector. Having noted that, this is the worst it has ever been in terms of multi-decade highly-skilled individuals with great expertise in mining and exploration quitting the business.
Mining is a difficult business with potentially great rewards. However, the highly-skilled individuals who have been quitting the business are the exact people that know how to keep mines running safely and efficiently. These are also the individuals that know how to turn the drills and make major discoveries. They are quitting the business not because they don't want to work, but because they no longer need a paycheck and they are frustrated with working in a sector that never seems to have any sustainable upside in terms of their company's share price, which would translate into the options they have accumulated being worth a lot of money.
The world is already staring at a huge production cliff for gold. High-quality individuals quitting the business will only exacerbate that production cliff. All of this will have the effect of adding enormous amounts of fuel as gold heads thousands of dollars higher, eventually culminating in another mania similar to that of the 1970s bull market. Yes, perversely, this situation will ultimately send the price of gold even higher as the sector moves from extreme fear to extreme greed…
---
Listen to the greatest Egon von Greyerz audio interview ever
by CLICKING HERE OR ON THE IMAGE BELOW.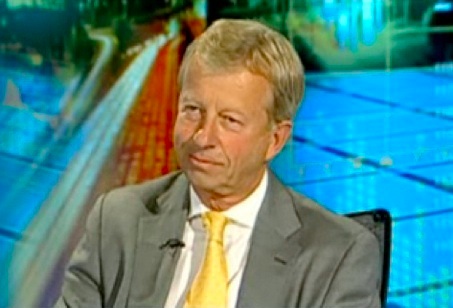 Sponsored
---
More Signs Of An Economic Collapse
Gerald Celente:  In this year's third quarter, 182 major U.S. businesses filed bankruptcy, according to S&P Global Market Intelligence. 
For the second consecutive month, health care companies led the way to the courthouse.
The U.S. Federal Reserve's "higher for longer" interest rate policy carries most of the blame for the busts, S&P said.
Many of the companies that failed were "zombie" businesses, Yahoo Finance reported—unprofitable companies that survived on continuous borrowing in hopes of turning themselves around. In today's high-risk, high-interest economy, lenders are no longer interested in taking a flyer on long-odds companies.
TREND FORECAST:
With the U.S. Federal Reserve pledging to hold interest rates at their current levels, if not higher, well into next year, the number of bankruptcies will continue to grow.
Companies with high-risk credit ratings will lead the way, as we predicted.
However, once high interest rates have scoured out the junk bond market, companies with better credit ratings also will begin to feel the pinch and see their ratings downgraded, making it harder for them to issue new debt or refinance old ones.
This is another way in which sustained higher interest rates will tighten the credit crunch and push the U.S. toward recession.
ALSO JUST RELEASED: Here Is A Look At The Great Unwind As The Economy Tanks CLICK HERE
ALSO JUST RELEASED: GREATEST WEALTH TRANSFER: Global Hyper Bubble In Debt Set To Soar Exponentially CLICK HERE
ALSO JUST RELEASED: PARTY ON: Shocking Look At The Great Distortion CLICK HERE
ALSO JUST RELEASED: More Pain Is On The Way As Economic Deterioration Is Accelerating CLICK HERE
ALSO JUST RELEASED: GET READY: Gold & Silver Big Picture Shows Imminent Upside Explosion CLICK HERE
ALSO JUST RELEASED: This Is Going To Send Shockwaves Through Global Markets CLICK HERE
ALSO JUST RELEASED: The United States Is Being Destroyed And Other Countries Are Taking Notice CLICK HERE
JUST RELEASED!
To listen to Alasdair Macleod's just released audio interview discussing major surprises happening around the world that are set to ignite gold and silver prices higher and much more CLICK HERE OR ON THE IMAGE BELOW.

© 2023 by King World News®. All Rights Reserved. This material may not be published, broadcast, rewritten, or redistributed.  However, linking directly to the articles is permitted and encouraged.