With people all over the world worried about continued inflation, economic deterioration is getting worse and that means even more layoffs and pain in the future.
After A Shaky Start
November 7 (King World News) – Art Cashin, Head of Floor Operations at UBS:  After a somewhat shaky start, the stock bulls appear to be regrouping.  They managed to get a bid under the Russell, which is helping to expand the breadth after yesterday's negative shift.
The high cap techs are also ticking back in.  It is clearly broad not only because of the advances and declines, but because of the mix that we have of the Magnificent Seven and the small caps helping to repair that market breadth.
The bulls will clearly watch to see if yields continue to behave and if they continue to use the Nasdaq and the Magnificent Seven again as the mechanism that the bulls will use as their primary factor.
So, for now, it looks like all internal technicals and, again, with yields being the orchestra conductor.
Be wary.  Stay alert and above all stay safe.
Arthur
Economic Deterioration Is Getting Worse
Peter Boockvar:  I'm almost a week late on this as I still am trying to get thru countless calls/transcripts, but it's still very relevant, the macro comments from CDW's earnings call, a major distributor of everything tech, including hardware, software, computer peripherals, cloud computing, mobile devices, network communication, and security solutions. They have about $22b in sales and 250,000 customers and these comments reflect a cautious customer with cloud and security spend outperforming.
Their bottom line, "The uncertain market conditions we've operated under throughout the year are persisting and continue to lead customer caution and prudence. Given this, we expect that the IT market will contract at the upper end of high single digits." This estimate of theirs compares to the previous quarter where they said they expected a decline of "high single digits in 2023" so we can add 'upper end' to that…
---
This silver explorer recently did a huge transaction with a $4.5 billion market cap producer CLICK HERE OR ON THE IMAGE BELOW TO LEARN MORE.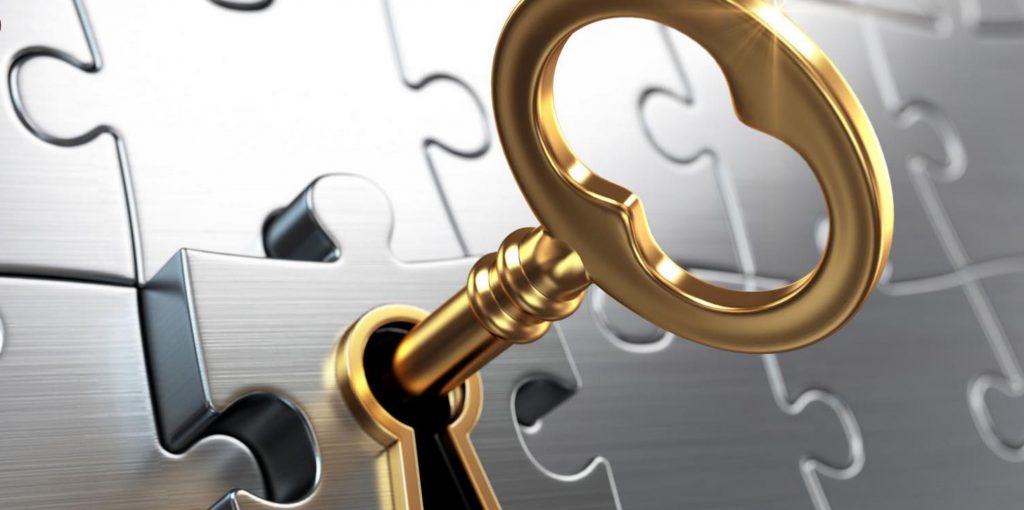 ---
Overseas Struggles In Japan & Europe
Moving overseas. A key driver of when the BoJ will exit NIRP will be the wage story, which they desperately need to see lift in the face of higher inflation. Regular base pay in September rose 1.5% y/o/y, more than half the rise in inflation but still is just off the fastest print seen in May since 1997.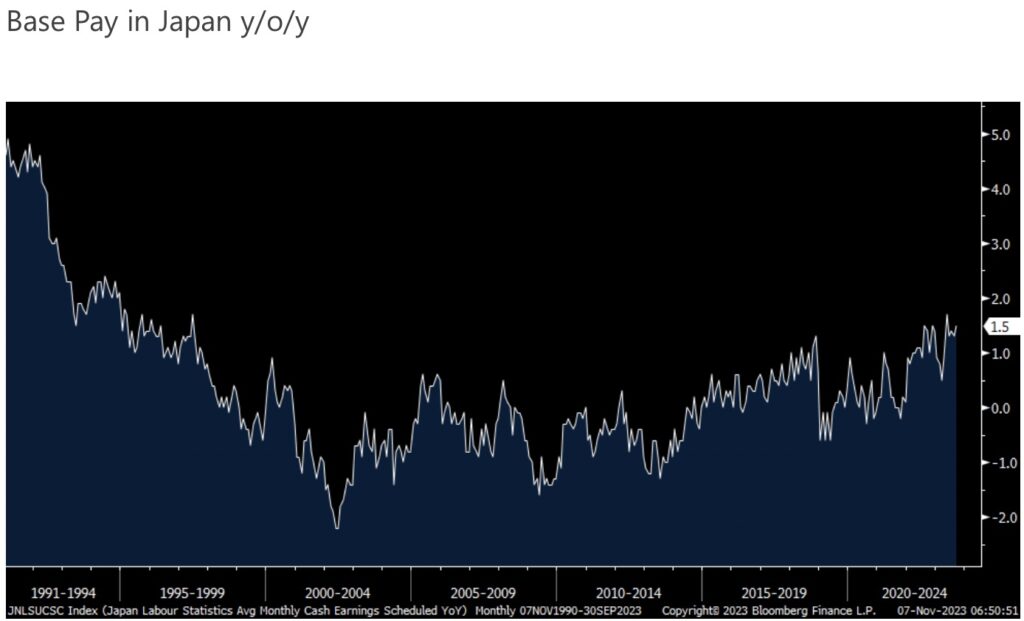 The BoJ has it backwards here as they are still easy with policy in order to drive faster NOMINAL wages in their minds but it's the easy policy that is more lifting inflation instead, thus lowering REAL wages. While JGB yields didn't move, the yen is back above 150 again. The BoJ must get out of NIRP asap and when they do, the yen will rip higher I believe.
The Reserve Bank of Australia, with its new Governor in place Michele Bullock, raised interest rates by 25 bps to 4.35% as fully expected but it's likely their last one for a while as Bullock said they are 'data dependent.' As for the rate hike reasoning, "the risk of inflation remaining higher for longer has increased and that progress getting inflation back to 2% "looks to be slower than earlier expected." On the likely last hike, Australian bonds are rallying and the Aussie$ is selling off.
Germany remains the drag on European growth and they reported industrial production in September that fell 1.4% m/o/m vs the estimate of little change. Lower production of autos, electronics and pharma led the way. This follows a slightly weaker than anticipated factory order number seen yesterday, when we include the downward revision to August. European bonds are rallying, stocks are lower as is the euro. 
JUST RELEASED!
To listen to Alasdair Macleod's just released audio interview discussing major surprises happening around the world that are set to ignite gold and silver prices higher and much more CLICK HERE OR ON THE IMAGE BELOW.

ALSO JUST RELEASED: GET READY: Gold & Silver Big Picture Shows Imminent Upside Explosion CLICK HERE
ALSO JUST RELEASED: This Is Going To Send Shockwaves Through Global Markets CLICK HERE
ALSO JUST RELEASED: The United States Is Being Destroyed And Other Countries Are Taking Notice CLICK HERE
© 2023 by King World News®. All Rights Reserved. This material may not be published, broadcast, rewritten, or redistributed.  However, linking directly to the articles is permitted and encouraged.