Here is a shocking look at the Great Distortion as investors party on…
The Great Distortion
November 7 (King World News) – King World News note:  The following chart from Tavi Costa shows that the combined value of Microsoft and Apple is greater than all of the Energy, Real Estate, Utilities And Materials Sectors combined.
INSANE VALUATION DISPARITY:
Apple & Microsoft Worth More Than Energy, Real Estate, Utilities And Materials Sectors Combined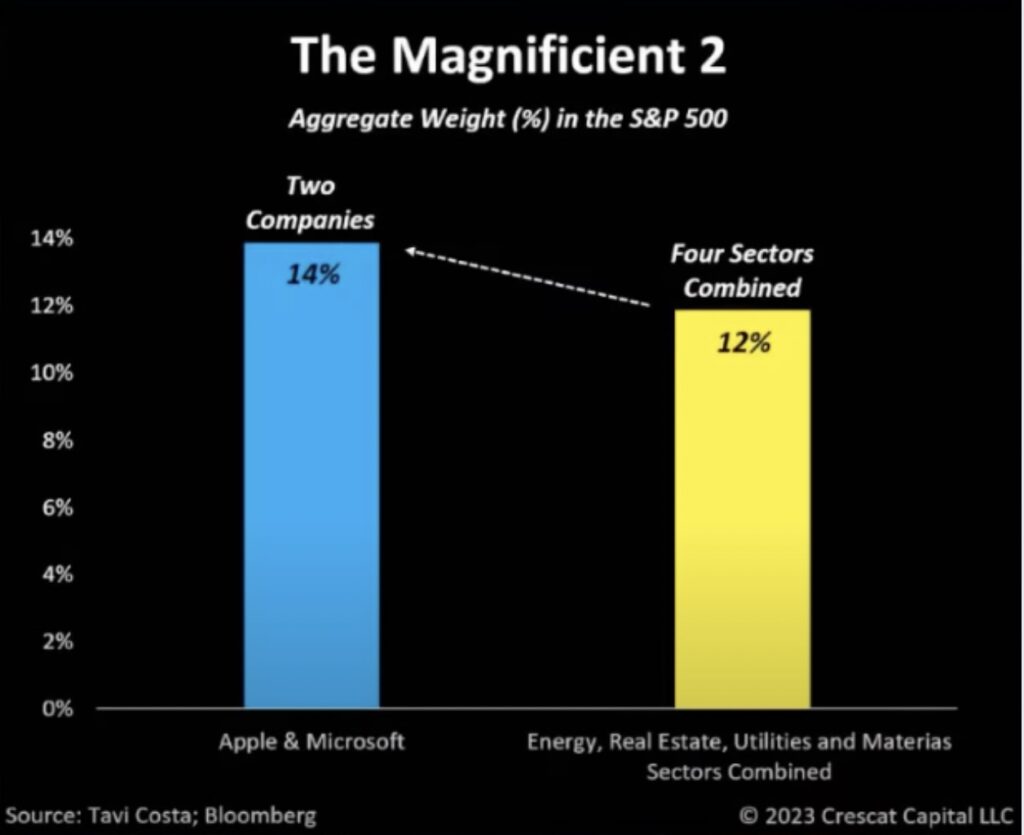 Credit Card Delinquencies Continue To Rise
Peter Boockvar:  There were some pretty interesting things coming out of the newly issued Q3 NY Fed quarterly Household Debt and Credit Report. Within it, after going thru the different categories of debt and levels vs Q2, there is a portion of the report titled "Credit Card Delinquencies Continue to Rise – Who is Missing Payments?" Here are the key comments from it:
Higher debt levels are rising with nominal spending and real GDP growth "But credit card delinquencies continue to rise from their historical lows seen during the pandemic and have now surpassed pre-pandemic levels…Rising delinquencies were inevitable from historic lows, but it has been less clear how high and until when they might rise…And while auto loan delinquency does seem to be stabilizing for all except the young, moderating new credit card delinquencies in the 1st and 2nd quarter were followed by higher delinquency transitions in the 3rd quarter."
To quantify, "The series shows that 2 percent of credit card users moved from current status in the second quarter of 2023 to thirty or more days past due on at least one account in the third quarter. This is up from roughly 1.7 percent in the first and second quarters of 2023, and higher than the third quarter average between 2015-19 of 1.7 percent."
Millennials Have Higher Delinquency Rates Than 2019
They said while Baby Boomers, Generation X and Generation Z have credit card delinquency rates similar to pre-pandemic levels, Millennial credit card users began exceeding pre-pandemic delinquency levels in the middle of last year and now have transition rates .4 percentage point higher than in the third quarter of 2019."…
---
ALERT:
Legendary investors are buying share of a company very few people know about. To find out which company CLICK HERE OR ON THE IMAGE BELOW.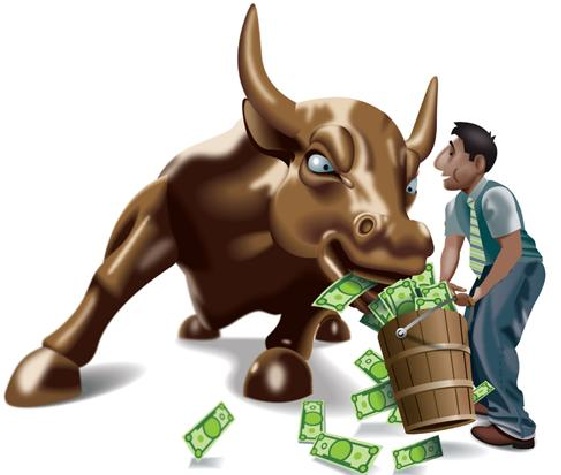 Sponsored
---
Bottom Line
Bottom line, delinquency rates for mortgages remain below pre Covid and that is the biggest portion of household debt. Auto loan and credit card delinquencies are now above pre Covid "and continue to rise." As stated above, the rise in auto delinquencies has moderated but "credit card delinquency rates have risen at a sharper pace" and it "disproportionately driven by Millennials, those with auto or student loans, and those with relatively higher credit card balances." So, those with both student and auto loan debt are now delaying repayment on their credit cards. https://libertystreeteconomics.newyorkfed.org/2023/11/credit-card-delinquencies-continue-to-rise-who-is-missing-payments/
ALSO JUST RELEASED: More Pain Is On The Way As Economic Deterioration Is Accelerating CLICK HERE
ALSO JUST RELEASED: GET READY: Gold & Silver Big Picture Shows Imminent Upside Explosion CLICK HERE
ALSO JUST RELEASED: This Is Going To Send Shockwaves Through Global Markets CLICK HERE
ALSO JUST RELEASED: The United States Is Being Destroyed And Other Countries Are Taking Notice CLICK HERE
JUST RELEASED!
To listen to Alasdair Macleod's just released audio interview discussing major surprises happening around the world that are set to ignite gold and silver prices higher and much more CLICK HERE OR ON THE IMAGE BELOW.

© 2023 by King World News®. All Rights Reserved. This material may not be published, broadcast, rewritten, or redistributed.  However, linking directly to the articles is permitted and encouraged.