Today James Turk told King World News gold and silver have broken out to the upside as gold surged $26 and silver $1. He also discussed why the breakout took place as well as what to watch for next.
The Big Breakouts We've Been Waiting For
July 12 (King World News) – James Turk:  It was an important day for the precious metals, Eric. There were clear breakouts in both gold and silver from the short-term downtrends in which they have been stuck for the past couple of months.
What's more, today is the day of the trifecta for which I've been waiting for months. Spot gold and silver and the US Dollar Index all closed in New York at break out levels. Spot gold and silver closed above $1950 and $24 respectively. The Dollar Index is trading below 102…
---
This Company Has A Massive High-Grade Gold Project In Canada And Billionaire Eric Sprott Has A Huge Position! To Learn Which Company Click Here Or On The Image Below.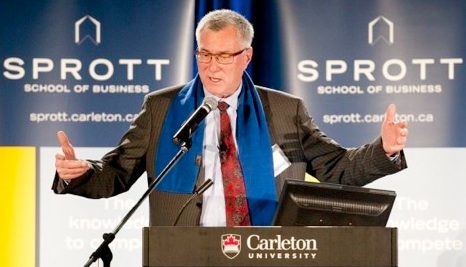 ---
In fact, the dollar has been getting walloped. The US Dollar Index is down five days in a row, during which it dropped an astounding 2.7%.
What's more worrying is the dollar's big picture. Look at this 3-year chart of weekly US Dollar Index prices.
US Dollar Has Broken Through Key Support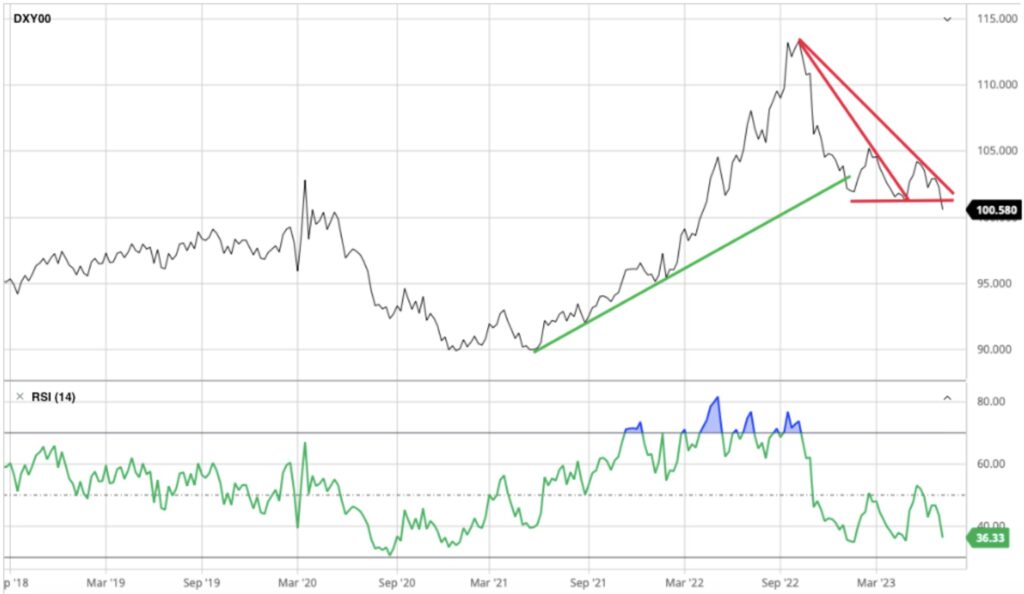 It's been pretty much all downhill for this Index since October. Two dead-cat bounces couldn't break above the short-term downtrends (two red lines). 
And today the US dollar Index is at a new 17-month low, but we shouldn't be surprised. The dollar is being destroyed. Since unconstitutionally ending its link to gold, the dollar has been mismanaged, causing its purchasing power to erode.
As a reminder, from the founding of the country in 1787 to the founding of the Federal Reserve in 1913, gold was $20.67 per ounce, which established more than a century of stable prices and a strong, growing economy. Compare that performance to how badly the dollar has done over the past century of central bank mismanagement, with gold today not too far from record highs…
---
This silver explorer recently did a huge transaction with a $4.5 billion market cap producer CLICK HERE OR ON THE IMAGE BELOW TO LEARN MORE.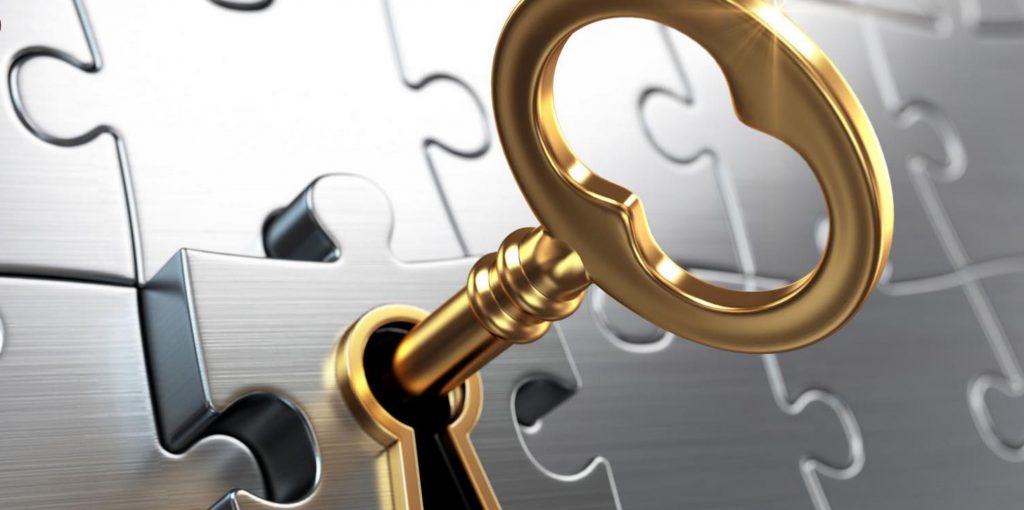 ---
What we have seen over the past week is a flight from the dollar. Some of that wealth has moved into the precious metals. Some has moved into the stock market. Bond prices have bounced too, but bonds and other dollar denominated debt instruments (like bank accounts, T-Bills, etc) should be avoided because they become less valuable as the purchasing power of the dollar is eroded. All you will get back is inflated dollars, assuming you get back anything at all by not getting caught in a bank bail-in or a fiat currency debt default.
It is too early to say whether this recent flight out of the dollar will continue, or let alone accelerate. But it might, which is why physical gold and silver are important assets to own in an uncertain future.
To listen to this timely interview with Tavi Costa discussing $2,700-$3,000 gold, $50+ silver and mining stocks soaring CLICK HERE OR ON THE IMAGE BELOW.

ALSO JUST RELEASED: Gold Is Going To $2,700-$3,000 And Some Junior Stocks Will Soar 20x-30x Higher CLICK HERE.
ALSO JUST RELEASED: Art Cashin Says Commodities Close To Major Upside Breakout, Plus A Look At 1920s vs Today CLICK HERE.
ALSO JUST RELEASED: This Has Only Happened A Handful Of Times Since 1928 CLICK HERE.
ALSO JUST RELEASED: Calm Markets But Here Is The Big Surprise Of The Day CLICK HERE.
ALSO JUST RELEASED: BRICS Countries Continue Massive Gold Buying Spree CLICK HERE.
ALSO JUST RELEASED: Interview With The Man Who Correctly Predicted Russia & BRICS Would Launch Gold-Backed Currency CLICK HERE.
To listen to the man who correctly predicted the BRICS would launch a gold-backed currency CLICK HERE OR ON THE IMAGE BELOW.

© 2023 by King World News®. All Rights Reserved. This material may not be published, broadcast, rewritten, or redistributed.  However, linking directly to the articles is permitted and encouraged.