King World News continues to focus on the big picture for gold and silver on the heels of the recent shenanigans in the paper markets. Here is where things stand and the situation looks very bright.
Silver vs Gold
November 2 (King World News) – Graddhy out of Sweden:  Silver Gold Ratio here which is the inverse GSR (Gold Silver Ratio), shows better TA than GSR.
It now has a big fat bullish reversal at black line support.
Silver Ready To Blastoff vs Gold!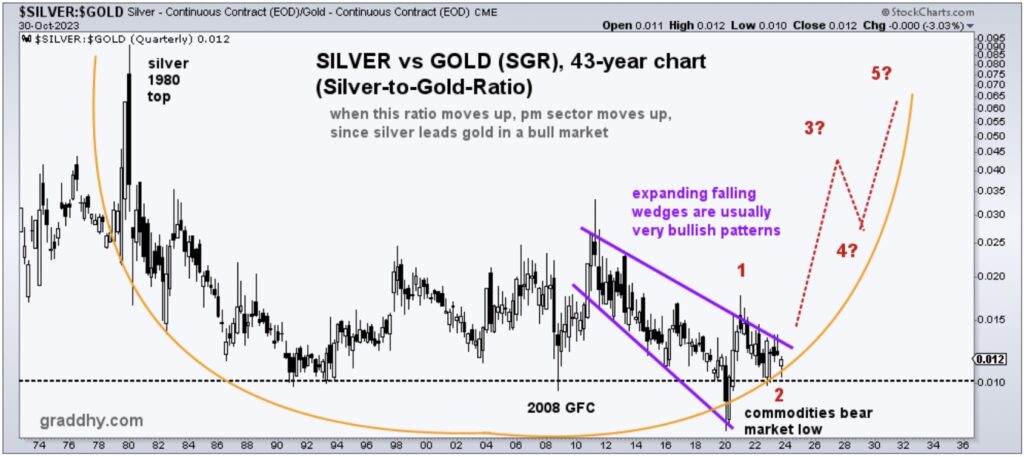 And, it has a purple 13-year (!) bullish expanding falling wedge.
Silver is getting ready now. And so should you…
---
Listen to the greatest Egon von Greyerz audio interview ever
by CLICKING HERE OR ON THE IMAGE BELOW.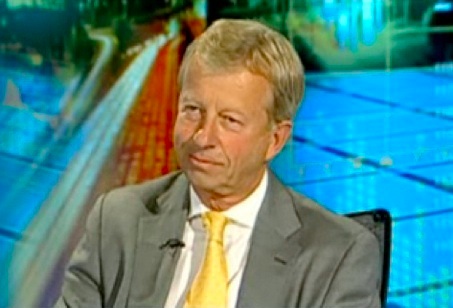 Sponsored
---
Gold vs Silver
Graddhy out of Sweden:  The Dow-to-Gold ratio now has a breakdown below its 25-year triangle, and a perfect backtest.
Very important chart for the next macro trend. Institutions watch this ratio closely.
Historical, global asset paradigm shift in the making.
Dow Set To Collapse vs Gold!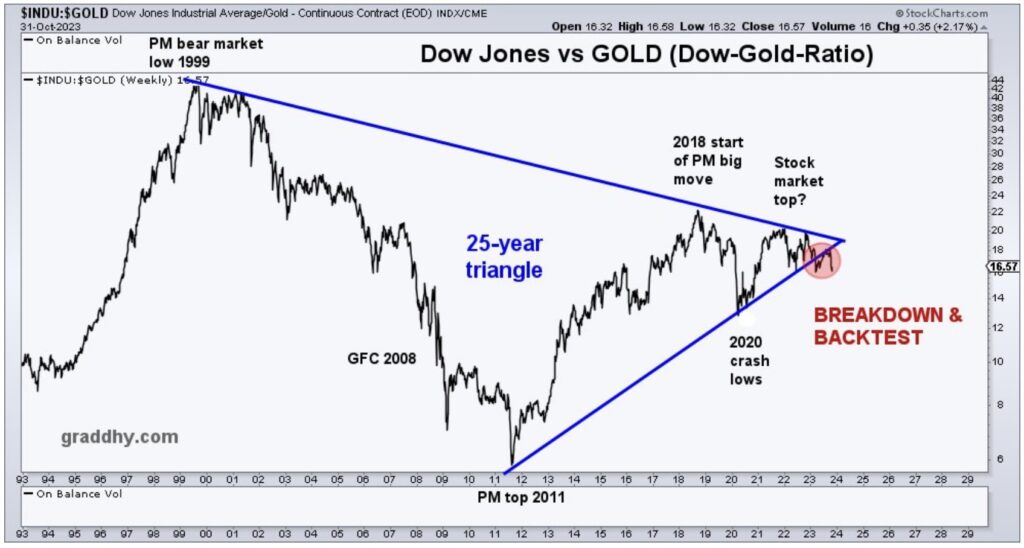 Gold is now set to outperform general stock market.
So it begins.
ALSO JUST RELEASED: The Greatest Threat To The World Today May Surprise You CLICK HERE
ALSO JUST RELEASED: Gold Investors Are Past Their Limit In Frustration CLICK HERE
ALSO JUST RELEASED: Demand For Gold Is Enormous As Financial Chaos Picks Up Steam CLICK HERE
ALSO JUST RELEASED: Here Is A Stunning Look At The Gold Market CLICK HERE
ALSO JUST RELEASED: Greyerz – Few People Understand That The Next Cycle Of Evil Is About To Hit Them CLICK HERE
ALSO JUST RELEASED: Gold Approaching Historic Upside Breakout CLICK HERE
ALSO JUST RELEASED: Michael Oliver: Gold & Silver Dynamic Trend Change – About To Go Vertical CLICK HERE
A World In Chaos & Skyrocketing Gold
To listen to Alasdair Macleod's greatest audio interview ever discussing skyrocketing gold and a world in chaos CLICK HERE.

© 2023 by King World News®. All Rights Reserved. This material may not be published, broadcast, rewritten, or redistributed.  However, linking directly to the articles is permitted and encouraged.