Here is a fascinating email from a KWN reader regarding the takedown in the silver market.
Email Regarding Silver Takedown
May 13 (King World News) – Email from KWN reader Charles P:  Silver beating expected, it's the only handy whipping boy left, so they're giving it all they've got. With the gold desks being told to rein in their gold shorts, as Alasdair noted, their only remaining easy target is silver, and with silver being a smaller market by far and thus easier to manipulate, we shouldn't be surprised by this.
The bad news is they might get in a few more punches, like down to $22.50.
Bullion Banks May Continue Silver Takedown To Reign In Metals Advance With Support At $22.50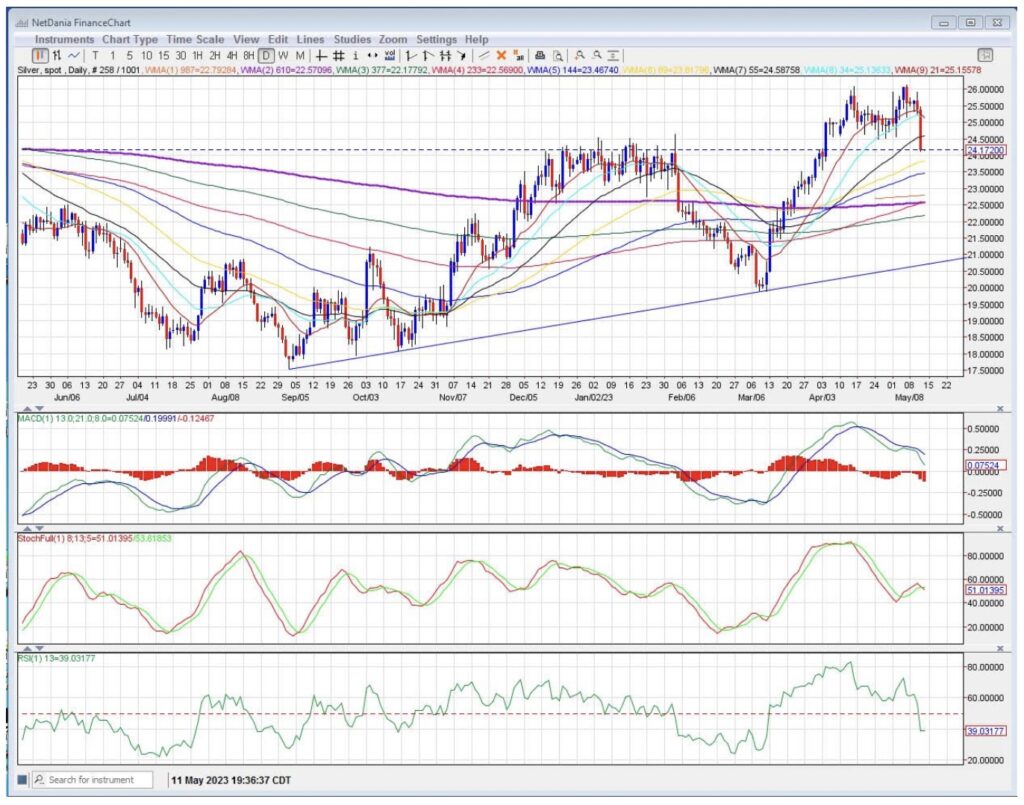 But the good news is that despite the mauling of the past week, there's been no real technical damage done. We're all just going to have to get used to these dollar-up, dollar-down days as the "new normal" for silver.  Actually, it's just returning to "normal normal" for those of who remember 1979 and 2011.
KUTGW!
Charles P.
***To listen to Alasdair Macleod discuss the takedown in the silver market and what's next for the precious metals markets CLICK HERE OR ON THE IMAGE BELOW.

© 2023 by King World News®. All Rights Reserved. This material may not be published, broadcast, rewritten, or redistributed.  However, linking directly to the articles is permitted and encouraged.