As we kickoff trading in the month of November, gold investors are past their limit in frustration.
November 1 (King World News) – Daniel Oliver Jr., Managing Member Myrmikan Capital:  On one hand, gold investors are past their limit in frustration. Everything needed for the investment thesis has occurred or is occurring: massive federal deficits, inflation, labor strikes, giant holes growing in the banking system, a central bank that is insolvent and illiquid, a lost war in Ukraine and now a second war in the Middle East, the fraying of the petrodollar system, and, most importantly, a rout in Treasury bonds, the asset that underlies the banking system and the Fed…
---
ALERT:
Legendary investors are buying share of a company very few people know about. To find out which company CLICK HERE OR ON THE IMAGE BELOW.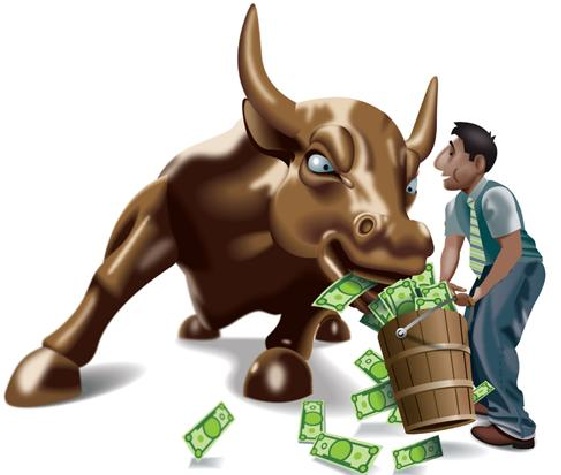 Sponsored
---
On the other hand, all of these developments are recent, at least in their intensity. Consider that the recently-ended bond bull market lasted forty-one years. And the previous bond bear market lasted 33 years, from 1947 to 1980. Plus, any number of accidents could begin a chain reaction to accelerate disorder: a third war front in Asia; a yen collapse that forces the Bank of Japan to dump Treasuries; terror and sabotage in the U.S. from Hamas sleeper cells smuggled over the Southern border Biden left open in a grab for future constituents; Russian or Chinese hacking of critical infrastructure, including the internet; supply chain disruptions overseas that send the prices of certain commodities and imported goods sharply higher; cascading regional bank failures as the commercial real estate market implodes; a market crash that requires additional stimulus while drying up tax revenues, causing the deficit to explode higher even from current levels.
Empires are not felled by a single failure or even a series. They collapse when faced with multiple systemic disruptions, especially if their reserves have been expended on previous emergencies. The U.S. spent its capital reserves on bailing out the banks in 2008, its economic reserves on the COVID hysteria, and its military reserves in Ukraine. Its enemies know that the American empire is vulnerable. 
Benjamin Anderson wrote of the 1929 crash: "[T]here is no point to assigning any particular cause for the break's coming at the particular time it did. It was overdue, and long overdue." The collapse of the financial system that has been in place since 1980 is long overdue. Gold investors are the bond bulls of 1980.
ALSO JUST RELEASED: Demand For Gold Is Enormous As Financial Chaos Picks Up Steam CLICK HERE
ALSO JUST RELEASED: Here Is A Stunning Look At The Gold Market CLICK HERE
ALSO JUST RELEASED: Greyerz – Few People Understand That The Next Cycle Of Evil Is About To Hit Them CLICK HERE
ALSO JUST RELEASED: Gold Approaching Historic Upside Breakout CLICK HERE
ALSO JUST RELEASED: Michael Oliver: Gold & Silver Dynamic Trend Change – About To Go Vertical CLICK HERE
JUST RELEASED! A World In Chaos & Skyrocketing Gold
To listen to Alasdair Macleod's greatest audio interview ever discussing skyrocketing gold and a world in chaos CLICK HERE.

© 2023 by King World News®. All Rights Reserved. This material may not be published, broadcast, rewritten, or redistributed.  However, linking directly to the articles is permitted and encouraged.