Gold is soaring once again today, knocking on the door of an all-time high as the Metal of Kings is disappearing out of Bank of England's vault.
April 13 (King World News) – James Turk:  Here's another sign of growing tightness in gold. From the peak in Sep 2021, central banks have removed 18.7m oz ($37bn) from the custody of the Bank of England. 16 withdrawals over 18 months. Demand for physical gold is growing & silver too.
Gold Holdings At Bank of England Are Tumbling
Gold vs S&P 500
Otavio Costa:  It is fascinating how the gold-to-S&P 500 ratio continues to track its historical performance once again after major distortions across the US Treasury curve. 
Our empirical analysis suggests that today's outperformance of precious metals relative to the overall equity market is still in its initial phase…
---
This Company Has A Massive High-Grade Gold Project In Canada And Billionaire Eric Sprott Has A Huge Position! To Learn Which Company Click Here Or On The Image Below.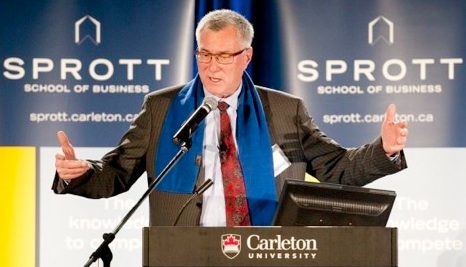 ---
To be precise:
Going back to 1970, this ratio tends to appreciate on average by 72% for the next two years after the US Treasury curve inverts by more than 70%.
This indicator officially flashed a warning signal in November 2022. 
As shown in the yellow line, note the strong acceleration in return initiating at the 8th-month mark, which would imply the end of July in today's scenario. 
Given how historically expensive financial assets are, particularly versus commodities and gold, it is highly probable that both legs of this trade could work, i.e. precious metals rise as equity markets fall…
---
To Find Out Which Uranium Company Is Positioning Itself To Become A Powerhouse In Nevada Click Here Or On The Image Below.
---
To recall, this was also the case during the 1973-4 stagflationary crisis and the tech bust, which in my strong view resembles the current environment. 
As shown in the blue line below, the performance of the gold-to-S&P 500 ratio during these two specific cases was almost twice as strong as it was when including all the other periods.
ALSO JUST RELEASED: SentimenTrader: Most Gold Miners Have Turned The Corner And Are In Solid Uptrends CLICK HERE.
ALSO JUST RELEASED: ANOTHER GOLD BULL CATALYST: Either Way This Is Bullish For Gold CLICK HERE.
ALSO JUST RELEASED: Look At Who Just Issued A $48,000 Price Target For Gold CLICK HERE.
ALSO JUST RELEASED: There Is A Reason Why Gold Is Surging CLICK HERE.
ALSO RELEASED: Way Too Soon To Say The Bank Crisis Has Ended CLICK HERE.
ALSO RELEASED: A Terrifying Global Reset Is Being Orchestrated And Here Is Your Ticket Out Of The Collapse CLICK HERE.
ALSO RELEASED: Leeb Just Warned This Global Collapse Will Be Much Worse Than 2008 CLICK HERE.
ALSO RELEASED: Gold's Rise And How The World Is Changing Before Our Eyes CLICK HERE.
© 2023 by King World News®. All Rights Reserved. This material may not be published, broadcast, rewritten, or redistributed.  However, linking directly to the articles is permitted and encouraged.