On the heels of the Fed's decision to raise interest rates, Bill Fleckenstein spoke with King World News about the decision and the wild card impacting the gold market.
Eric King:  "Bill, what about what happened with the Fed today and how the markets reacted?  A large part of the rally in the gold market this year has now been wiped out — your thoughts."
Bill Fleckenstein:  "The Fed did what people expected them to today.  Stocks sold off but they have run straight up for a month.  The bond market got shattered and that's going to continue to be the pattern as the bond market will continue to trade worse than people think.  And by the time no one thinks there can ever be a rally in the bond market again, of course there will be a big rally…
---
IMPORTANT:
To find out which company the richest man in China has invested in, one that
Rick Rule and Sprott Asset Management are pounding the table on that
is quickly being recognized as one of the greatest investment
opportunities in the world – CLICK HERE OR BELOW:
Sponsored
---
As for the metals, I'm kind of surprised they were hit as hard as they were.  On the other hand, silver lost about a half a percent.  Gold has been the heavier metal.  Gold has been worse than silver, platinum, and it has certainly traded worse than copper.  Part of gold's weakness has been because the dollar has been strong.  Another factor has been the chaos in India.  Part of it is just people giving up.
The miners were hit pretty hard today but I have to say that's not particularly surprising given the fact that they held up so well and gold has done nothing but go down.  So if they hold up well, anticipating a turn in gold, and then the turn doesn't happen, they will have to play some catch up.
Is Gold About To Bottom Like It Did Last Year?
It turns out the day after the rate hike last year was the low settlement in the gold futures market.  So could there be a plunge tonight and a reversal tomorrow?  Yes, that's possible.  Somewhere in here that could happen.  But you can't say you know when it's going to happen until you see it happening.  In other words, as I've said to you before, gold is just a price.  If I'm bearish on Intel, I can try to figure what's happening in markets, or cutbacks in orders or things like that.  You can see around the corner a little bit.  You can't really do that with gold.  So it makes it harder.  It's harder to set up a construct where you can say, 'These facts means it's got to go higher.'  And that's part of what makes it so difficult to trade.
Having said that, gold could open down tomorrow and turn around and this could be the end of the decline.  Or it could take a little while longer.  I don't know.  But I am mindful that last year on the rate hike gold was trading down, rallied a bunch, then turned around the next day and got the snot beat out of it and that was the end of the decline."
Eric King:  "Have you been surprised at how much of the gold rally has been given back as we near the end of the year?"
"I Never Thought It Would Play Out Like This"
Bill Fleckenstein:  "Of course I have.  Yes, definitely.  I never thought this would play out like this.  I get the fact that from a business perspective people think that Trump is going to do things that are going to be beneficial to the economy.  But the stock market and the bond market are mispriced financial assets and they are going to be in trouble.
There is no way that the Fed is going to get out of the predicament of these bubbles they have created without some real pain.  And I can't imagine that Trump is not going to lean on the Fed to accommodate the deficit spending that is almost certain to take place.  So I don't really see why gold should act so terribly.  It's not like all of this happened and the price of gold was at $1,900 like it was a few years back.  Gold ran off the lows earlier this year, and to be hammered like this is surprising.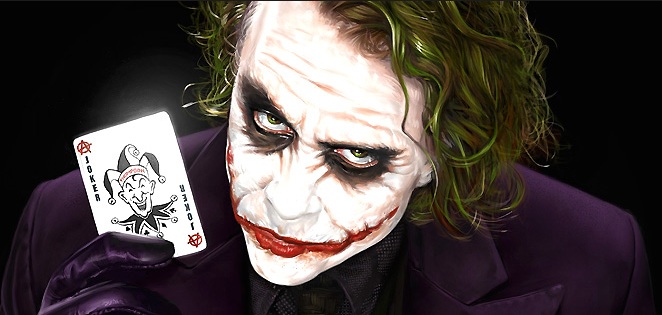 The Wild Card Impacting The Gold Market
On the other hand, part of the wild card is that we just don't know how disruptive exactly what happened in India really is and how long it will matter.  At the same time we have seen all the speculators give up and I'm sure some shorts have piled in now.  So you've had a bit of a perfect storm in the gold market.  Once it stops we could see a violent rally, but it needs to stop and that's the problem — it hasn't stopped so far and it just keeps feeding on itself."
***KWN has now released one of Gerald Celente's most important audio interviews ever as he covers the war against the so-called 'fake news' as well as the remarkable top trends that will shape the world in 2017 and you can listen to it right now by CLICKING HERE OR ON THE IMAGE BELOW.
***ALSO JUST RELEASED: Raymond James Chief Investment Strategist Jeff Saut Is Bullish On Silver CLICK HERE.
***KWN has now released the extraordinary audio interview with legend Rob Arnott (who oversees more than $170 billion), where he discusses the biggest surprise for 2017, the great dangers facing the global financial system and much more, and you can listen to it by CLICKING HERE OR ON THE IMAGE BELOW.
© 2015 by King World News®. All Rights Reserved. This material may not be published, broadcast, rewritten, or redistributed.  However, linking directly to the articles is permitted and encouraged.