Look at who just issued a $48,000 price target for gold, plus the Big Shift Catalyst.
Gold Will Soar As Stocks Plunge
April 11 (King World News) – Graddhy out of Sweden:  Posted on 5-year chart break down for the very important Dow Jones vs Gold ratio. Now it has break down in the making on 25-year chart. Chart shows gold will outperform stock market going forward. This chart is now hugely changing global capital flows towards precious metals.
THE BIG SHIFT CATALYST:
Dow/Gold Ratio Gas Now Broken Out Of 25 Year Channel To The Downside
Gold To Massively Outperform Stocks Going Forward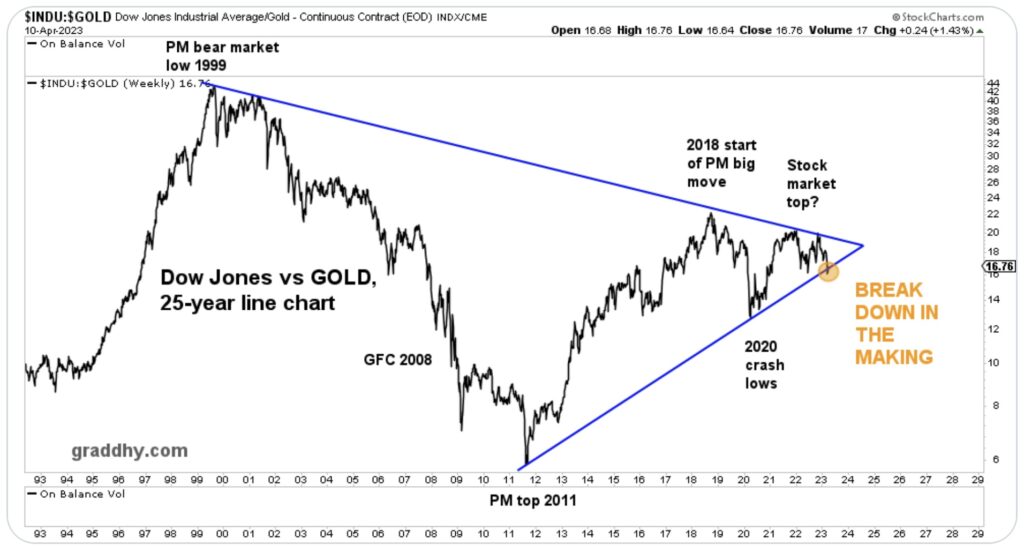 ---
ALERT:
This company is about to start drilling what could be one of the largest gold discoveries in history! CLICK HERE OR ON THE IMAGE BELOW TO LEARN MORE.
---
The Inflationary 2020s
Graddhy out of Sweden:  The inflationary 1970's caused a HUGE rise in gold. When called the commodities bear market low back in April 2020, also said we were in for big inflation. I think it is time for the next historical, inflationary wave and 2nd massive upleg in gold.
Roadmap To $48,000 Gold (HIGHLIGHTED IN RED with BLUE DOTTED LINE)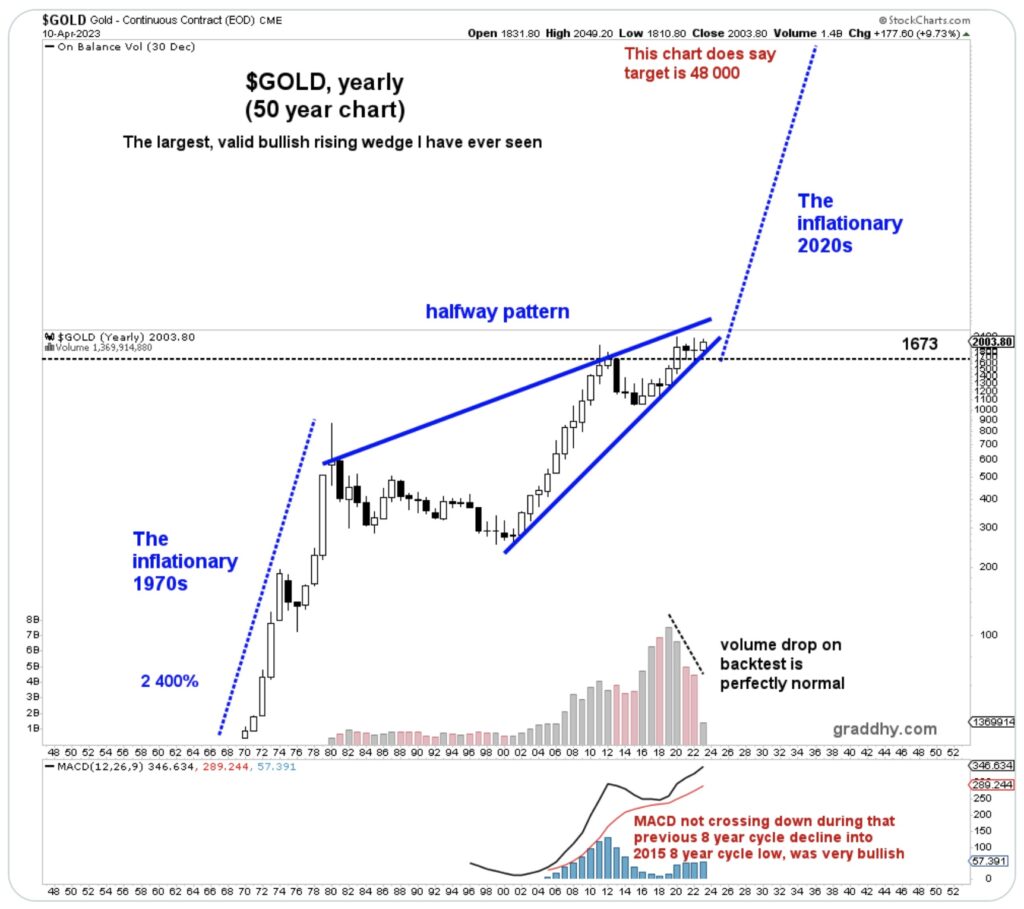 ALSO JUST RELEASED: There Is A Reason Why Gold Is Surging CLICK HERE.
ALSO JUST RELEASED: Way Too Soon To Say The Bank Crisis Has Ended CLICK HERE.
ALSO JUST RELEASED: A Terrifying Global Reset Is Being Orchestrated And Here Is Your Ticket Out Of The Collapse CLICK HERE.
ALSO JUST RELEASED: Leeb Just Warned This Global Collapse Will Be Much Worse Than 2008 CLICK HERE.
ALSO RELEASED: Gold's Rise And How The World Is Changing Before Our Eyes CLICK HERE.
© 2023 by King World News®. All Rights Reserved. This material may not be published, broadcast, rewritten, or redistributed.  However, linking directly to the articles is permitted and encouraged.