Here is a very short note and chart laying out the bank crisis perfectly.
April 10 (King World News) – James Turk:  In the Federal Reserve's inflate or die currency system, US dollar liquidity is the essential lifeblood & it's disappearing as M2 declines (down $520 billion from July peak). Fed loans have soared as weak banks seek a lifeline. Way too soon to say the bank crisis has ended.
As Max said, "You can't taper a Ponzi scheme."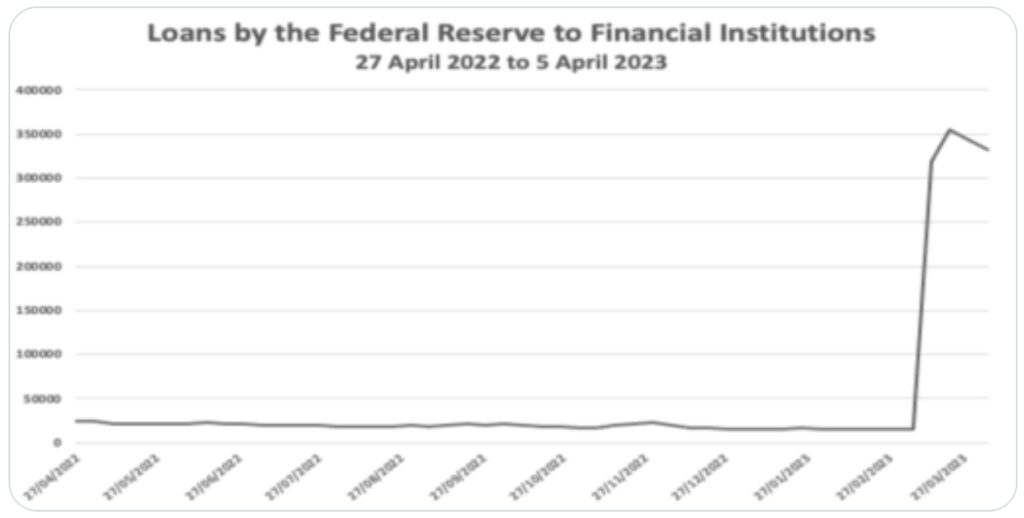 ALSO JUST RELEASED: A Terrifying Global Reset Is Being Orchestrated And Here Is Your Ticket Out Of The Collapse CLICK HERE.
ALSO JUST RELEASED: Leeb Just Warned This Global Collapse Will Be Much Worse Than 2008 CLICK HERE.
ALSO JUST RELEASED: Gold's Rise And How The World Is Changing Before Our Eyes CLICK HERE.
© 2023 by King World News®. All Rights Reserved. This material may not be published, broadcast, rewritten, or redistributed.  However, linking directly to the articles is permitted and encouraged.