The setup in the silver market is fascinating on the heels of an epic collapse in Open Interest.
Silver
June 30 (King World News) – James Turk:  Eric, it looks like silver is setting up for a big bull market move. 
By one measure I follow, negative sentiment has hit an extreme level. This weekly chart shows that Open Interest of the nearby futures contract has collapsed. It is the contract most actively traded. By excluding OI for distant months, the nearby contract best reflects prevailing sentiment, which is always an important indicator in illustrating  markets that are oversold (which silver is now) as well as overbought (red circles before the pandemic).
Epic Collapse In Silver's Open Interest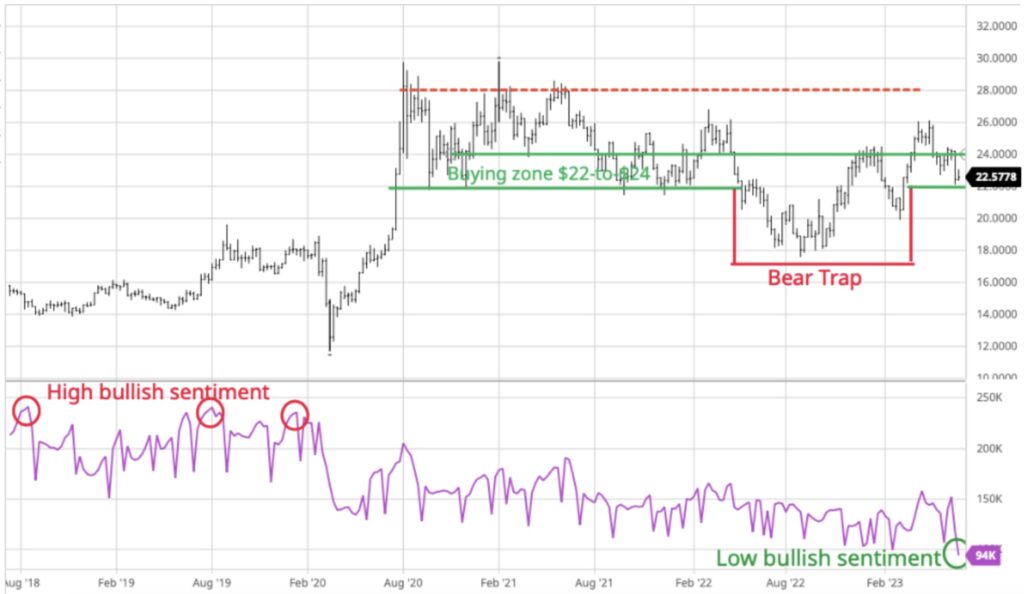 There are several key points worth noting on this chart.
First is the collapse in OI and price of silver at the beginning of the pandemic. From that March 2020 low, silver then had a sharp rally, more than doubling in price. But interestingly, after a brief and muted spike, OI began a multi-year downtrend. Silver's underperformance during this period drove investors out of the silver market into gold and other areas.
The $22-$24 Buy Zone
Looking now at the silver price, that $22-to-$24 'buying zone' will be familiar to KWN readers. I drew it in the charts many times back then. It is an area that I recommended to accumulate physical silver, but then we got the bear trap…
---
This silver explorer recently did a huge transaction with a $4.5 billion market cap producer CLICK HERE OR ON THE IMAGE BELOW TO LEARN MORE.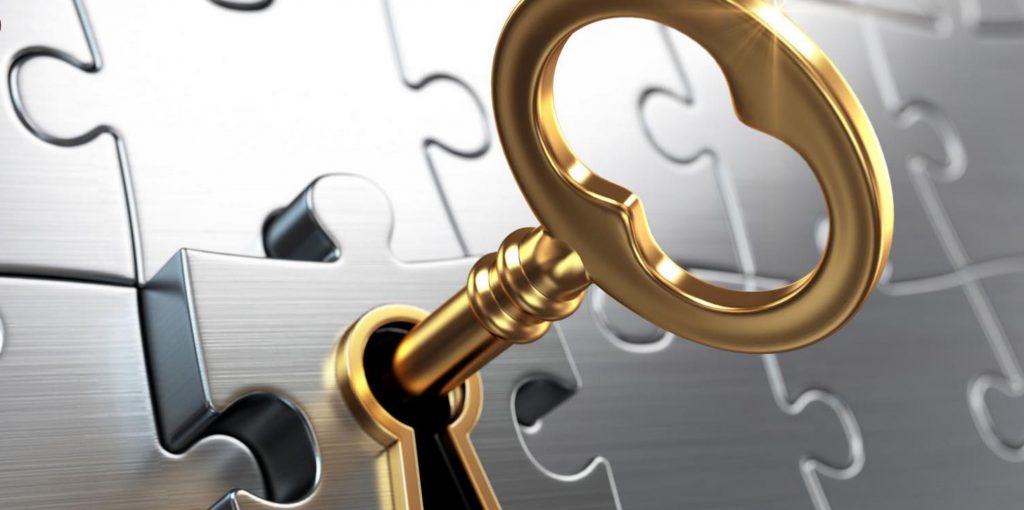 ---
For several months last year as interest rates started to climb back toward normal levels, silver got hit. The bear trap ended earlier this year, and silver is now testing $22 support again. To explain what I think is next, look at the green circle I drew to show the new low in OI.
We haven't seen bullish sentiment this low before, which is a good indication that the market is very oversold. It's due for a rally.
I'm not saying that silver is about to rocket higher from here, although that could of course happen at any moment. But what I am saying is that silver should continue to be accumulated. Silver is just as useful as it has always been, and its usefulness will become increasingly apparent in its next move higher as more investors realise how undervalued it is.
Higher prices in the precious metals attract demand. All we need is a spark to ignite the silver rocket. The low OI suggests it could be soon. 
But until that happens, continue to accumulate physical silver. And gold too for that matter.
ALSO JUST RELEASED: Inflationary 2020s Gold Price Target $48,000 CLICK HERE.
ALSO JUST RELEASED: Putin Winning Decisively In Ukraine, Soon To Unleash Gold-Backed Ruble CLICK HERE.
ALSO JUST RELEASED: Silver At A Key Level, Plus Things Are Tough All Over The World CLICK HERE.
ALSO JUST RELEASED: Celente – The American Dream Has Turned Into The American Nightmare CLICK HERE.
ALSO JUST RELEASED: OWN GOLD: Jim Grant Just Issued This Warning About Business And Credit Conditions In The US CLICK HERE.
ALSO JUST RELEASED: STORM ON THE HORIZON: 3 Macro Events Poised To Unfold In Rapid Successions As Credit Crunch Intensifies CLICK HERE.
ALSO JUST RELEASED: Big Money Will Be Made In Silver, Plus A Commodity Boom Is Coming CLICK HERE.
ALSO JUST RELEASED: Waiting For The Fed Pivot As More Things Break And US China Financial War Heats Up CLICK HERE.
© 2023 by King World News®. All Rights Reserved. This material may not be published, broadcast, rewritten, or redistributed.  However, linking directly to the articles is permitted and encouraged.