Things are tough all over but a shocking 28% of Canadian women are "completely out of money."
28% Of Canadian Women Are Completely Out Of Money
February 1 (King World News) – Gerald Celente:  Thanks to the combination of inflation and sharply higher interest rates, 22 percent of Canadians—and 28 percent of women—are "completely out of money," an Ipsos poll commissioned by Canada's Global News has found.
Those respondents said if prices rise again for basic household necessities, they would not be able to afford them.
The survey figure is three points higher than the same poll taken in October.
Another 32 percent said higher costs of essentials including food, clothing, housing, and transportation would force "major changes" to their habitual spending patterns.
Overall, 54 percent said absorbing more price increases would be "a struggle," Global News reported.
Eighty-one percent of Canadians, and 86 percent of women, worry that inflation will render necessities unaffordable for them.
The gender gap also was clear in the question of whether people fear that prices will rise faster than their households can keep up with them: 59 percent of men and 77 percent of women agreed.
Fifty-six percent of respondents, and 62 percent of women, worry that they might not be able to afford to put gas in their cars.
"Our data is telling us that the general financial situation has eroded," Sanyam Sethi, vice-president of Ipsos Public Affairs. "The damage has been done and it will take a long time to build back…
---
ALERT:
Billionaire mining legend Pierre Lassonde has been buying large blocks of shares in this gold exploration company and believes the stock is set to soar more than 150% in the next 6 months. To find out which company CLICK HERE OR ON THE IMAGE BELOW.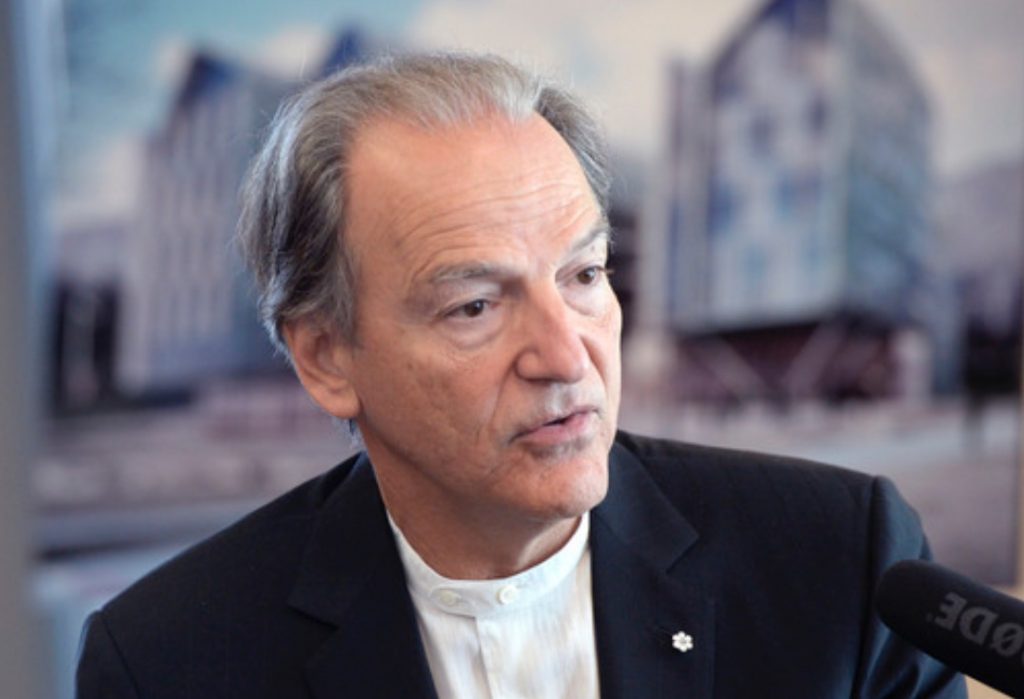 Sponsored
---
But The Well Off Have A Lot Of Money Parked
In the four weeks ending 26 January, the world's money market funds took in $135 billion in new cash, the biggest haul since May 2020 when the funds bagged $175 billion as investors fled stocks and bonds when the COVID War set in, data service EFPR reported.
The funds are holding a record $5.18 trillion, edging past May 2020's previous record of $5.16 trillion, EFPR said.
A money market fund is a mutual fund holding short-term debt, such as treasury notes, business loans, and some corporate bonds. Some consumers use them like bank accounts as places to store cash; some of the funds allow clients to write checks against their accounts.
Cautious investors have been stashing value in cash while they sit out recent lurches in stock and bond markets and wait for the U.S. Federal Reserve to throttle back its campaign of rate increases.
Also, wealthy individuals have been emptying bank accounts and moving their money to higher-yielding investments, as we detail in "The Rich Are Abandoning Bank Savings Accounts" in this issue.
From 1999 through 2021, $100 invested in stocks would have brought a 394-percent return, The Wall Street Journal noted.
In contrast, "throughout most of the last decade, cash earned you nothing," Jimmy Chang, chief investment officer at the Rockefeller Global Family Office, told the WSJ. "There was a saying that 'cash is trash'. Now cash is king."
Money markets' returns are averaging 4.42 percent this month, their heftiest yields since 2008 during the Great Recession, according to Crane Data. The Standard & Poor's 500 index is returning 1.6 percent.
Some asset managers are storing their cash ahead of an anticipated rebound in bond and equity markets.
Meanwhile, "yield is being handed to us in the form of the safest asset in the world," Joe Zappia, co-chief investment officer at LVW Advisors, said to the WSJ.
TREND FORECAST:
Minus a wildcard event, such as a military conflict with Israel/U.S. vs. Iran in the Middle East and/or a heightened escalation of U.S./NATO/Ukraine vs. Russia, a major false flag event or nuclear exchange, we forecast more cash will be going into equities. However, if the wildcards are played, more cash will go into safe-haven assets, particularly gold.
ALSO JUST RELEASED: The Setup With Dow At 34,000 And Nasdaq Over 11,500 CLICK HERE.
ALSO JUST RELEASED: Germans Buy Record Amount Of Gold! Central Bank Buying 2nd Highest Level In History! CLICK HERE.
ALSO JUST RELEASED: GLOBAL PARADIGM: The Great Gold Breakout And Monetary Fantasyland CLICK HERE.
ALSO JUST RELEASED: This Is About To Drive The Next Earthquake In Global Markets And Gold & Silver CLICK HERE.
ALSO JUST RELEASED: CHECKMATE: The Options For The US Are Now Horrific CLICK HERE.
ALSO JUST RELEASED: Putin Close To Finalizing Asian Trade Settlement In Gold That Will Rock Global Markets CLICK HERE. To listen to Alasdair Macleod discuss this in his powerful audio interview CLICK HERE OR ON THE IMAGE BELOW.

© 2023 by King World News®. All Rights Reserved. This material may not be published, broadcast, rewritten, or redistributed.  However, linking directly to the articles is permitted and encouraged.