With gold and silver continuing to digest their bullish moves, this is about to drive the next earthquake in global markets as well as gold and silver.
The World Will Be Impacted By The Next Move
January 30 (King World News) – James Turk:  The big question this week, Eric, is what's going to happen to the US dollar. It's been hanging over the edge of the cliff for several days, but not yet toppled over.
So will it regain its balance and start climbing higher? Or will it finally succumb to the selling pressure that has been building and decisively slice through 102 and then 100 on the US dollar Index?
My interpretation of its chart and the dollar's underlying fundamentals favors the latter outcome…
---
This Company Has A Massive High-Grade Gold Project In Canada And Billionaire Eric Sprott Has A Huge Position! To Learn Which Company Click Here Or On The Image Below.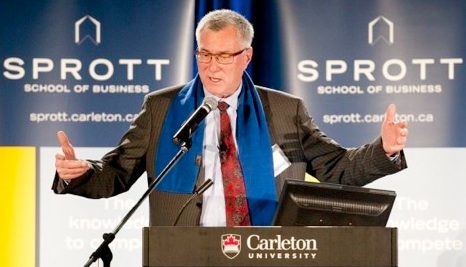 ---
Maybe the trigger for a weaker dollar will be pulled later this week when the FOMC announces a .25% rate hike instead of .50% like last month. Then again, maybe the trigger will happen later when Congress reaches an impasse about the US debt ceiling, renewing worries about a debt default. Or will it be international developments ending the petro-dollar that sends the US dollar Index lower.
We need to wait for the dollar to tell us its story, and then jump on the trend. Here's the chart to keep an eye on. The US Dollar Index has been trading within a tight trading range over the past couple of weeks, but not yet decisively broken the uptrend going back to May 2021.
US Dollar Index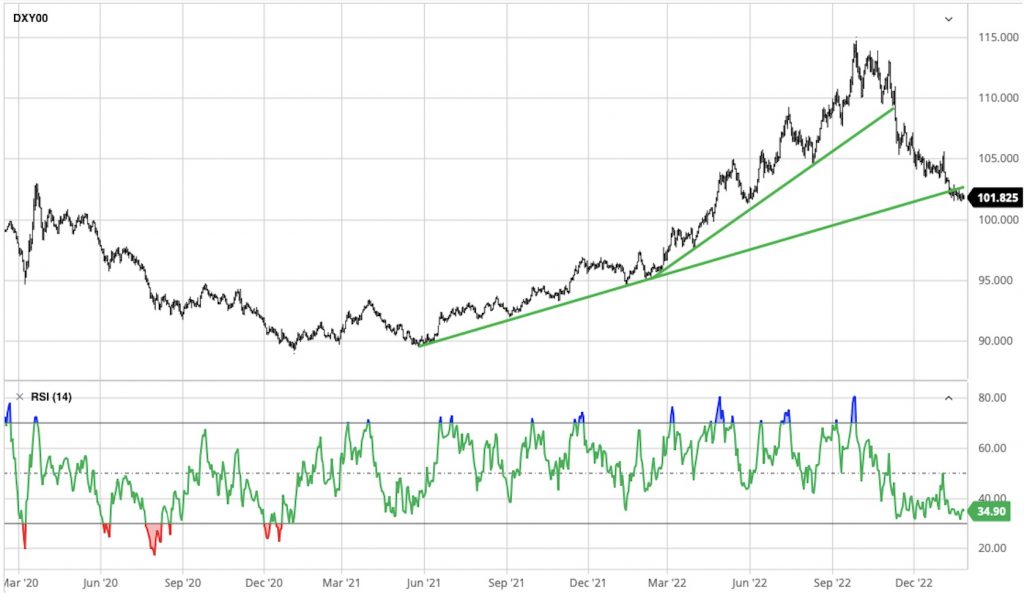 Regarding The Setup For Gold & Silver
Fred Hickey:  Gold Managed Money (hedge funds and CTAs) in this week's COT trickles up another 10K net long contracts to 80K, but that's still 45% below last year's gold high and only 1/3 the level around 2020 high. Very little gold ETF inflows. Even if there was a correction, likely wouldn't last long.
Managed Money contracts for silver went other direction – longs down slightly shorts increase 20%.
ALSO JUST RELEASED: CHECKMATE: The Options For The US Are Now Horrific CLICK HERE.
ALSO JUST RELEASED: Putin Close To Finalizing Asian Trade Settlement In Gold That Will Rock Global Markets CLICK HERE. To listen to Alasdair Macleod discuss this in his powerful audio interview CLICK HERE OR ON THE IMAGE BELOW.

© 2023 by King World News®. All Rights Reserved. This material may not be published, broadcast, rewritten, or redistributed.  However, linking directly to the articles is permitted and encouraged.