We just had something hit a new all-time high, but this is not good news.
Not The All-Time High People Want To See
October 11 (King World News) – Gerald Celente:  In July, the ability of a family with a median income to afford to buy a home selling for the median price sank to its lowest since 1989, according to the National Association of Realtors (NAR) housing affordability index.
The index blends together household income, home prices, interest rates, insurance and repair costs, and related factors.
The typical household needed 28.5 percent of its income to pay the principal and interest on their mortgage, another record high, the NAR said. 
The household income needed to qualify for a 30-year mortgage on a median-priced home, after making a 20-percent down payment, was $104,496 in July, an all-time high…
---
This Company Has A Massive High-Grade Gold Project In Canada And Billionaire Eric Sprott Has A Huge Position! To Learn Which Company Click Here Or On The Image Below.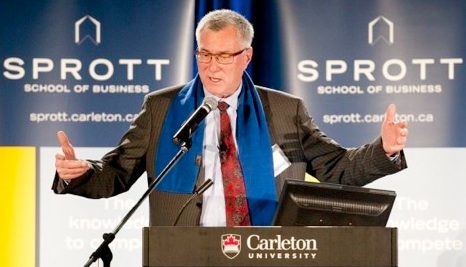 ---
"Higher mortgage rates continued to harm affordability despite modestly lower median home prices," NAR chief economist Lawrence Yun told Bloomberg. "Consequently, the Federal Reserve is unintentionally widening the social divide by preventing middle-income renters from ownership opportunities."
Also, inflation has taken its toll on the housing market. The higher overall cost of living has eaten away at households' buying power and made it harder to afford monthly mortgage payments bloated by high interest rates.
The number of houses for sale remains near its record low, which pushes prices higher as potential buyers bid against each other. The median sale price across all U.S. homes sold in August was $407,100, still near recent record highs, the NAR reported.
TREND FORECAST:
Home prices will fall as interest rates come down and more owners finally put their houses up for sale. However, prices will not fall greatly.
History shows that once home prices rise, they rarely crash and often stay relatively close to their new highs.
At the same time, inflation has eaten away at households' ability to save for a down payment. High debt levels and consumers' unbreakable habit of spending also minimize savings.
As a result, large portions of low- and middle-income households will remain frozen out of the housing market well beyond the time when interest rates will make mortgage payments more affordable for more people.
ALSO JUST RELEASED: The Beautiful Gold Reversal And The Most Important Chart CLICK HERE
ALSO JUST RELEASED: It's Getting Really Bad Out There CLICK HERE
ALSO JUST RELEASED: At All Costs Remain Focused On The Big Picture CLICK HERE
ALSO JUST RELEASED: Art Cashin – Markets Ultra Complicated After Attack On Israel, Boockvar Also Weighs In CLICK HERE
ALSO JUST RELEASED: BUCKLE UP: A World Hurtling Toward The Inflationary End-Game CLICK HERE
ALSO RELEASED: This Crisis Today Is Multiples Worse Than What The World Faced In The 1970s CLICK HERE
To listen to James Turk discuss what to expect from paper assets, gold, silver, stocks and bonds CLICK HERE OR ON THE IMAGE BELOW.

© 2023 by King World News®. All Rights Reserved. This material may not be published, broadcast, rewritten, or redistributed.  However, linking directly to the articles is permitted and encouraged.