We have just witnessed a beautiful gold reversal, plus a look at the most important chart.
Beautiful Reversal
October 10 (King World News) – Graddhy out of Sweden:  Yes, that is a beautiful bullish reversal candle last week, with follow-through plus weekly swing low in place this week. And not undercutting Feb low means momentum is intact. Trying to break back inside the huge orange bull flag.
Gold Trying To Break Back Into Bull Flag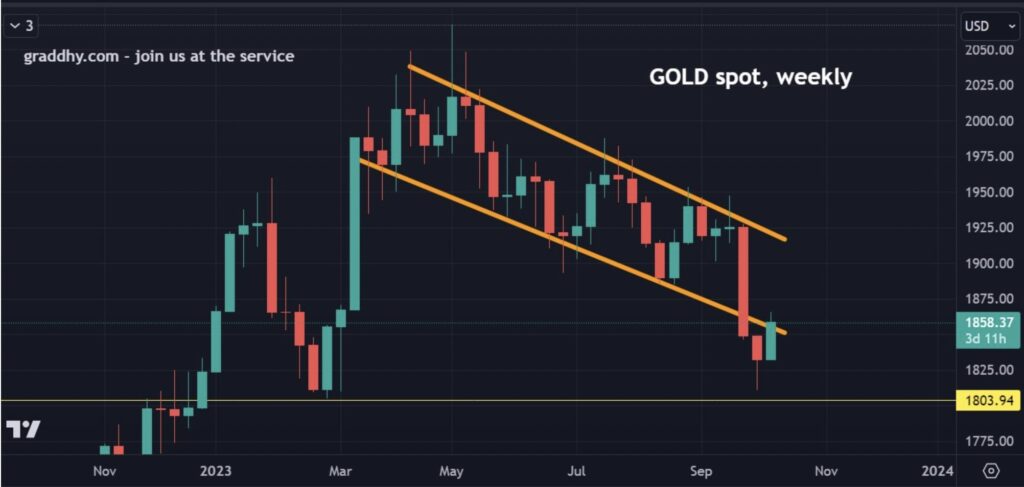 Very early in the week so far, but I do like it. Should fill the gaps from last week on daily though…
---
This silver explorer did a huge transaction with a $4.5 billion market cap producer CLICK HERE OR ON THE IMAGE BELOW TO LEARN MORE.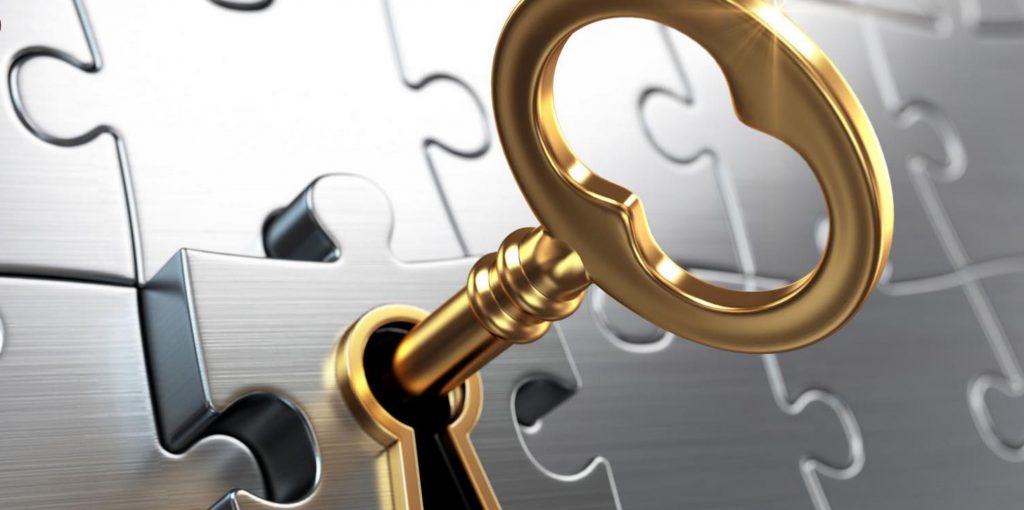 ---
New Super-Cycle Bull Market
Graddhy out of Sweden:  I am not a permabull because I post bullish big picture commodities charts. Or a goldbug because I am bullish gold in a resumed secular bull.
No, commodities are simply in a new super-cycle bull market, and I am just trying to help people get on the right bandwagon.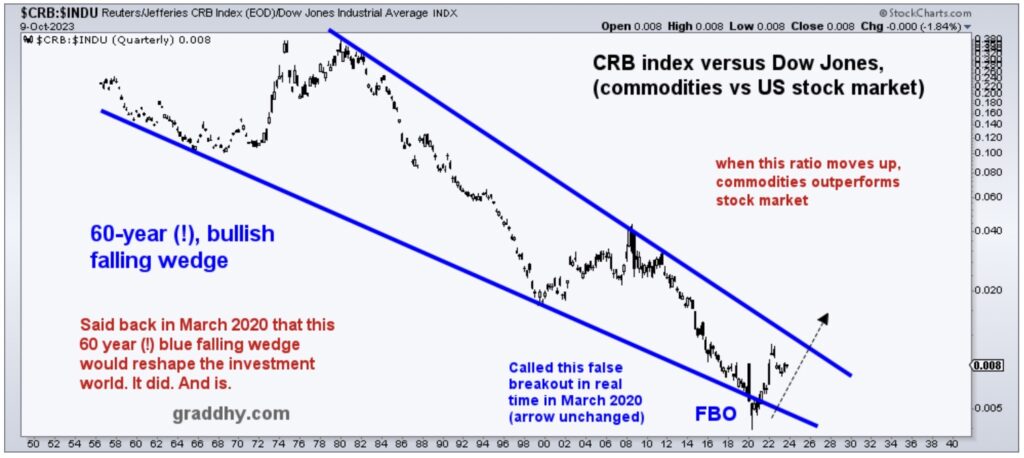 The Only Gold Chart You Need To See
Graddhy out of Sweden:  $XAUWCU is the collected chart for gold priced in the major currencies. One of the most important charts on the planet.
It now has a bullish reversal backtesting the parabolic line.
Gold Priced In All Major Currencies:
Protecting People During Times Of Great Currency Debasement As It Has For Thousands Of Years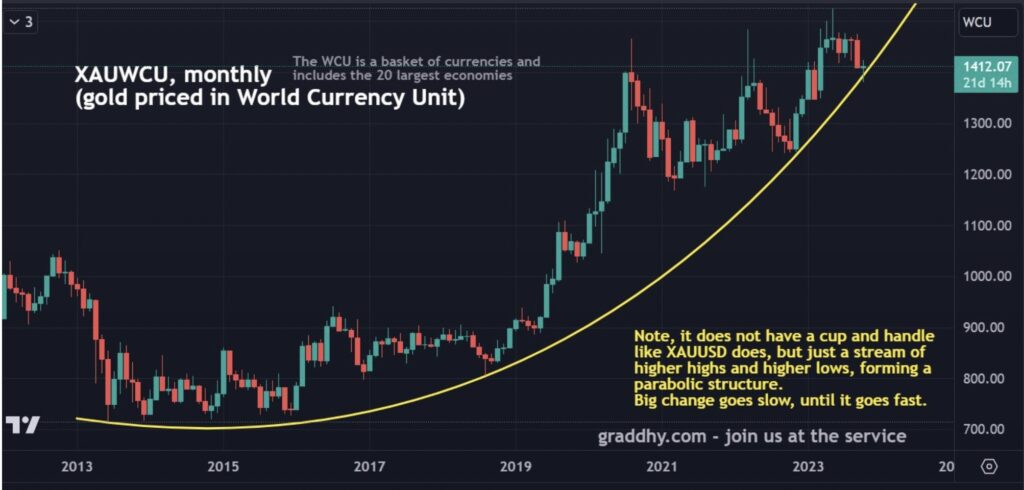 Make good use of it and win big, or ignore and lose big.
ALSO JUST RELEASED: It's Getting Really Bad Out There CLICK HERE
ALSO JUST RELEASED: At All Costs Remain Focused On The Big Picture CLICK HERE
ALSO JUST RELEASED: Art Cashin – Markets Ultra Complicated After Attack On Israel, Boockvar Also Weighs In CLICK HERE
ALSO JUST RELEASED: BUCKLE UP: A World Hurtling Toward The Inflationary End-Game CLICK HERE
ALSO JUST RELEASED: This Crisis Today Is Multiples Worse Than What The World Faced In The 1970s CLICK HERE
To listen to James Turk discuss what to expect from paper assets, gold, silver, stocks and bonds CLICK HERE OR ON THE IMAGE BELOW.

© 2023 by King World News®. All Rights Reserved. This material may not be published, broadcast, rewritten, or redistributed.  However, linking directly to the articles is permitted and encouraged.