On the heels of continued volatility, King World News is encouraging all readers around the world to stay focused on the big picture for gold and silver, not the psychological torture of the being orchestrated in the paper markets. Take a look at this.
3rd Gold Secular Bull Market
September 12 (King World News) – Graddhy out of Sweden:  This simple, very big picture gold chart is important. The final and 3rd gold secular bull move since Nixon closed the gold window started back in 2015. There is no such thing as a triple top so should break out on 4th or 5th try.
IGNORE THE VOLATILITY:
3rd Gold Secular Bull Market Is Close To Liftoff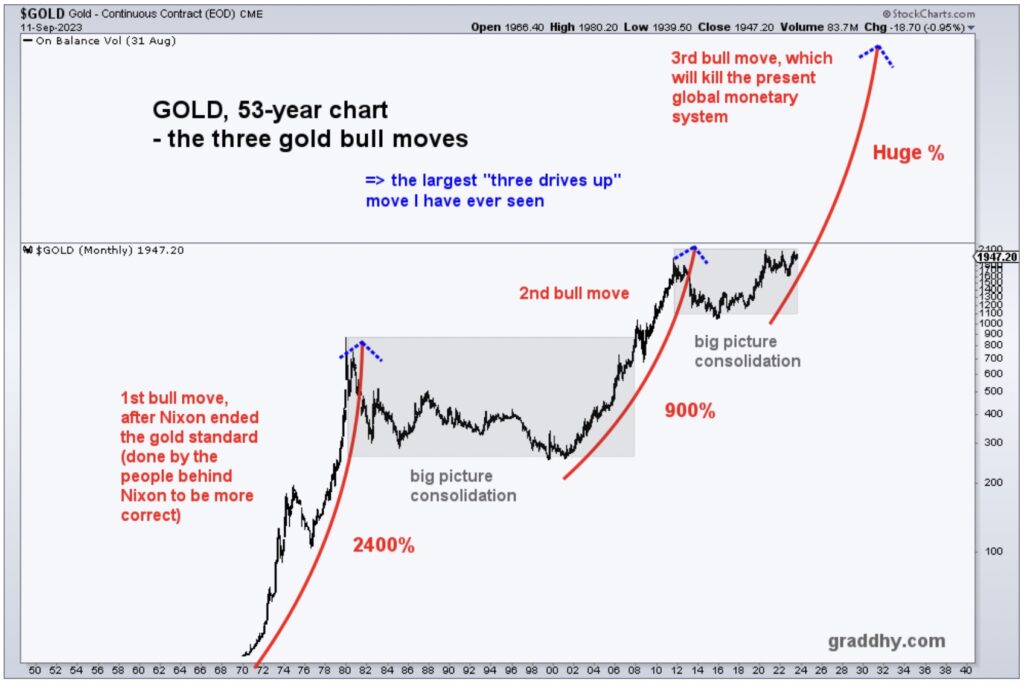 Real end of the rainbow lifetime opportunity.
SILVER: The Big Move
Graddhy out of Sweden:  When I hear classic contrarian investing sayings like:
"buy low, sell high"
"be a contrarian"
"buy when there is blood in the streets"
"be greedy when others are fearful"
I think about this silver chart.
SILVER WILL SEE HUGE UPSIDE
Trade In Your Fiat Money For Physical Silver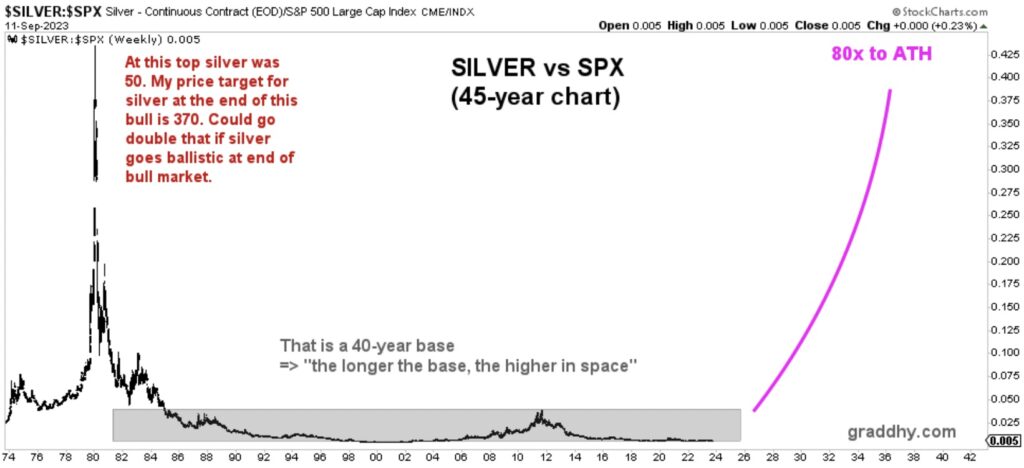 Getting in before the general public is always key…
---
This Is Now The Premier Gold Exploration Company In Quebec With Massive Upside Potential For Shareholders click here or on the image below.
---
Complete Capitulation In Canada
Graddhy out of Sweden:  This ratio chart I think is setting up an explosive reverse symmetry move to the upside. It shows how historically undervalued commodities companies are vs the commodities index CRB. And now the ratio has a strong, red positive divergence.
THE END OF AN EPIC CAPITULATION IN CANADA:
The Canadian TSX Venture vs CRB Has Bottomed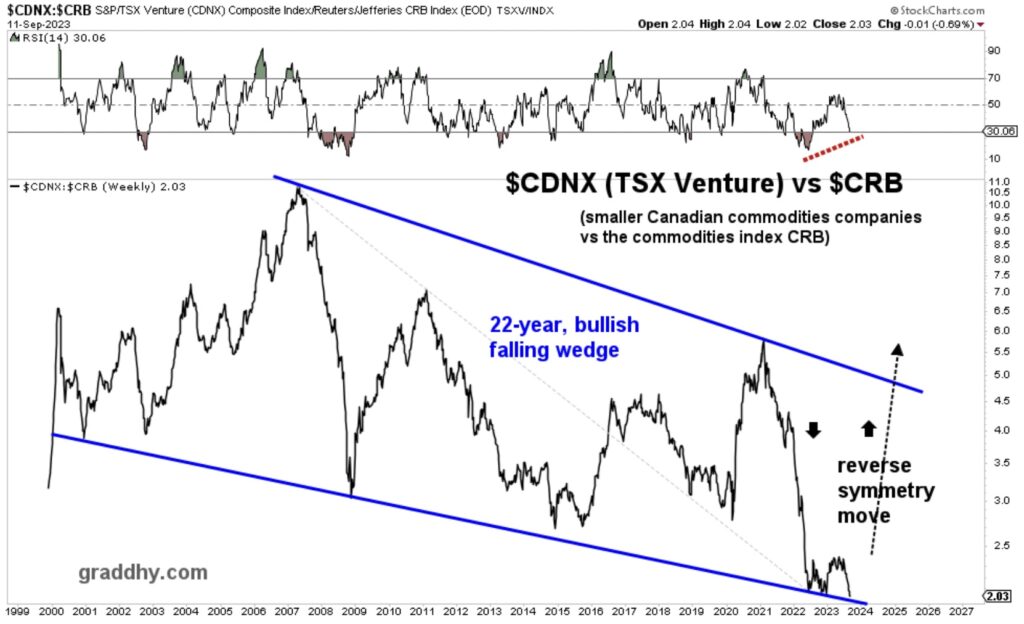 ALSO JUST RELEASED: FIREWORKS IMMINENT: Look At The Mother Of All Cup & Handle Formations CLICK HERE.
ALSO JUST RELEASED: Major US Dollar Update And How It Will Impact The Gold Market CLICK HERE.
ALSO JUST RELEASED: Michael Oliver Says Silver May Be Poised For A Major Upside Breakout CLICK HERE.
ALSO JUST RELEASED: Michael Oliver – The Action In Gold Has Already Shifted Positive Despite Volatility CLICK HERE.
© 2023 by King World News®. All Rights Reserved. This material may not be published, broadcast, rewritten, or redistributed.  However, linking directly to the articles is permitted and encouraged.