Today Michael Oliver, the man who is well known for his deadly accurate forecasts on stocks, bonds, and major markets, communicated to King World News that he believed the price of silver may be poised for a major upside breakout.
Silver May Be Poised For A Major Breakout
Silver: monthly momentum (in weekly bar format)
September 11 (King World News) – Michael Oliver, Founder of MSA Research:  Silver needs a weekly close in September at $24.88 or higher (that number adjusted from last week's report). That will clear the ceiling of its recent range on monthly momentum (red horizontal through peak weekly closing readings since May). And frankly, even running back up to $1 over the zero line again (meaning price up at $24.83) on a daily basis hints that it will be overcome. There have been too many hits up there to hold off another assault.
In broad strokes, note the following simple observation. Silver exploded from its September low in 2022 just above $17 to its first rest-stop high just below $25. That initial surge alone was 43%! From its January high now into September, what has silver done? Oscillated on either side of that initial surge high as the forever silver bears sold and sold and are still selling. Are they getting rich?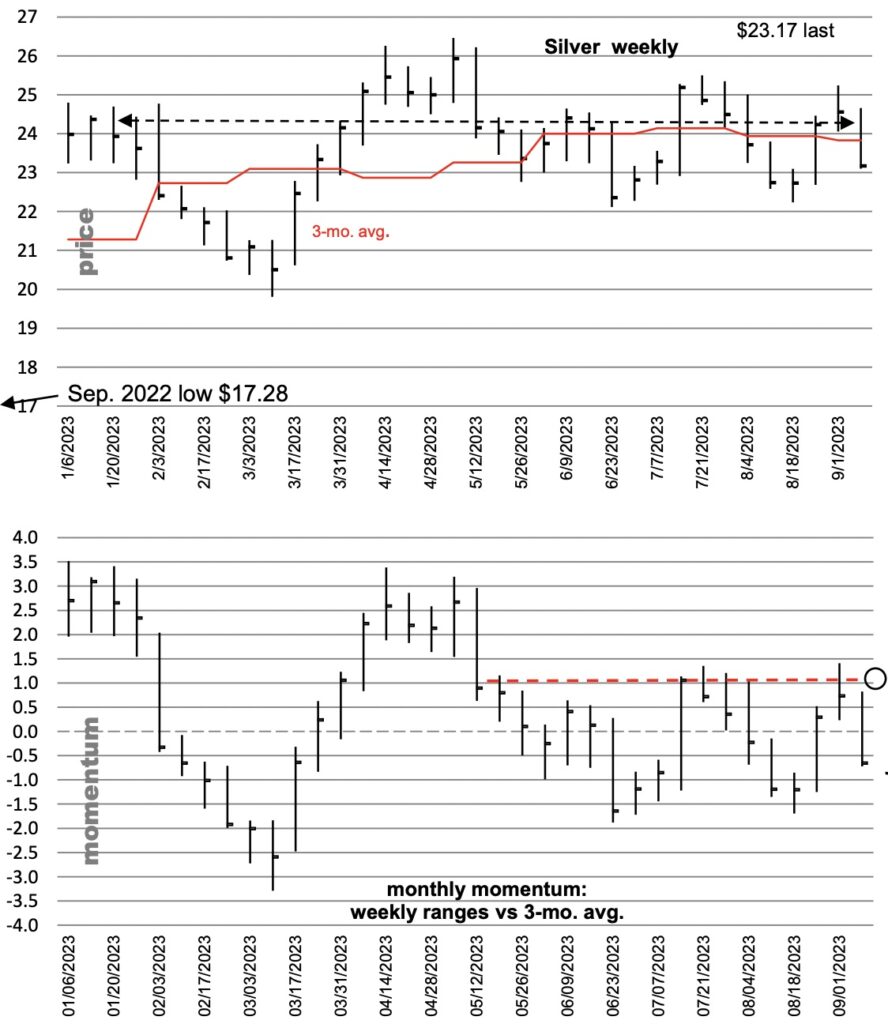 Time is a factor in markets. And the bears has had enough to do their thing. Why so little?
Key number: a $24.88 weekly close in September is positive…
---
ALERT:
Legendary investors are buying share of a company very few people know about. To find out which company CLICK HERE OR ON THE IMAGE BELOW.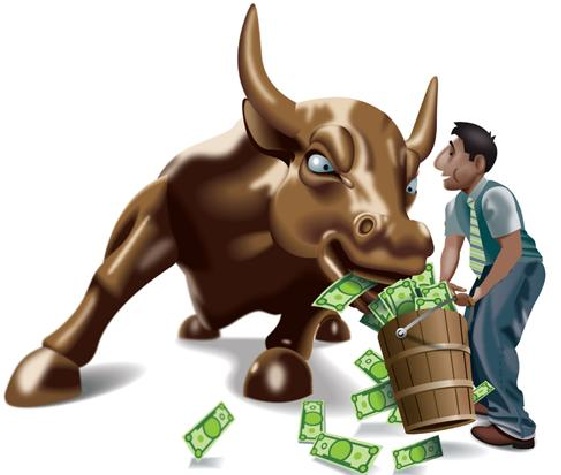 Sponsored
---
Silver: daily momentum
Very short-term now: daily action vs. the 3- day avg. The issue is when might the daily action begin to argue that footing has been found, upturn likely ripe?
Note that often the daily closes have been capped either below the zero line or supported along the 3-day avg./zero line on the momentum chart. Zero line was a level where low closes tended to hold above and use as support before the recent drop. And back in the first half of August the action was capped below.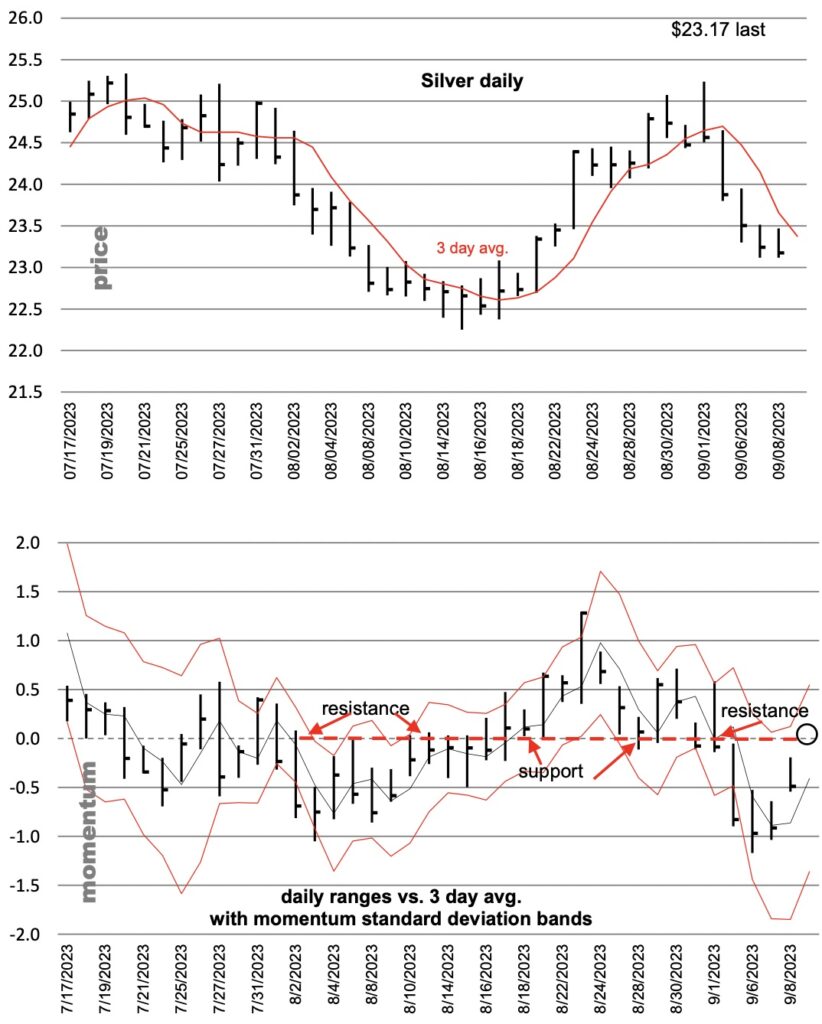 For Monday a close by December silver (now to be treated as front month) at $23.38 is above the zero line. And our estimate for Tuesday is that a close at $23.27 will clear it. We will update as needed.
Key number: a $23.38 close on Monday is short-term positive. To receive the special KWN discount to subscribe to Michael Oliver's internationally acclaimed MSA Annual Research which is used by serious investors and professionals all over the world CLICK HERE.
---
ALSO JUST RELEASED: Michael Oliver – The Action In Gold Has Already Shifted Positive Despite Volatility CLICK HERE.
© 2023 by King World News®. All Rights Reserved. This material may not be published, broadcast, rewritten, or redistributed.  However, linking directly to the articles is permitted and encouraged