New World Disorder is unfolding as Europe fractures due to skyrocketing energy costs.
New World Disorder
October 12 (King World News) – Gerald Celente:  Alexander De Croo, the Prime Minister of Belgium, said in an interview last week that there is a great concern of civil unrest breaking out across Europe due to the dramatic surge in energy prices and their impact on the average European.
And it is only likely to get worse.
De Croo told the Financial Times that, unless the EU intervenes on the gas markets, EU member states will likely face a "massive deindustrialization" period and that the "long-term consequences of that might actually be very deep."
Fatih Birol, the executive director of the International Energy Agency, said last week that European gas storage tanks are about 90 percent full, which is encouraging, but not without risk if this winter is particularly cold or long. He said there's a chance that these countries could be in for "bruises" along the way. The EU's gas supply also seems to be up in the air given that Russia has largely cut off gas supplies to the continent.
"Next year, if Chinese gas imports increase with the Chinese economy coming back, it will be [a] rather difficult few months starting from March to next winter," he said, according to CNBC. "So this winter is difficult, but next winter may also be very difficult as well."
TRENDPOST:
The Trends Journal has long noted that Western countries have implemented sanctions on Russia, and had to deal with those consequences. Russia has found willing trade partners in China, India, and South Africa—while becoming self-sufficient—and the West has been scrambling to prevent an energy crisis. 
Italians have been told by Rome to turn down their thermostats by one degree, and buildings will have to deal with an extra 15 days with no central heating, the BBC reported. Energy bills have tripled elsewhere on the continent. 
We have reported that Germany, which is Europe's largest economy and Russia's former biggest customer, will face an enormous energy crunch.
Robert Habeck, the German economic minister, sent a thinly veiled message to the U.S. that Berlin is not happy with other countries benefiting from soaring natural gas prices.
"Some countries, including friendly ones, sometimes achieve astronomical prices [for their gas]. Of course, that brings with it problems that we have to talk about," he said. He continued,"The United States contacted us when oil prices shot up, and the national oil reserves in Europe were tapped as a result. I think such solidarity would also be good for curbing gas prices."
Russia is hoping that the fragile Western alliance against the war will begin to fracture as people freeze. European countries have gotten into bidding wars for gas to bolster their own stockpiles, which drove up the price of LNG.
The New York Times wrote: "As often happens during crises, E.U. countries are fast falling behind their traditional fault lines: north versus south, richer versus poorer."
Germany rankled some EU members when it announced a $196 billion aid plan to reduce natural gas and electricty prices, which gives Berlin an advantage over other countries, the report said. Berlin, which faces the biggest risk of deindustrialization, has opposed a price-cap on natural gas. 
French President Emmanuel Macron said it would be idiotic for countries to take a nationalistic approach to the issue. 
"If every country negotiates for themselves, there is not much left on the market. If we negotiate on the European level, we have clout," he said…
---
To find out which gold & copper explorer just hit significant mineralization click here or on the image below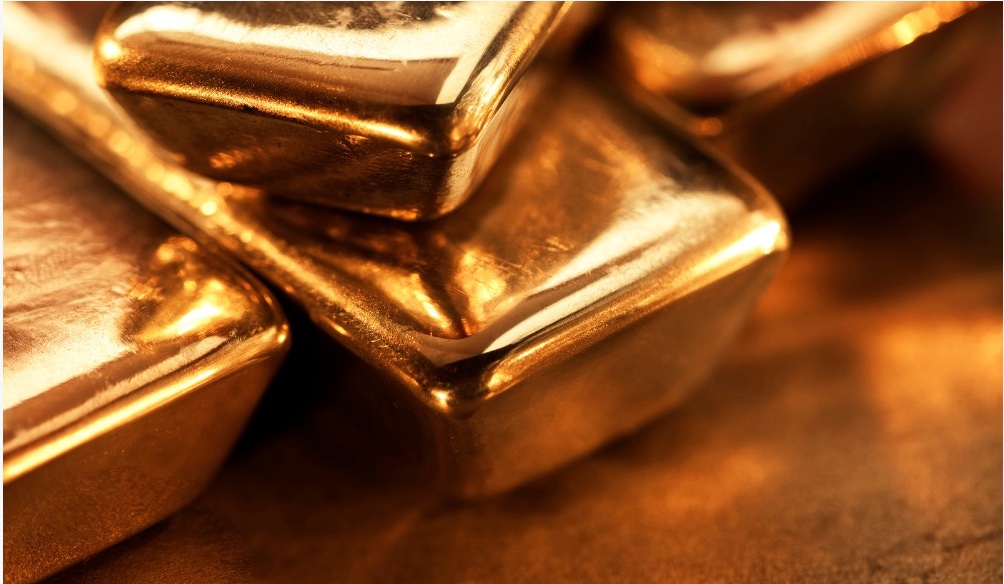 ---
TREND FORECAST:
The day the Ukraine War began, U.S. President Joe Biden said, "Putin is the aggressor. Putin chose this war and now he and his country will bear the consequences." 
"If we don't move against him [Putin] now with these significant sanctions, he will be in Poland," he said and declared that Putin "has much larger ambitions than Ukraine. "If we don't move against him now with these significant sanctions, he will be emboldened." 
"We're going to impair their ability to compete in a high-tech 21st century economy," he said. 
"We've already seen the impact of our actions on Russia's currency, the Ruble, which early today hit its weakest level ever—ever in history.  And the Russian stock market plunged today.  The Russian government's borrowing rate spiked by over 15 percent," he said. "In today's actions, we have now sanctioned Russian banks that together hold around $1 trillion in assets."  
"Some of the most powerful impacts of our actions will come over time as we squeeze Russia's access to finance and technology for strategic sectors of its economy and degrade its industrial capacity for years to come," he said. 
"It will strike a blow to their ability to continue to modernize their military.  It'll degrade their aerospace industry, including their space program.  It will hurt their ability to build ships, reducing their ability to compete economically.  And it will be a major hit to Putin's long-term strategic ambitions," he said.  
"Putin chose this war, and now he and his country will bear the consequences," Biden said. "This is going to impose severe costs on the Russian economy, both immediately and over time."  
As a result of these unprecedented sanctions, the ruble almost is immediately reduced to rubble," President Joe Biden asserted.
But since that time, the ruble hit a seven year high. 
Pay the Price
As we had reported, the Biden administration said on 28 February: "Our strategy to put it simply is to make sure that the Russian economy goes backward. As long as President Putin decides to go forward with his invasion of Ukraine."
As a result of an ongoing heat wave this past summer and sanctions on Russian gas supplies, electricity prices in Europe hit new records.
As the price of gas kept spiking higher, Biden declared that "There will be costs at home as we impose crippling sanctions in response to Putin's unprovoked war, but Americans can know this: the costs we are imposing on Putin and his cronies are far more devastating than the costs we are facing." 
Bullshit Has Its Own Sound
Yet while gas prices have come down since then, the producer price index registered an annual rate of 8.7 percent and the consumer price index is at 8.3 percent.  On Wednesday, the Bureau of Labor Statistics will issue its September report on PPI, and they will report the CPI inflation data on Thursday… both of which are expected to be down a bit from August's numbers. 
Over in Europe, which relies on some 40 percent of its energy needs from Russian gas and oil which has been sanctioned by NATO, inflation hit 9.1 percent in August and expected to hit 10 percent in September. 
And, severely punished by the sanctions and its acrimonious stance toward Russia, neighboring Estonia saw its inflation hit an annual rate of nearly 23 percent.
We have also detailed how the sanctions have hit rich and poor nations across the globe, while doing nothing to change Russia's course in fighting the Ukraine War. Yet, the monumental sanction failures and high costs are never condemned by the politicians or Presstitutes. 
Then in June, Biden said Americans have been willing to sacrifice after the Russian invasion and "chose to stand with the people of Ukraine."
"So for all those Republicans in Congress criticizing me today for high gas prices in America, are you now saying we were wrong to support Ukraine? Are you saying we were wrong to stand up to Putin? Are you saying that we would rather have lower gas prices in America and Putin's iron fist in Europe? I don't believe that," he said.
Billionaire Pierre Lassonde Calls Major Bottom In The Gold Market
***To listen to billionaire Pierre Lassonde discuss the major bottom in the gold market as well as where he believes the price of gold is headed CLICK HERE OR ON THE IMAGE BELOW.
***To listen to Alasdair Macleod discuss the unfolding banking crisis and how it will impact major markets including gold and silver CLICK HERE OR ON THE IMAGE BELOW.
© 2022 by King World News®. All Rights Reserved. This material may not be published, broadcast, rewritten, or redistributed.  However, linking directly to the articles is permitted and encouraged.