Look at the mother of all cup and handle formations where fireworks are imminent.
Hi-Ho Silver
September 12 (King World News) – Graddhy out of Sweden:  As said many times during the years – during declines and consolidations, never look away or lose sight of the bigger picture. Precious metals will deliver a trending move. You just need patience.
43 YEARS OF SILVER:
The Mother Of All Cup & Handle Formations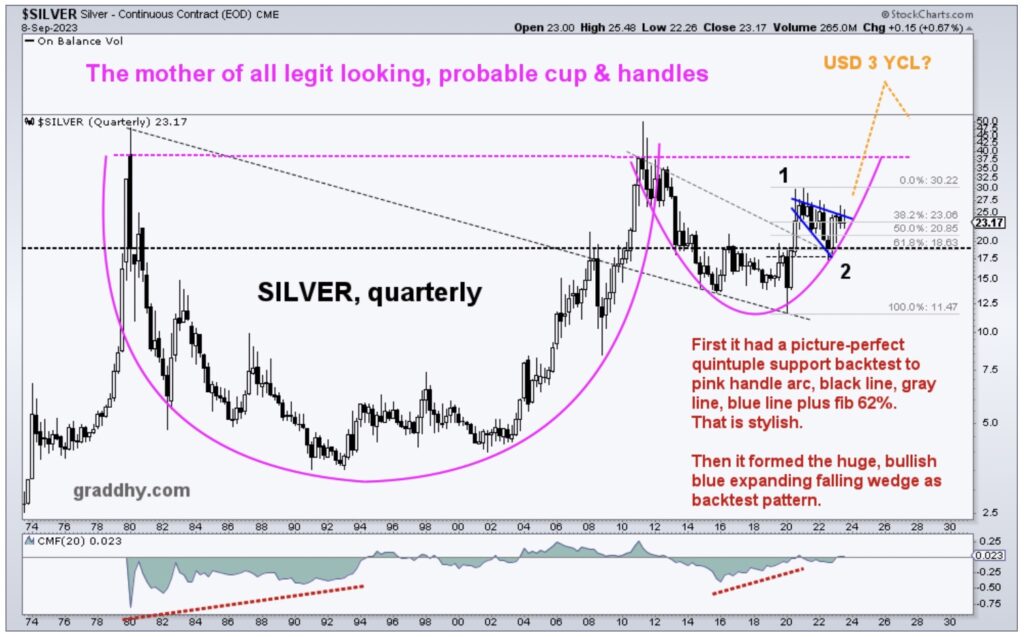 The commodities bull market is in full swing.
A true end of the rainbow opportunity…
---
ALERT:
Billionaire mining legend Pierre Lassonde has been buying large blocks of shares in this gold exploration company and believes the stock is set to soar more than 150% in the next 6 months. To find out which company CLICK HERE OR ON THE IMAGE BELOW.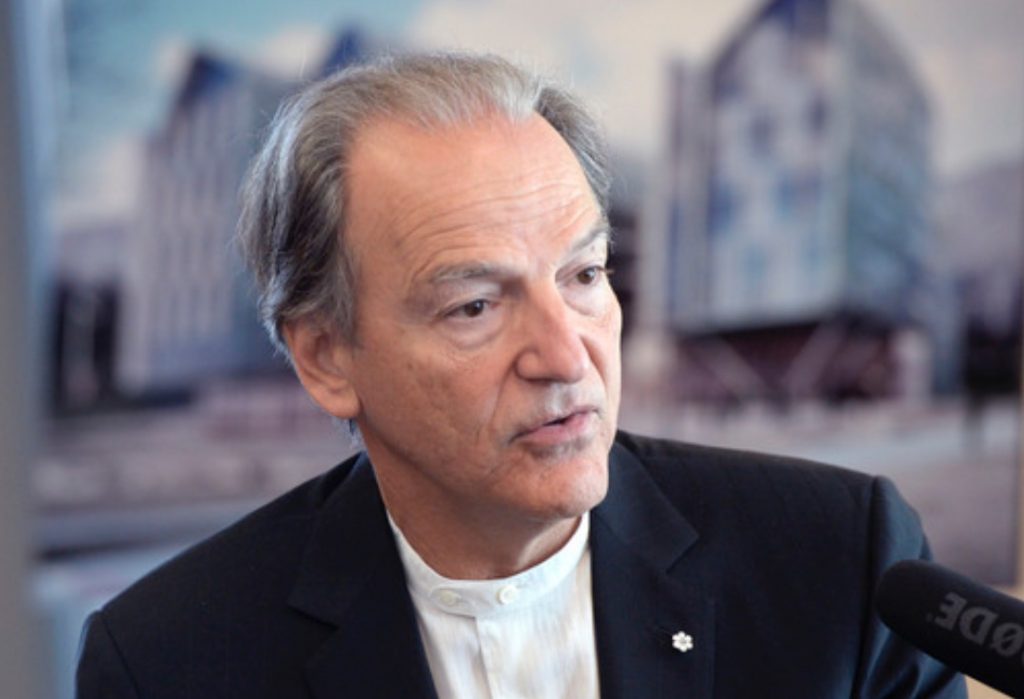 Sponsored
---
Buckle Up: More Inflation Is Coming
Graddhy out of Sweden:  Here is yet another chart showing that the 2nd inflationary wave is about to start.
COMMODITY UPSIDE BREAKOUT:
2nd Inflationary Wave About To Begin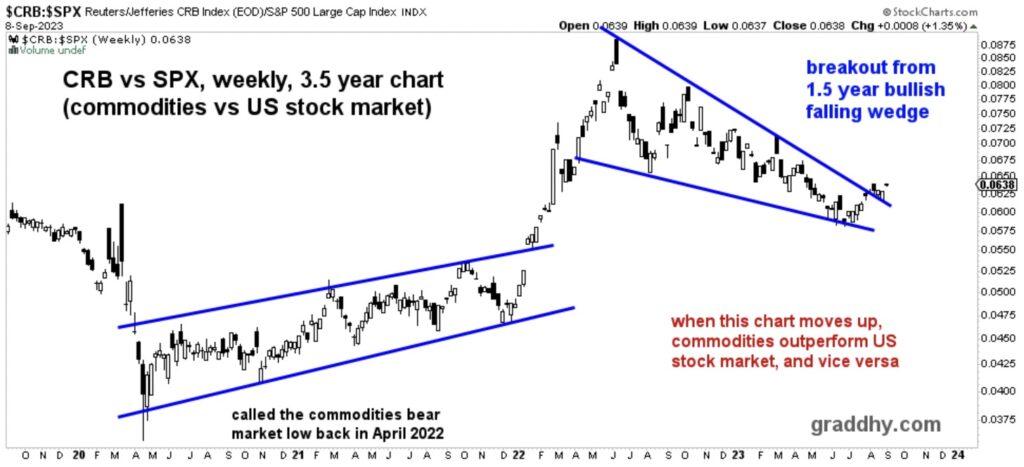 Commodities (hard assets) has once again broken out big time vs US stock market (financial assets), since the commodities bear market low.
GOLD & SILVER CATALYST: The Enormous Shift
Graddhy out of Sweden:  This chart can be used together with the CRB vs SPX (shown above) that has broken out.
This one shows the very, very big picture, and the enormous shift that is happening.
Historic CRB Bottom vs Dow Jones:
The Inflation Ahead Of Us Will Light People's Hair On Fire!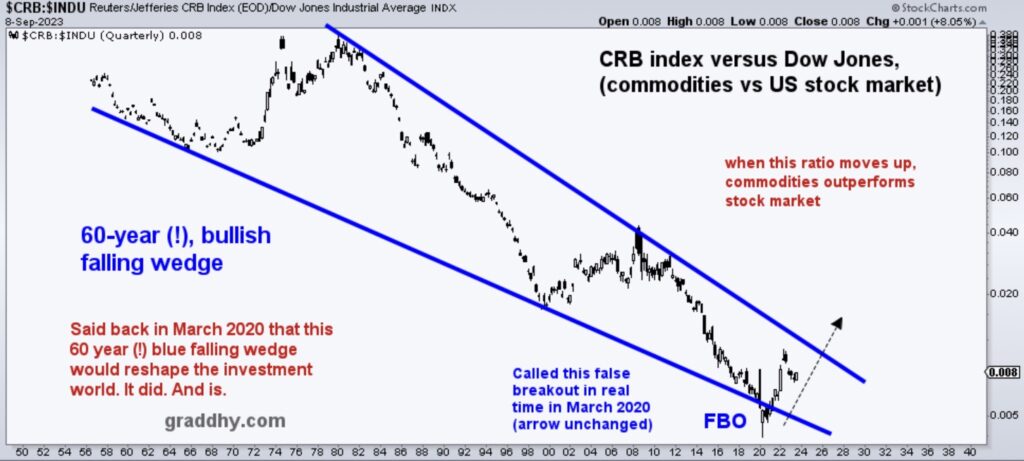 ALSO JUST RELEASED: Major US Dollar Update And How It Will Impact The Gold Market CLICK HERE.
ALSO JUST RELEASED: Michael Oliver Says Silver May Be Poised For A Major Upside Breakout CLICK HERE.
ALSO JUST RELEASED: Michael Oliver – The Action In Gold Has Already Shifted Positive Despite Volatility CLICK HERE.
© 2023 by King World News®. All Rights Reserved. This material may not be published, broadcast, rewritten, or redistributed.  However, linking directly to the articles is permitted and encouraged.