Today Michael Oliver, the man who is well known for his deadly accurate forecasts on stocks, bonds, and major markets, communicated to King World News that despite volatility, the action in the gold market has already shifted positive.
Gold: monthly momentum (in weekly bar format)
September 11 (King World News) – Michael Oliver, Founder of MSA Research:  The close two weeks ago was above the zero line, thus taking out all prior weekly closing readings since June. Those prior closes were all capped just below the zero line (the 3-mo. moving avg.). That week's action also moved out above a downtrend going back to March (plotted through multiple peak weekly closes). By the way, momentum action since March especially has been inverse to the S&P 500.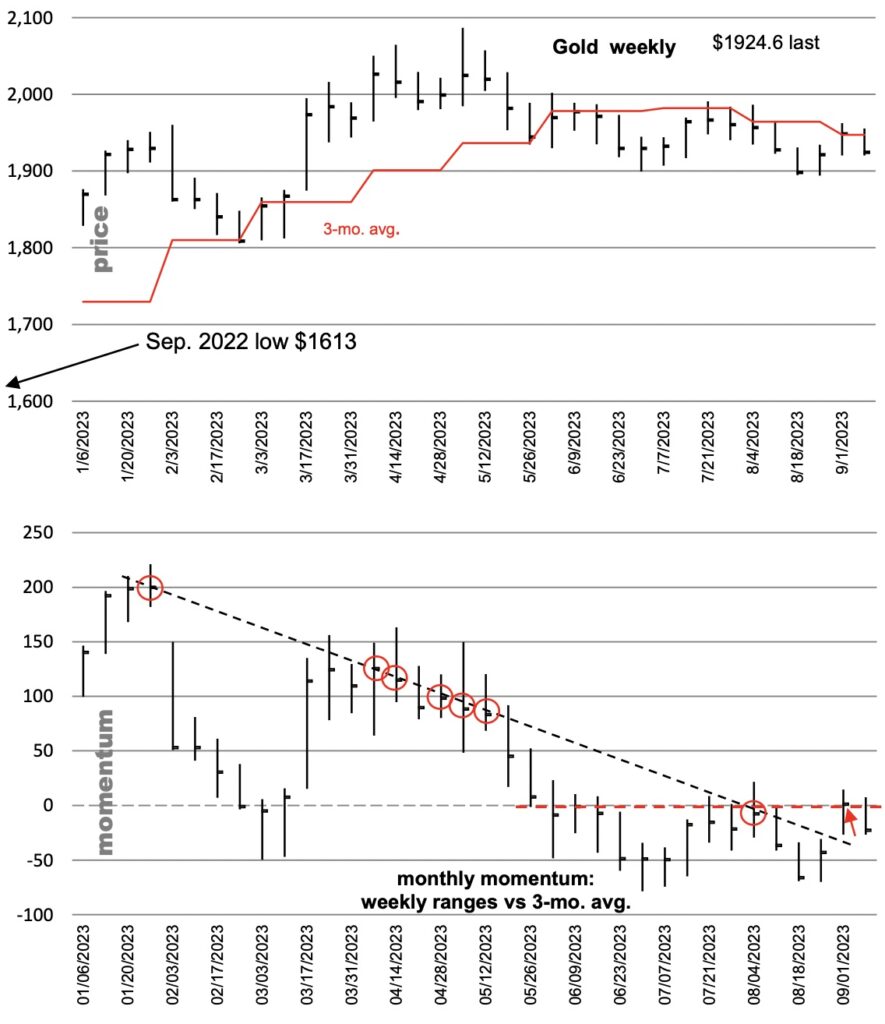 The Action In Gold Has Already Shifted Positive
Despite the down bar last week, we still consider this action to have shifted to positive. Note: not all breakouts, whether by price or momentum, will generate immediate and sustained action in the new direction. Instead, breakouts (shifts in trend) do argue that the zigzags by the market will now alter direction—in this case a trend of positive momentum zigzags.
Key number: already positive as of the 9/1 weekly close. To receive the special KWN discount to subscribe to Michael Oliver's internationally acclaimed MSA Annual Research which is used by serious investors and professionals all over the world CLICK HERE.
© 2023 by King World News®. All Rights Reserved. This material may not be published, broadcast, rewritten, or redistributed.  However, linking directly to the articles is permitted and encouraged.