On the heels of the Dow rallying more than 300 points, don't let the stock market rally fool you, the "new normal" is New World Disorder.
March 29 (King World News) – Gerald Celente:  One of our Top Trends for 2020 was New World Disorder. Long forgotten are the facts that back in 2019 people across the globe were taking to the streets in protest of government corruption, crime, violence, and the decline and/or lack of basic living standards.
But then, in celebration of their Lunar New Year, January 2020, "The Year of the Rat," the Chinese launched the COVID War in Wuhan and the protests ended. 
Locking down their cities—including Hong Kong where demonstrations were going on non-stop and a million people in the city of 7.5 million were taking to the streets in their fight against Chinese authoritarian rule—a state of emergency was declared by Beijing and the protests ended.
The same in France with the Yellow Vests, Algeria, South Africa, Chile, Bolivia, Columbia, Lebanon… politicians declared a state of emergency to fight the COVID War, forced people to stay home and banned protests.
Now, with the COVID War over, except for Hong Kong which the CCP is now in full control of, the people are again taking to the streets again…
---
To Find Out Which Uranium Company Is Positioning Itself To Become A Powerhouse In Nevada Click Here Or On The Image Below.
---
In Kenya today, defying a government ban on the demonstrations, tens of thousands of supporters of opposition leader Raila Odinga have taken to the streets. 
Registering its biggest strike in 10 years, today nearly a half million German transport workers who are fighting for higher wages to compensate for skyrocketing inflation have caused major transportation and airport disruptions.
Due to strikes by airport security staff in the U.K., British Airways announced today that it was canceling over 300 flights to and from Heathrow airport over the Easter holiday. 
In the U.S. last week, teachers and public school employees launched a three-day strike. 
And the list goes on. The following are some of the other New World Disorder protests.
MACRON FACES POLITICAL CRISIS OVER HANDLING OF PENSION REFORM
President Emmanuel Macron is expecting to face new protests this week after his decision to force through his controversial pension reform bill without a vote in the country's Parliament last month.
Macron's plan is to raise the country's retirement age from 62 to 64. Macron has claimed that there is an imbalance between the working-age population and those able to collect a pension, and so the only way to "save" the system is to have the public work longer. France has the lowest age for a state pension among major European countries.
More than a million people took to the streets in France last week to voice their opposition to the measures. Garbage continues to pile up in the streets and—in many cases—is set on fire by protesters. About 1,200 people have been detained since 16 March—including 450 protesters on Thursday alone. 
Macron's government said the debate is over. 
"We cannot let this idea that somehow violence is a justifiable or understandable response take root," Olivier Véran, the Government spokesman, told the Financial Times. He said there would be no room for renegotiating the retirement age.
The law still needs to be reviewed by the constitutional court. Macron hopes to get the bill implemented by the end of 2023…
---
This Company Has A Massive High-Grade Gold Project In Canada And Billionaire Eric Sprott Has A Huge Position! To Learn Which Company Click Here Or On The Image Below.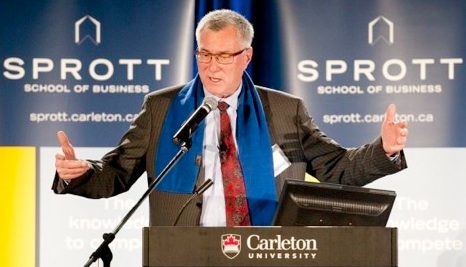 ---
TRENDPOST:
We've noted that France and the U.K. have gotten closer since Rishi Sunak became prime minister. (See "FRANCE, U.K. VOW WEAPONS SUPPORT FOR UKRAINE SO KYIV 'WINS,'" 14 Mar 2023.) 
The protests sparked French officials to postpone a planned state visit next week by Britain's King Charles III, The Associated Press reported. The report said the protests have already damaged Macron's reputation domestically, the King Charles saga is "now hurting his global image, too."
The British Telegraph blared a headline: "Macron 'Humiliated' Over King Charles Visit as France Braces for Fresh Violence."
Macron told a local broadcaster that his government could have done a better job in explaining to the public about the need for the reforms. 
"Do you think I enjoy doing this reform? No," he said. "I could sweep the dust under the rug like many before. The longer we wait the worse the situation will get."
Macron said he understands that the working people in the country feel a sense of "injustice," given that there are large companies in the country "generating super profits and using that money to buy back their own shares."
"I'm going to ask the government to work to an exceptional contribution so that that money, when there are super profits, companies that are prepared to buy back their own shares, that their workers should benefit from that," he said, according to CNBC.
Macron, a former investment Bankster at Rothschild & Co., knows the importance of messaging.
He gave an interview last week and removed his watch while talking about the pension age. The Presstitues accused the president of removing a "luxury" watch but Macron's office identified the watch as a Bell & Ross, which retails for about $1,200. 
About 70 percent of those polled in the country are opposed to Macron's plans and opponents have filed thousands of amendments as a strategy to delay debate, but it was passed to the Senate on Saturday.
It is worth noting that as economic concerns worry the working-class population, Macron announced that Paris would increase its defense budget by 40 percent from 2024-2030 to 413 billion euros…
---
This Is Now The Premier Gold Exploration Company In Quebec With Massive Upside Potential For Shareholders click here or on the image below.
---
ISRAELI DEFENSE MINISTER URGES NETANYAHU TO PUMP BRAKES ON JUDICIAL REFORMS, GETS FIRED
Prime Minister Benjamin Netanyahu fired the Israeli defense minister, Yoav Gallant, after his top military head called on the country to pause its effort to overhaul the country's judicial system over security risks.
"The deepening split is seeping into the military and defense institutions – this is a clear, immediate and real danger to Israel's security," Gallant said.
Netanyahu's office said it dismissed Gallant and did not give an explanation, the Financial Times reported.
Netanyahu tweeted later: "We must stand firm in the face of anyone who refuses to serve."
Protesters took to the streets after the announcement and universities across the country announced a general strike.
"We, the heads of Israel's research universities, presidents, rectors, and management, will stop studies in all of Israel's research universities starting tomorrow morning, amid the continuation of the legislative process that undermines the foundations of Israeli democracy and endangers its continued existence," the statement read.
Israel has faced historic protests in recent weeks over Netanyahu's hardline government's judicial reforms that critics say take power away from the courts and put it in the hands of the Knesset. We have noted that Netanyahu is on trial for corruption charges, but he said that is not a motivating factor in the push.
His detractors say his attempt at reform can essentially lead to his case completely disappearing. He has denied claims that the judicial reforms are politically motivated.
Reservists in the country have also spoken out against the reforms and have been staging protests by skipping training sessions. (See "PROTESTS KEEP ERUPTING IN ISRAEL, ELITE AIR FORCE RESERVISTS STRIKE," 7 Mar 2023.)
Some of the protests have had flashes of violence and resulted in police firing stun grenades at demonstrators who blocked a major highway in the city…
---
ALERT:
Legendary investors are buying share of a company very few people know about. To find out which company CLICK HERE OR ON THE IMAGE BELOW.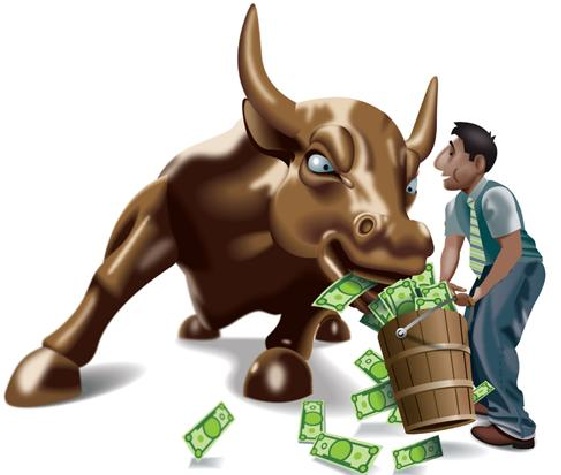 Sponsored
---
On Saturday, hundreds of thousands of Israelis joined the 12th-straight week of mass protests in the country. The Times of Israel reported that protest organizers claimed that in total, over 630,000 people attended the rallies.
Yuval Noah Harari, the popular historian, spoke in front of a crowd and addressed Netanyahu, according to the paper.
"We know you are responsible for all that is happening… You are not an emissary. You are definitely not an angel. After 2,000 years, we still remember pharaoh. And we will remember you. There'll be no streets, squares, or airports named after you. But we will tell the story of the man who tried to enslave us and failed," he said. "You are surrounded by people with no backbone. But we have backbones… We will not be slaves. Next year we will be free people."
Netanyahu has called protesters instigators and said he is just making good on his campaign promises. 
TRENDPOST:
The Trends Journal has been reporting extensively on protests aimed at Netanyahu and it seems Netanyahu digs in deeper with each passing protest. (See "NEARLY 160,000 ATTENDED PROTEST IN TEL AVIV TO LASH OUT AT NETANYAHU'S JUDICIAL REFORM PUSH" 28 Feb 2023, "PROTESTS KEEP ERUPTING IN ISRAEL, ELITE AIR FORCE RESERVISTS STRIKE" 7 Mar 2023 and "NETANYAHU'S MOVE TO WEAKEN COURTS GROWING.")
Netanyahu's government's attempt to overhaul the country's judicial system that critics say weakens the judiciary and gives lawmakers more power, they say.
Yariv Levin, the justice minister, wants lawmakers to be able to override Supreme Court decisions. The country's judges are currently nominated by other judges, but Levin wants the Knesset to take over these nominations. The Knesset would also be able to overrule court decisions with a simple majority.
We have noted that top officials in the country have warned that a civil war could be looming. 
Netanyahu's critics have also lashed out at a newly passed amendment that was recently passed that would make it more challenging to remove the prime minister from office. The old law said a prime minister can be removed from office, but did not give a specific example of when it would be carried out, the Financial Times reported. The new law states that the prime minister can only be removed on grounds of mental or physical health, and only be the cabinet or parliament, according to the paper. 
Yair Lapid, the former prime minister who has been a vocal critic of the judicial reforms, said, "Netanyahu has once again taken care of only himself."
The head of the Yisrael Beiteinu party told the paper that he will appeal to the country's Supreme Court to overturn the law, saying, "We won't allow the state of Israel to be turned into a monarchy of the Netanyahu family."
PUBLISHER'S NOTE:
As a result of the ongoing and escalating protests, on Monday, National Security Minister Itamar Ben Gvir's Jewish Power party issued a statement that the judicial legislation will not be addressed by the Knesset until after the Passover recess in April when they meet again. 
Also yesterday, Israeli Prime Minister Netanyahu said he would delay parliamentary approval of the judicial reform legislation because "I am not ready to divide the nation," and that "When there's an option to avoid civil war through dialogue, I take time off for dialogue." 
Alluding to the fact that he will still push through the reform, Netanyahu said that he is not backing down and was only holding up passage of the legislation because of "an extremist minority" that were protesting…
---
ALERT:
Billionaire mining legend Pierre Lassonde has been buying large blocks of shares in this gold exploration company and believes the stock is set to soar more than 150% in the next 6 months. To find out which company CLICK HERE OR ON THE IMAGE BELOW.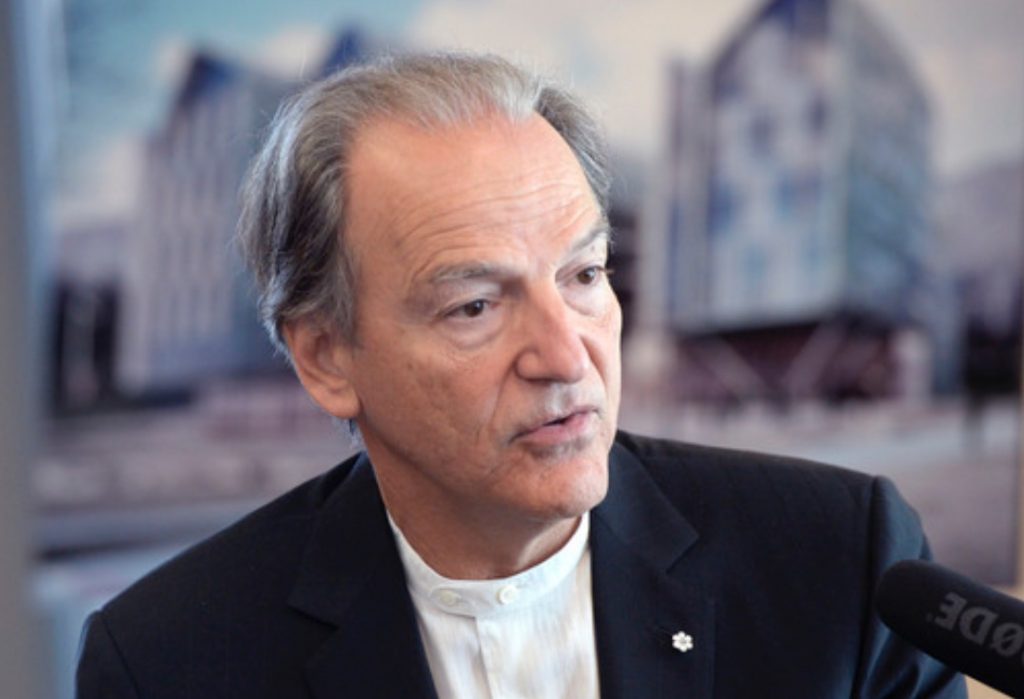 Sponsored
---
LEBANON SLAMMED BY PROTESTS, ECONOMY CONTINUES TO CRUMBLE
Lebanese police used tear gas last week to disperse crowds in Beirut last week after protesters tried to breach the fences at the country's parliament as the country's economic woes hit a new low when its currency, the pound or lira, lost more than 15 percent of its value against the U.S. dollar.
The Lebanese pound has lost more than 95 percent of its value against the dollar in the last three months.
"The Lebanese lira is dead," Layal Mansour, an economist who specializes in dollarized countries, told Axios. "It has no value, it has no trust, and people are not attracted to use it."
Supermarkets throughout the country have been only accepting U.S. dollars, according to CBS News.
"You wake up in the morning having a specific amount of money to pay [for something], but by the time you arrive, it's not enough anymore because [the currency] already lost a percentage of its value," Mohamad Radwan Al Omar, president of the Lebanese Assembly for Inclusive Development, told The Medialine. 
Protesters blame the political establishment for the current turmoil that the Associated Press noted is "rooted in decades of corruption and mismanagement by a political class that has ruled the country since the end of the 1975-90 civil war." 
"The situation is very bad especially with the rise of the dollar," one resident in Beirut told the outlet. "You cannot buy anything here." 
TREND FORECAST:
As Gerald Celente often has said, "When people lose everything and have nothing left to lose, they lose it."
As other nations default on their debts and become unable to continue to subsidize citizens' expenses for bread, fuel, and other necessities, more countries will see street protests, the rise of populist and right-wing political movements, social chaos, and political instability—the New World Disorder Top Trend we forecast in 2020 and that continues to spread today. You can subscribe to the TrendsJournal's spectacular weekly magazine featuring a plethora of fascinating articles for only 41 cents a day by CLICKING HERE!
ALSO JUST RELEASED: Money Flowing Into Gold In Europe But Some Gold Bulls Are Being Left Behind CLICK HERE.
ALSO JUST RELEASED: Central Banks Must Now Hyperinflate As Minsky Moment In "Ponzi Finance" Looms CLICK HERE.
ALSO JUST RELEASED: INFLATION ALERT: Prices Heading Higher In This Key Area, Plus A Look At Gold And Banks CLICK HERE.
ALSO JUST RELEASED: Michael Oliver – We Are Now In A Major Upside Trend Shift For Silver Bulls CLICK HERE.
ALSO RELEASED: We Are Still Facing Major Economic Problems CLICK HERE.
ALSO RELEASED: To Bond Killers And Other Villains Destroying Our World CLICK HERE.
ALSO RELEASED: Leeb – JP Morgan's Massive Gold Derivative Short Position May Be Larger Than The Bank's Assets CLICK HERE.
ALSO RELEASED: Gold Breakouts Everywhere As Bank Crisis Now Set To Accelerate CLICK HERE.
***To listen to Dr. Stephen Leeb discuss JP Morgan's precarious short position in the gold market and much more CLICK HERE OR ON THE IMAGE BELOW.

***To listen to Alasdair Macleod discuss available physical gold and silver inventories disappearing, why the bank runs and crisis are set to accelerate and much more CLICK HERE OR ON THE IMAGE BELOW.

© 2023 by King World News®. All Rights Reserved. This material may not be published, broadcast, rewritten, or redistributed.  However, linking directly to the articles is permitted and encouraged.