It appears that we now have the fewest stock market bears since January of 2022. The public has also piled in on the long side and that certainly won't end well but gold will shine.
Hedge Funds Shorting Gold Miners And Buying Maniacally-Priced Tech Stocks
June 1 (King World News) – Fred Hickey:  According to a report released by the LeadLeo Research Institute in mid-March, 55 percent of consumers frequenting gold shops on the Chinese mainland are those aged 25 to 34. Consumers aged 35 to 44 make up the second-largest group.
Chinese and other eastern buyers continue to buy gold (especially on dips). This is lifting gold's floor price. Meanwhile, western institutions own virtually no gold and hedge funds short miners in order to buy more maniacally-priced tech stocks. Yet miners making lots $ at current levels.
I've said this many times. Different constituencies. Chinese and other emerging market countries buy gold, not the miners. Thus, the disconnect. The West is enthralled by AI hype – no interest in gold miners. Gold can rise – as is happening today, while miners fall, but not forever…
---
ALERT:
Legendary investors are buying share of a company very few people know about. To find out which company CLICK HERE OR ON THE IMAGE BELOW.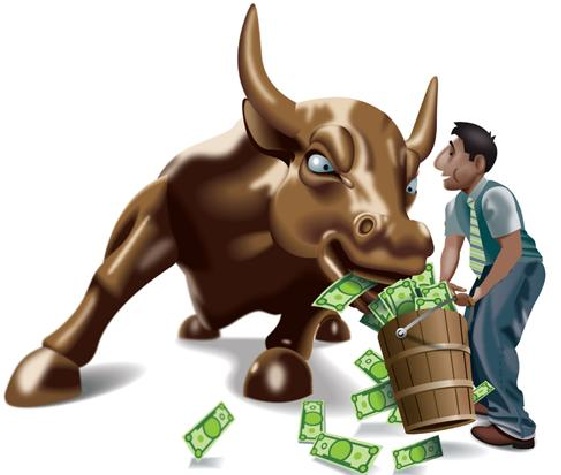 Sponsored
---
Soft Demand From Western Economies A Major Headwind
Peter Boockvar:  In contrast to the sour mood yesterday on China and its mixed recovery after seeing the state sector focused PMI's, my friends at the China Beige Book said:
"new May data saw topline growth notch its best performance since 2019, even as a new wave of Covid cases hits home. Consumption drove the improvement, with Retail finally seeing broad based gains while all of our inflation gauges accelerated meaningfully for the first time this year. Manufacturing activity defied rumors of demise, though soft demand from Western economies remains a major headwind."
No surprise that its property sector remains under pressure.
Employment Weakens To 3-Year Low
To their point on manufacturing, the private sector weighted Caixin May manufacturing index rose to 50.9 from 49.5 and better than the estimate of no change. They said:
"Both supply and demand expanded, but employment sank to a 3 yr low. Businesses stepped up purchasing, inventories of raw materials grew marginally, logistics picked up, prices continued to slump, and manufacturers' optimism wavered."
Bottom Line
Bottom line, Chinese manufacturers are still mostly at the whim of its international customers where demand has softened. Residential real estate is still digesting the aftermath of its bubble. The bright spot remains consumer spending on restaurants, bars, movies, travel and other leisure activities like gambling. Macau reported its May numbers last night and they saw casino revenue up 366% y/o/y, about as expected.
In response to the manufacturing figure, iron ore is up almost 4% and copper is higher by 2.4%. Oil continues to lag but that's likely more positioning ahead of the OPEC meeting. Chinese stocks were mixed…
---
This Company Has A Massive High-Grade Gold Project In Canada And Billionaire Eric Sprott Has A Huge Position! To Learn Which Company Click Here Or On The Image Below.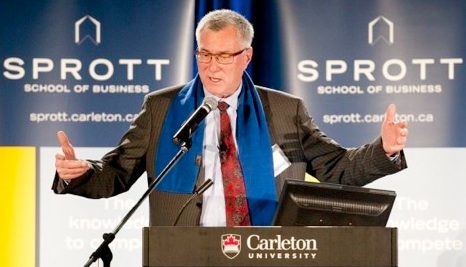 ---
Elsewhere in Asia, manufacturing remains soft, just as it is in Europe and the US. South Korea's May manufacturing PMI was 48.4 vs 48.1, Taiwan's fell to 44.3 from 47.1, Vietnam's to 45.3 from 46.7, Malaysia's dropped 1 pt to 47.8 and Thailand's dropped to 58.2 from 60.4. The bright spot was India's PMI which rose 1.5 pts to 58.7. Japan's final read was 50.6 vs 49.5. Australia's final print was 48.4 vs 48 and is below 50 for a 3rd month.
Eurozone Economic Weakness Is "Broad-Based"
The final Eurozone manufacturing May PMI figure was 44.8, below 50 for the 11th straight month and this print was the weakest of them all. S&P Global said
"The downturn in the manufacturing sector is geographically broad-based…The decline in new orders from home and abroad signals that the weakness in output is likely to persist for several more months."
UK Economy Quickly Weakening
The final UK May manufacturing PMI was 47.1, in contraction for a 10th month and down from 47.8 in April. S&P Global said
"Manufacturers are finding that any potential boost to production from improving supply chains is being completely negated by weak demand, client destocking and a general shift in spending in the UK away from goods to services. These factors are also driving a broad decrease in demand from overseas amid reports of lost orders from the US and mainland Europe. The retrenchment in export demand is also being exacerbated by some EU clients switching to more local sourcing to avoid post-Brexit trade complications."
CAUTION BULLS: Fewest Bears Since January Of 2022
According to Investors Intelligence, the Bull/Bear spread got even wider with Bulls rising to 47.9 from 46.5 and Bears falling to 23.3 from 23.9. That Bull print is the highest since mid April and the Bears are at the lowest since January 2022. Assume that this 'professional' newsletter writers are all chasing tech. The AAII individual investor survey remains the reverse with still more Bears than Bulls but a bit less so today. Bulls rose 1.7 pts to 29.1, a 3 week high. Bears fell by 2.9 pts to 36.8, a 6 week low. The CNN Fear/Greed index is at 61, in the 'Greed' category still and this compares with 62 one week ago. ALSO READ: The "Everything Bubble" Has Finally Popped And It Will Get Much Worse From Here by CLICKING HERE.
ALSO JUST RELEASED: Look At Who Is Buying Gold Right Now And How This Will Impact The Price CLICK HERE.
ALSO JUST RELEASED: PRELUDE TO FULL-BLOWN PANIC: This Type Of Move Into Gold Has Occurred Only Twice In 50 Years CLICK HERE.
ALSO JUST RELEASED: Turk – Debt Ceiling Deal Suspension Similar To Nixon Taking US Off Gold Standard CLICK HERE.
ALSO RELEASED: BUCKLE UP: The "War On Inflation" Is Creating Even More Inflation CLICK HERE.
Nomi Prins just predicted the price of gold will hit $3,500 next year and also said the US is the biggest Ponzi scheme in the world in this powerful audio interview  CLICK HERE OR ON THE IMAGE BELOW.

© 2023 by King World News®. All Rights Reserved. This material may not be published, broadcast, rewritten, or redistributed.  However, linking directly to the articles is permitted and encouraged.