If anyone is looking for it, here are more signs the economy is tanking.
More Signs The Economy Is Tanking
October 5 (King World News) – Gerald Celente:  JetBlue Airways reported a downturn in U.S. domestic travel in August, while low-fare Spirit Airlines has issued a profit warning and has resorted to "deep discounting" to spur ticket sales.
Travel to Europe has remained strong, encouraging airlines on the continent to believe that post-COVID travel demand will continue unabated, the Financial Times reported.
However, because U.S. travel was the first to revive after the COVID War, some executives are expressing concerns that travel across the Atlantic might be the next to weaken.
Ireland-based Ryanair, Europe's largest carrier, is booking 3 to 4 percent more reservations for this winter than last. However, CEO Michael O'Leary is "cautious."
"I'm worried about the state of consumer confidence," he said to the FT. "You have higher interest rates, higher mortgage payments and energy prices."
Ryanair will have to cut prices "by low single digit" percentages to draw travelers during off-times, he expects…
---
Listen to the greatest Egon von Greyerz audio interview ever
by CLICKING HERE OR ON THE IMAGE BELOW.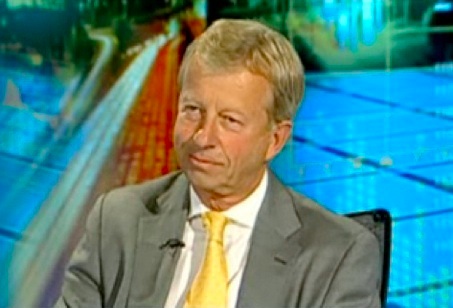 Sponsored
---
Similarly, after a strong summer tourist season, Europe's hotel industry is prepping for "a diminishing in pricing power," Sebastien Bazin, CEO of hotel chain Accor, told the FT. The company has added 10 percent to prices to offset a drop in occupancy 4 percent below pre-COVID volumes. 
"With interest rates the way they are and what we've seen with inflation, the discretionary income of consumers is going to be far less," he added.
He expects occupancy to normalize after this summer's boom "because of pressure on the middle class."
For now, however, fourth-quarter hotel bookings are running 11 percent ahead of the same period last year, according to travel technology firm Amadeus.
Revenue per available room, a standard measure of hotels' financial performance, reached $116 during the first eight months of this year. That's just below 2017's mark of $117 and well above the $99 average in 2022.
The travel industry as a whole is simply returning to its pre-COVID norms, Dana Dunne, CEO of European travel agency eDreams ODIGEO, said in an FT interview. "It looks absolutely fine," he said.
Not yet so for Chinese tourists: while 170 million of them traveled internationally in 2019, only 70 million will do so this year, due largely to the lack of outbound flights, the China Outbound Tourism Research Institute has predicted.
However, "this will begin to improve by the end of the year," Bill Heinecke, CEO of the Minor International hotel group, assured the FT.
As the summer tourist season is ending, fuel costs are sharply rising. To continue rebuilding their profitability, airlines will have to maintain strong demand and fill seats if they will be able to pass those cost increases through to travelers. 
Investors are leery about the sector's short-term future. MSCI's Global Airlines Index has fallen 20 percent since mid-July and remains 40 percent below its level in late 2019. "Airline shares are not in vogue," Barclays analysts wrote in a recent note.
Dunne says investors should not see the travel industry as rising and falling with the world economy. "A year ago, some investors would have been telling you, 'it's really bad, people won't travel' – and that's just not been the case," he said.
TREND FORECAST:
Americans may want to keep scratching their post-COVID travel itch but are increasingly unlikely to be able to afford to do so.
For most, travel is discretionary. With Americans having drained their COVID-era savings and maxed out their plastic, there is little room left in household budgets to afford a four-figure jaunt across an ocean.
As a result, travel increasingly will shift from long-haul trips to regional getaways closer to home, especially those that allow people to drive instead of fly.
Also, while pleasure travel has had its moment, business travel has not returned to pre-COVID levels, as we predicted three years ago.
We maintain that forecast: thanks to Zoom and corporate budgets struggling with inflation and high interest rates, business travel will never return to the volumes airlines and hotels saw before 2020.
ALSO JUST RELEASED: The Situation Today Is "Many Multiples More Catastrophic" Than 2008 CLICK HERE
ALSO JUST RELEASED: Michael Oliver Just Warned Terrifying Round 2 Of The Global Banking Crisis Is Being Unleashed. Get Ready For Gold To Launch CLICK HERE
ALSO JUST RELEASED: FROM BAD TO WORSE: It's Becoming Catastrophic For Tapped Out Consumers CLICK HERE
ALSO JUST RELEASED: This Global Ticking Time Bomb Is About To Be Unleashed CLICK HERE
ALSO RELEASED: Global Markets Nervous As Government Shutdown Looms, Plus "Rent Too Damn High" CLICK HERE
ALSO RELEASED: IMPORTANT UPDATE: Gold, Commodities And Inflation CLICK HERE.
To listen to Gerald Celente discuss the unfolding collapse and what surprises to expect next CLICK HERE OR ON THE IMAGE BELOW.

Just Released!
To listen to Alasdair Macleod discuss the financial crisis that is about to erupt and what this will mean for gold and silver CLICK HERE OR ON THE IMAGE BELOW.

© 2023 by King World News®. All Rights Reserved. This material may not be published, broadcast, rewritten, or redistributed.  However, linking directly to the articles is permitted and encouraged.