Today Michael Oliver, the man who is well known for his deadly accurate forecasts on stocks, bonds, and major markets, warned King World News that round 2 of the global banking crisis is being unleashed, and gold will move violently higher in response.
Global Banking Crisis Round 2 Being Unleashed
October 4 (King World News) – Michael Oliver:  Happy S&P 500 but watch the big banks?!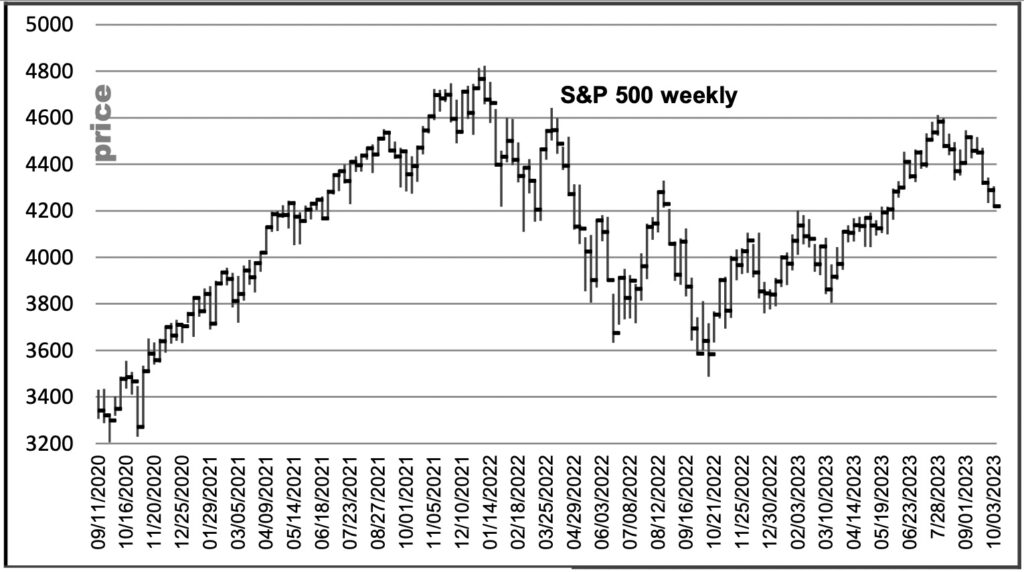 Ugh.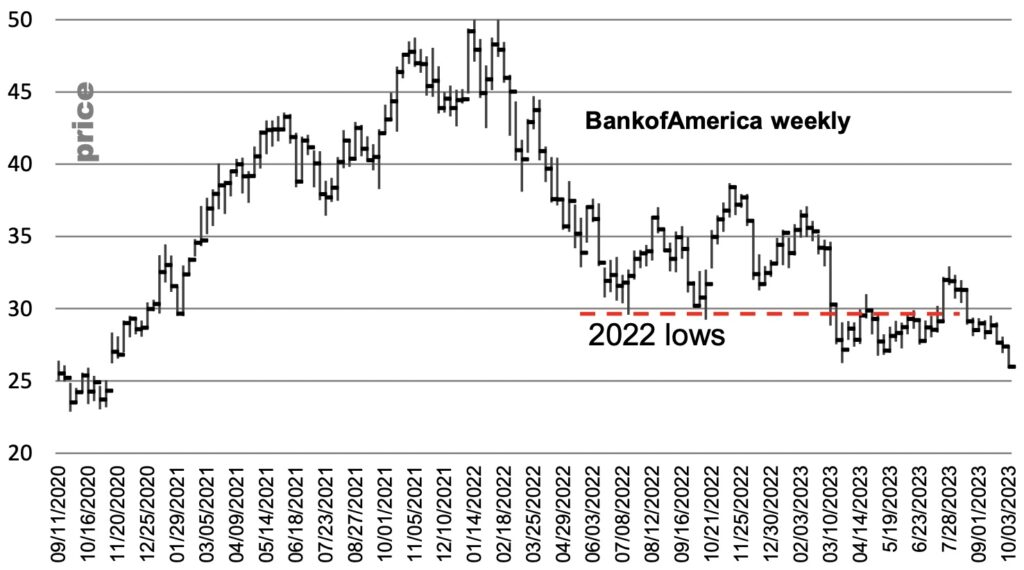 Citigroup's monthly close (last week) was a new low monthly close going back to early 2016!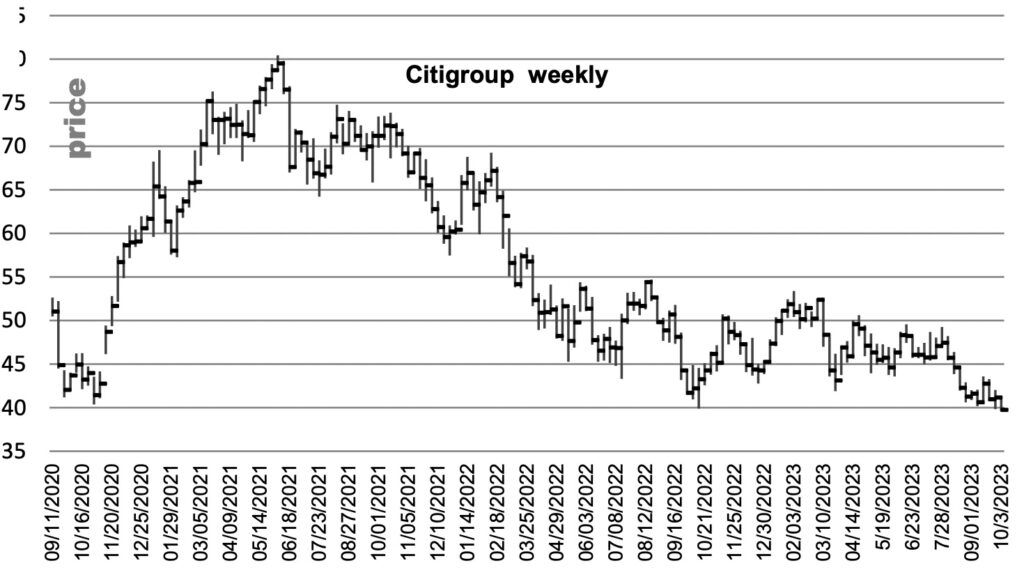 Hmm.
Goldman Sachs Just Broke Key Support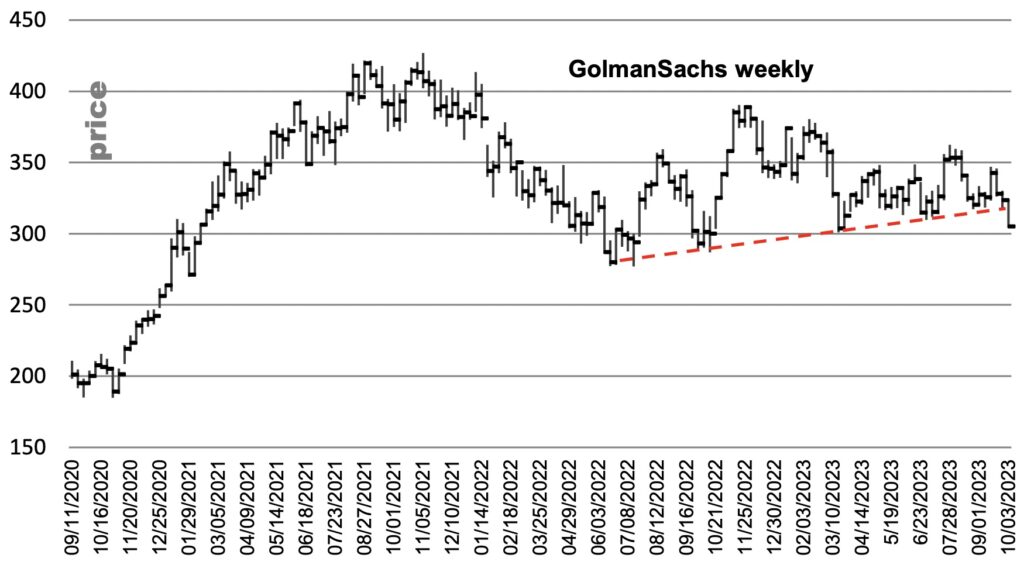 Morgan Stanley Just Broke Key Support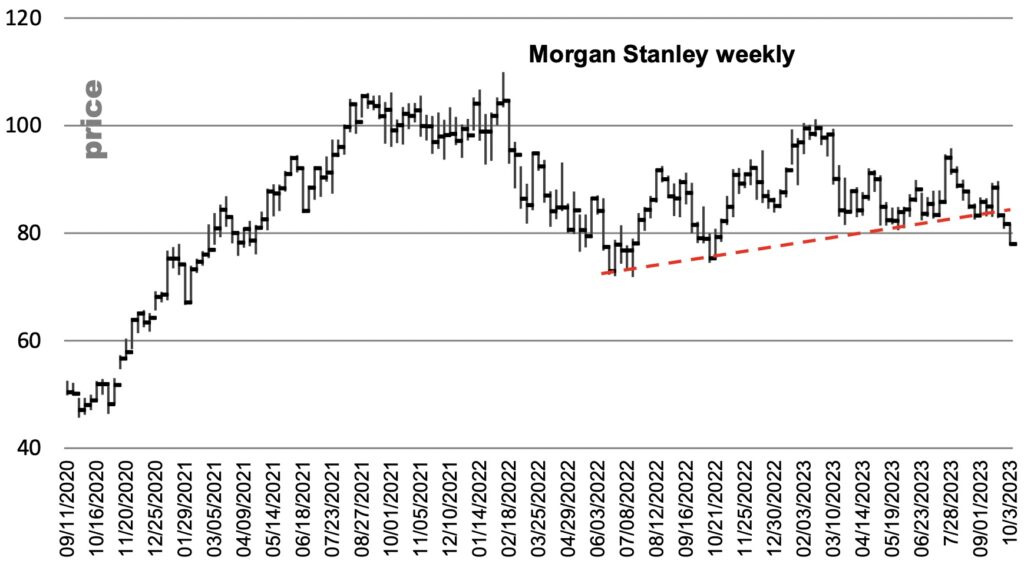 Archives: 2007
S&P 500: upside and then holding action (the public remained happy). The Fed cut rates at the red circle! Great news?!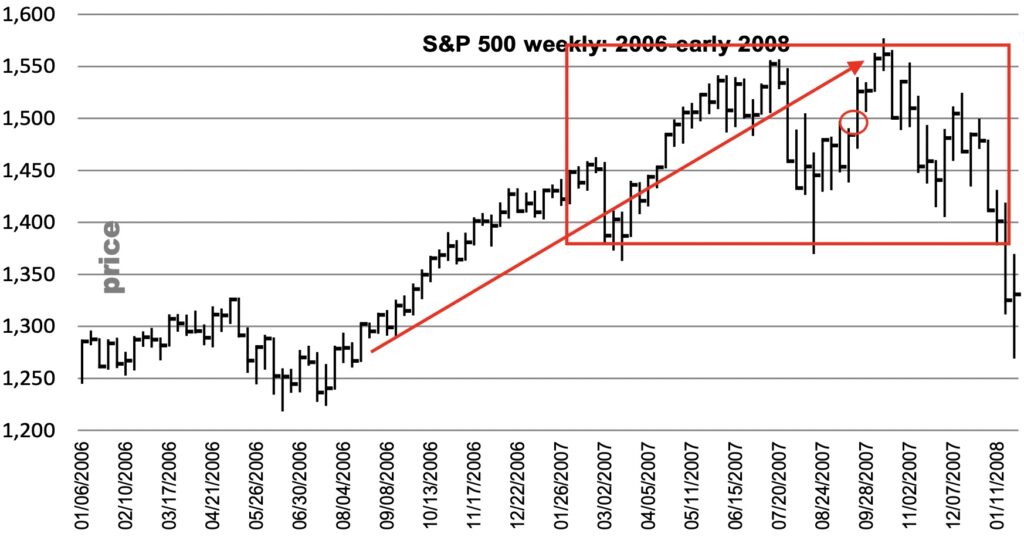 Meanwhile, the broad banking sector index was slabbing on the downside and then picked up its pace in September and October 2007 while the S&P was making new highs.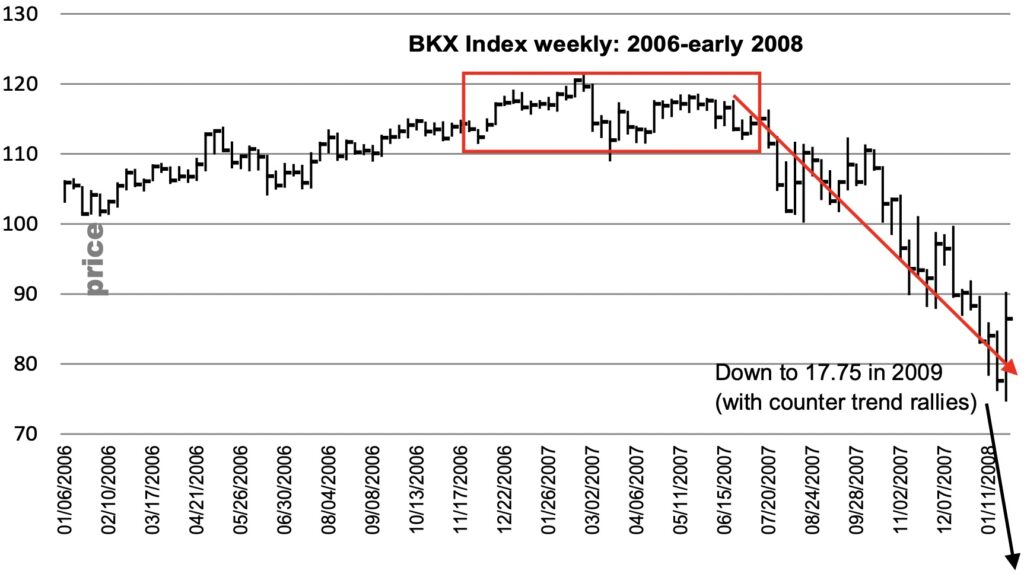 Gold Skyrocketed After Continual Decline
After six months of continual selling (a 7.5% drop), gold engaged upside after banks began to accelerate their decline.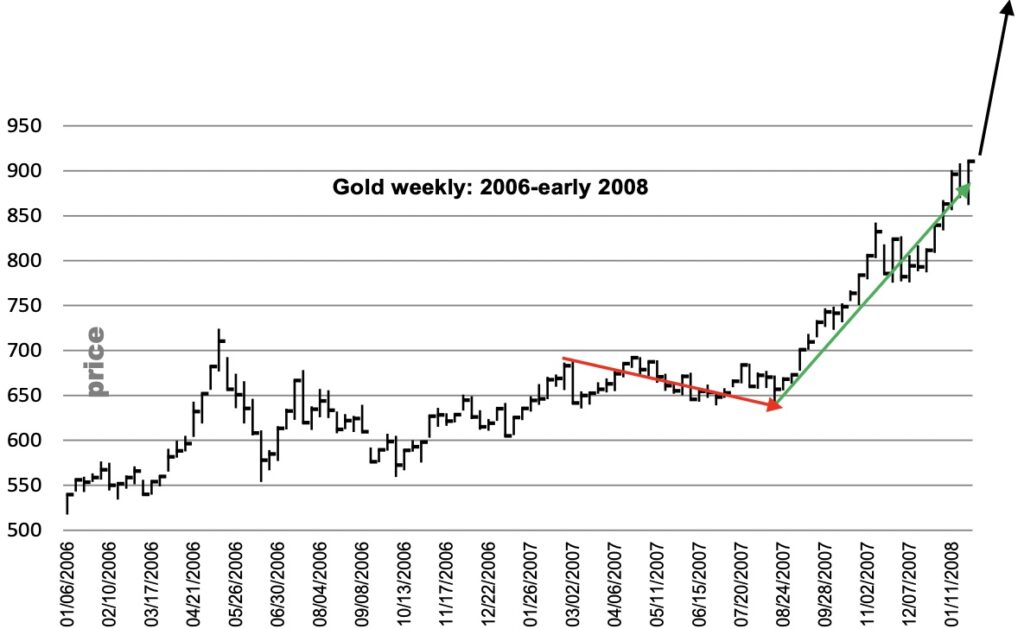 Conclusion
Why did the Fed cut rates when the stock market was so firm? Because banks were starting to implode and that genuinely mattered to the Fed. Gold anticipated the broader market/economic collapse to come—before any dark, bank-related news ever emerged—and thus gold "anticipated" the Fed's ongoing response that was going to come due to the obvious implosion already underway in the bank sector. Gold did not wait for headlines. To receive the special KWN discount to subscribe to Michael Oliver's internationally acclaimed MSA Annual Research which is used by serious investors and professionals all over the world CLICK HERE.
---
ALSO JUST RELEASED: Look At Who Just Predicted Gold Will Surge $360 By The End Of The Year CLICK HERE
ALSO JUST RELEASED: FROM BAD TO WORSE: It's Becoming Catastrophic For Tapped Out Consumers CLICK HERE
ALSO JUST RELEASED: This Global Ticking Time Bomb Is About To Be Unleashed CLICK HERE
ALSO JUST RELEASED: Global Markets Nervous As Government Shutdown Looms, Plus "Rent Too Damn High" CLICK HERE
ALSO JUST RELEASED: IMPORTANT UPDATE: Gold, Commodities And Inflation CLICK HERE.
To listen to Gerald Celente discuss the unfolding collapse and what surprises to expect next CLICK HERE OR ON THE IMAGE BELOW.

Just Released!
To listen to Alasdair Macleod discuss the financial crisis that is about to erupt and what this will mean for gold and silver CLICK HERE OR ON THE IMAGE BELOW.

© 2023 by King World News®. All Rights Reserved. This material may not be published, broadcast, rewritten, or redistributed.  However, linking directly to the articles is permitted and encouraged.