With the gold and silver markets continuing to remain volatile, here is the global backdrop.
Interest Rates Rising
August 1 (King World News) – Peter Boockvar:  I will quickly start by saying I'm not exactly sure why long end bond yields are jumping (and in the face of a dovish RBA and the weak ISM) with the US 10 yr yield back above 4%. European yields are higher too maybe on the better than expected jobs number out of Germany. Maybe it's the large supply the US Treasury is issuing this week in short term bills. Maybe it's following another rise in long end rates in Japan where the 40 yr JGB yield is now up a large 22 bps in 3 trading days.
Bank Lending
July 2023 Senior Loan Office Survey on Bank Lending Practices. The Fed said:
"Regarding loans to businesses, survey respondents reported, on balance, tighter standards and weaker demand for C&I loans to firms of all sizes over the 2nd quarter."
For medium and large companies, that lending standard percentage went to 50.8% from 46% (outside of Covid, that is the tightest since Jan '09). For small businesses it went to 49.2% from 46.7% (also compares with Jan '09). On the demand side it was a bit less worse for medium/large businesses as the % went to -51.6% from -55.6%. Same for smaller companies, to -47.5% from -53.3%. For CRE, "banks reported tighter standards and weaker demand for all C&I loan categories." That's certainly not surprising…
---
ALERT:
Billionaire mining legend Pierre Lassonde has been buying large blocks of shares in this gold exploration company and believes the stock is set to soar more than 150% in the next 6 months. To find out which company CLICK HERE OR ON THE IMAGE BELOW.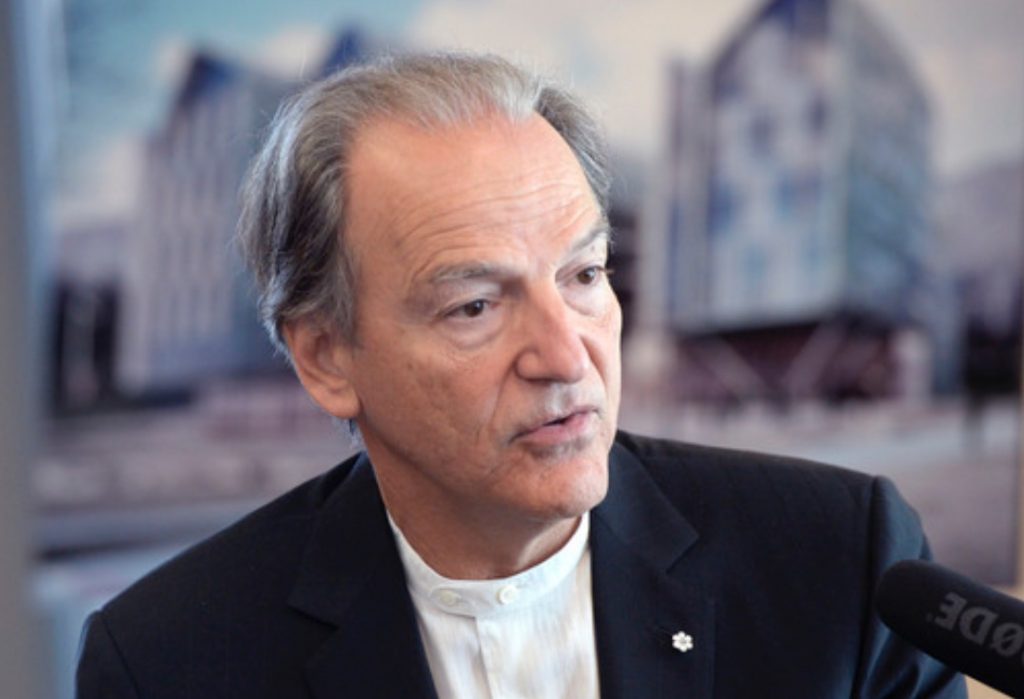 Sponsored
---
With regards to households:
"banks reported that lending standards tightened across all categories of residential real estate (RRE) loans, especially for RRE loans other than GSE eligible. Meanwhile, demand weakened for all RRE loan categories. In addition, banks reported tighter standards and weaker demand for HELOC's. Furthermore, standards tightened for all consumer loan categories, demand weakened for auto and other consumer loans, while it remained basically unchanged for credit card loans."
As for what is to come:
"banks reported expecting to further tighten standards on all loan categories. Banks most frequently cited a less favorable or more uncertain economic outlook and expected deterioration in collateral values and the credit quality of loans as reasons for expecting to tighten lending standards further over the remainder of 2023."
Credit Crunch Picking Up Steam
I don't know about you but this reads to me that the credit crunch from the banking system is picking up steam. While we may get the vaunted soft landing, what happens if we are stuck on the tarmac for a while after (meaning we see little growth for a while as we further absorb the high cost of capital environment which will take time?). 
Let's add some more color to the Apartment List rental data of new apartment leases by looking at what's going on with the rollover of existing ones because that is about half the rental market annually. For that I turn to what a few multi family REITS themselves had to say in their earnings reports…
---
ALERT:
Powerhouse merger caught Rio Tinto's attention and created a huge opportunity in the junior gold & silver space CLICK HERE OR ON THE IMAGE BELOW TO LEARN MORE.

---
EQR:
Firstly, this is what they said on the supply situation and they have many apartments in the coastal areas. "And while new supply is certainly pressuring the sunbelt and in Denver markets, we are seeing moderate levels of supply in most of our major markets. Even in Washington, DC, where we are seeing the highest levels of competitive new supply, is being absorbed at a good rate and the market is performing well."
They still see 5.5% same store revenue growth with "East coast markets continuing to outperform West coast." Boston in particular saw 8% same store revenue growth and DC 6.3%. 
To the above, "We think we're going to continue to renew about 55%-60% of our residents and achieve right around 5-5.5% kind of achieved renewal rate growth, which incorporates a little bit more negotiation." New lease rental growth is running below that.
ELME (a stock we own):
They have most of their apartment buildings in the DC metro area but some in Atlanta and Charlotte and not all Class A. "Effective blended lease rate growth was 3.7% during the quarter for our same store portfolio, comprised of effective new least rate growth of .4% and effective renewal lease rate growth of 6.4%." 
Bottom line, looking at new lease data only tells about half the rental growth story, a lot of that new apartment supply is located in the sunbelt states and don't underestimate the persistent demand for renting in lieu of the most unaffordable housing market (when looking at income to price ratio) since the mid 2000's…
---
This Is Now The Premier Gold Exploration Company In Quebec With Massive Upside Potential For Shareholders click here or on the image below.
---
Trucking Problems
Moving on to other earnings, I didn't mention the impact of Yellow trucking's bankruptcy because we're just going to have to see how easily the demand for truck needs can be absorbed by others. There has been a recent uptick in spot prices but I think that has to do with shipper scrambling for Yellow alternatives. Here is what Heartland Express said last night, "We began seeing a general decline in freight volumes beginning in the 2nd half of 2022, with a continued decline throughout the first quarter of 2023. Freight volumes began leveling out near the end of the first quarter, which followed the strong freight environment for the previous two years. There was no meaningful improvement in general freight demand during the 2nd quarter of 2023." 
Marriott
Marriott reported a good quarter and in the US cited strong growth in urban markets and group travel. Also 'business transient' continues to rebound. They did say within the US and Canada, "Leisure transient revenue rose as well, albeit more slowly, as more travelers from the region chose to visit overseas destinations." That quote was similar to what Alaska Air said in that more are traveling overseas than domestically. 
China and Macau
Highlighting the mixed bag Chinese consumer, Yum China said "Customers are very value cautious, that's for sure. It's not enough if we just focus on promotion. It has to be a combination of promotion, fun and good food." 
On the flip side, Macau continues to recover (we remain bullish on long a few of the names). According to Inside Asian Gaming, July saw a post reopening monthly high in gross gaming revenue. Pointing to a lot of runway left, it was still down 38% from July 2019. 
A lot of things went on overseas. The RBA left interest rates unchanged at 4.10% but the consensus thought they would hike by another 25 bps. While pausing, "Some further tightening of monetary policy may be required to ensure that inflation returns to target in a reasonable time frame, but that will depend upon the data and the evolving assessment of risks." On the surprise pause, the 2 yr Australian yield fell 12 bps overnight, the Aussie$ is down sharply vs the US dollar while the ASX was higher by .5%. 
Europe and Germany
The Eurozone and UK manufacturing PMI's were deeply under at 50 at 42.7 and 45.3 respectively with today's final read. 
Lastly, German unemployment unexpectedly fell in July by 4k people instead of rising by 20k that was expected. That's the first drop since January. Their unemployment rate ticked down by one tenth to 5.6%. So we have a Germany economy that is not growing but their labor market is hanging in there. 
ALSO JUST RELEASED: James Turk – This Is Silver's Short Term Price Target CLICK HERE.
ALSO JUST RELEASED: The Everything Bubble Is Bursting Now It's All About Economic Survival CLICK HERE.
ALSO JUST RELEASED: Michael Oliver Says Gold's Breakout Is Very Real, Despite Volatility CLICK HERE.
To listen to Alasdair Macleod discuss events coming in August that will completely alter the pricing of the gold market CLICK HERE OR ON THE IMAGE BELOW.

© 2023 by King World News®. All Rights Reserved. This material may not be published, broadcast, rewritten, or redistributed.  However, linking directly to the articles is permitted and encouraged.