Today James Turk spoke with King World News about the setup in the gold and silver markets.
July 31 (King World News) – James Turk:  It's very easy to get distracted from the precious metals markets during the dog days of summer, Eric. This year that could be a mistake.
Both gold and silver have been building strong support. They are being accumulated, which is how strong bases form.  
Last week gold tested and held support at $1950, while silver tested and held support above $24.
What's more, the US Dollar Index remains below overhead resistance at 102, which is the third component of the trifecta of market signals I have been following. Each of these three levels have been tested and held. Of course there could be more testing, but maybe not, which brings me to the key point…
---
ALERT:
Legendary investors are buying share of a company very few people know about. To find out which company CLICK HERE OR ON THE IMAGE BELOW.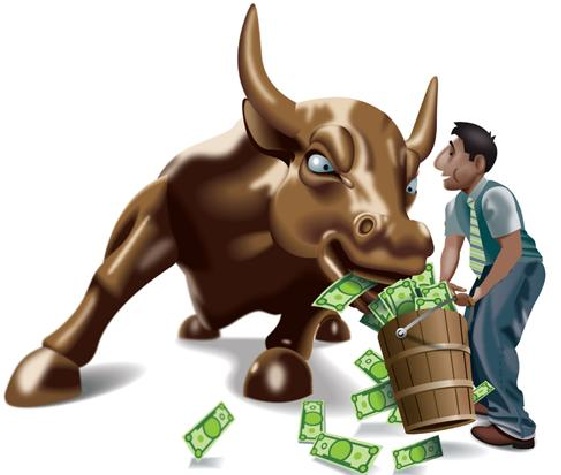 Sponsored
---
Look at this pattern developing on the weekly silver chart. We've been following this chart for over two years now, so KWN readers should be familiar with it, and particularly the bear trap that scared a lot of people.
Reverse Head & Shoulders Pattern On Silver Short-Term Target $28-$30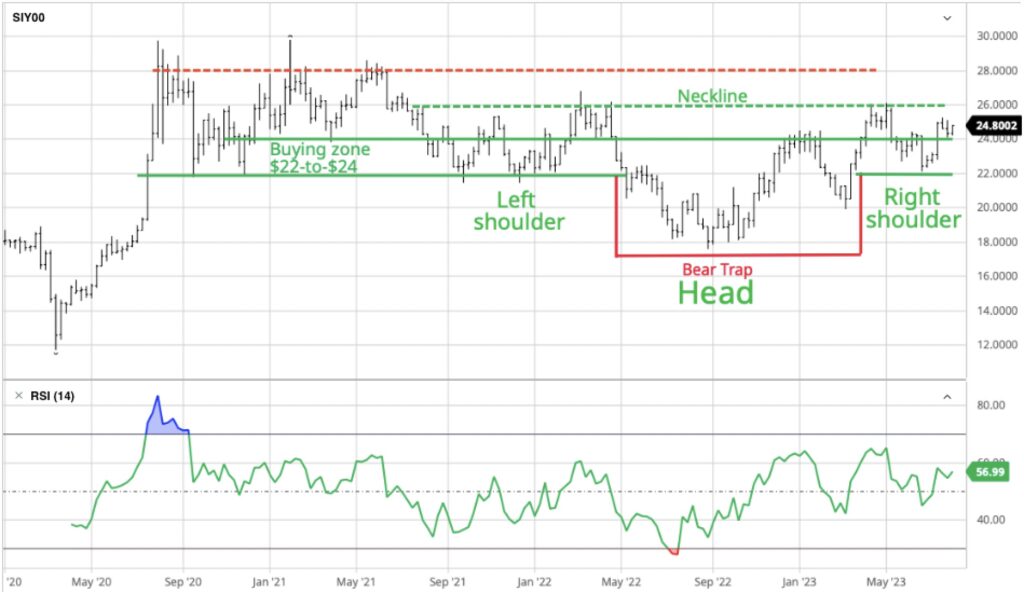 Well, that bear trap now looks like the head of a 'head & shoulders' basing pattern. If this pattern continues to form and silver breaks above the neckline at $26, it could be the launch pad that takes the 'silver rocket' toward $50. 
The key point, Eric, is that it could happen soon. 
Also, you will recall that the big moves in silver to $50 in 1979 and 2010 both started in August, after years of accumulation and frustration waiting for the silver rocket to launch. Time will soon tell whether history is about to repeat.
ALSO JUST RELEASED: The Everything Bubble Is Bursting Now It's All About Economic Survival CLICK HERE.
ALSO JUST RELEASED: Michael Oliver Says Gold's Breakout Is Very Real, Despite Volatility CLICK HERE.
To listen to Alasdair Macleod discuss events coming in August that will completely alter the pricing of the gold market CLICK HERE OR ON THE IMAGE BELOW.

© 2023 by King World News®. All Rights Reserved. This material may not be published, broadcast, rewritten, or redistributed.  However, linking directly to the articles is permitted and encouraged.