As China's economy continues to struggle along with the entire global economy, China's wealthy are desperately smuggling cash out of the mainland.
China's Wealthy Are Smuggling Cash Out Of Mainland
October 12 (King World News) – Gerald Celente:  With their country facing an extended period of economic uncertainty, well-off Chinese are sneaking cash out of the country with the help of people they have never met or even spoken to, using a system known as hawala.
By law, Chinese can only send the equivalent of about $50,000 a year out of the country and have only one chance to take money with them if they emigrate.
However, the rich are worried. China's regulatory whims have churned several industries. Exports have slumped, real estate prices have fallen, global trade networks have unraveled, and president Xi Jinping has called for "common prosperity," which may mean caps on incomes or the redistribution of wealth.
Time to put the money on the road…
---
Listen to the greatest Egon von Greyerz audio interview ever
by CLICKING HERE OR ON THE IMAGE BELOW.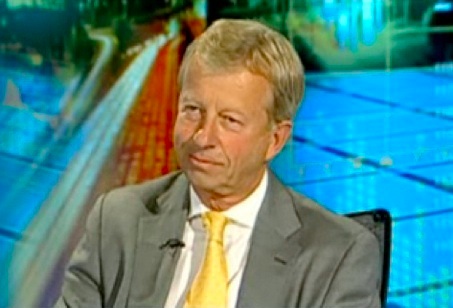 Sponsored
---
The underground cash transfers work because Hong Kong is the only jurisdiction in China that retains free access to global capital markets.
First, a person opens a bank account in Hong Kong. Next, the person transfers the money to be exported into the care of a local "facilitator." 
The facilitator distributes the person's money through a network of contacts, who then make a series of deposits into the person's Hong Kong account. If the person has accounts elsewhere—Shanghai is a popular resting place for Chinese wealth—the money can go to those accounts instead.
In any case, the money has been channeled around the regulatory barriers that prevented the person from making the transfer directly.
If they are lucky, the person will be introduced to a reputable facilitator through his or her asset manager; in some cases, the asset manager or personal banker can become the facilitator. Bankers in China and in Europe told Bloomberg they have facilitated such transfers for preferred clients.
Still, the transfer is a leap of faith that those who receive a share of the funds in transit will continue to move them instead of keep them.
"These agencies have sprouted to meet soaring demand," says Joel Gallo, an adjunct professor of finance at New York University Shanghai. "They act as quasi-banking firms, yet operate without the scrutiny of one and adroitly engage in regulatory arbitrage by standing in a gray zone."
To skirt the agencies, some of the rich may resort to "smurfing:" those who want to ship money abroad enlist the help of people not exhausting their $50,000 annual allotment and pay them a fee to ship money in their stead.
The underground money network's breadth cannot be measured. However, an investigation in China's Gansu province discovered a "remittance agency" with 75.6 billion yuan ready to disperse customers' demand among five separate organizations connected to 8,000 bank accounts spread across more than 20 provinces.
It is "highly likely" that these underground banks hold pools of money in key spots around the world so hawala customers can get their money quickly and in local currency, a report from U.K.'s National Crime Agency said.
Those remittance networks are likely to grow: at the end of 2022, there were about 6.2 million Chinese worth at least $1 million, UBS Group estimated.
TREND FORECAST:
As we have forecast, China's economy has not begun a long-term, broad-based recovery. It was essentially destroyed by Beijing's three year COVID War that destroyed the lives and livelihoods of hundreds of millions across the nation.
Much of the spending is by governments, continuing the country's habit of growing the economy by spending on public construction projects. The weaknesses in housing, lending, consumer spending, and employment have yet to be resolved.
China's economy will show blips of improvement in some sectors but it will be years at the very least before the country can claim an economy firing on all cylinders. As we have greatly detailed in recent Trends Journals, with the global economy slowing down, so too are China's exports which will in turn drag down its GDP.
ALSO JUST RELEASED: A New All-Time High, But This Is Not Good News CLICK HERE
ALSO JUST RELEASED: The Beautiful Gold Reversal And The Most Important Chart CLICK HERE
ALSO JUST RELEASED: It's Getting Really Bad Out There CLICK HERE
ALSO JUST RELEASED: At All Costs Remain Focused On The Big Picture CLICK HERE
ALSO RELEASED: Art Cashin – Markets Ultra Complicated After Attack On Israel, Boockvar Also Weighs In CLICK HERE
ALSO RELEASED: BUCKLE UP: A World Hurtling Toward The Inflationary End-Game CLICK HERE
ALSO RELEASED: This Crisis Today Is Multiples Worse Than What The World Faced In The 1970s CLICK HERE
© 2023 by King World News®. All Rights Reserved. This material may not be published, broadcast, rewritten, or redistributed.  However, linking directly to the articles is permitted and encouraged.