King World News continues to focus on the big picture on the heels of the paper shenanigans in the paper gold and silver markets, but there is another problem and that is people going broke in the United States.
Gold & Copper
October 27 (King World News) – Graddhy out of Sweden:  GOLD is a safe-haven, and COPPER a base metal that does well in good economic conditions ("Dr Copper").
See what happened during the inflationary 70s.
Gold May Radically Outperform Copper As It Did During the Inflationary 1970s (SHADED GREEN AREA)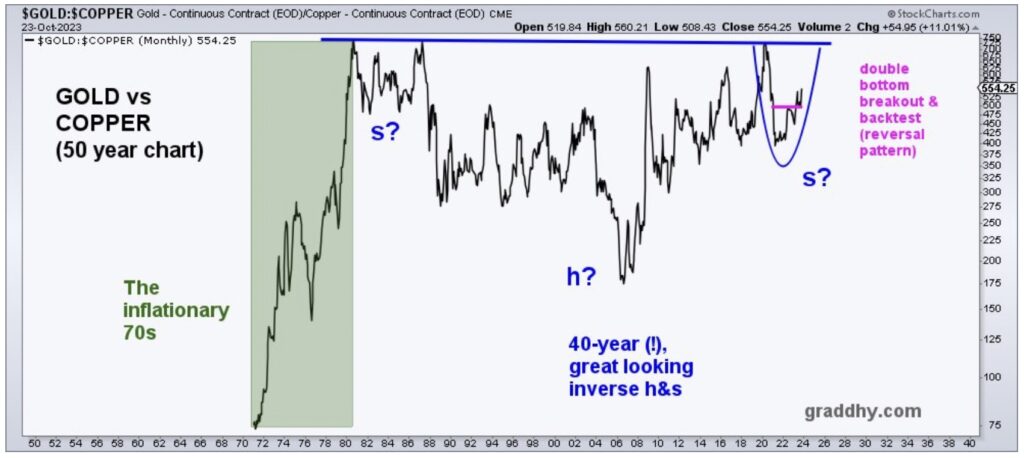 Coming move will dwarf the 1970s.
Chart now has a pink double bottom breakout and new high after backtest…
---
Listen to the greatest Egon von Greyerz audio interview ever
by CLICKING HERE OR ON THE IMAGE BELOW.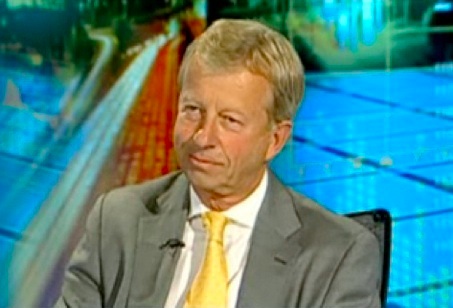 Sponsored
---
Gold
Graddhy out of Sweden:  GOLD – Major reversal looked likely with the blue pattern setup in early Oct, and got it. Many called for much lower, but, one can not trade a resumed bull with a bearish mindset.
Gold is showing great strength chart wise.
Gold Showing Tremendous Strength On Its Chart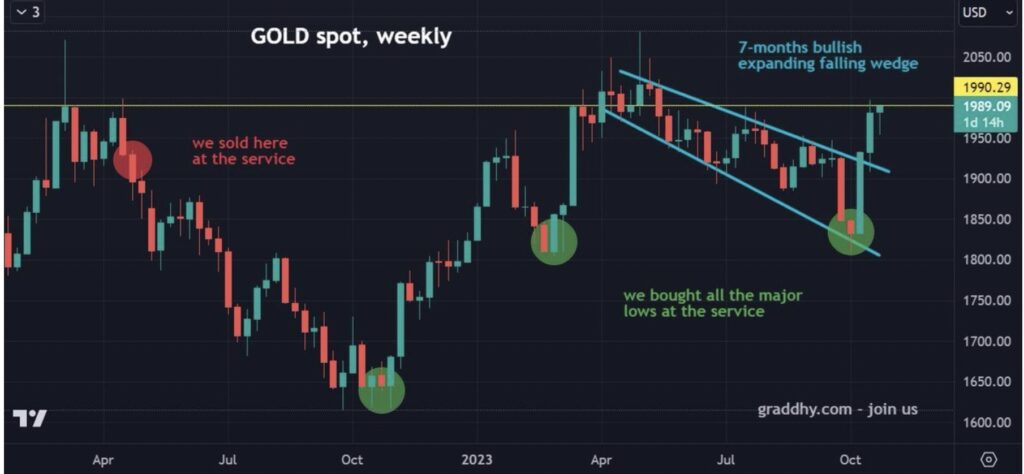 Silver
Graddhy out of Sweden:  SILVER priced in major FIAT currencies are now squeezed in-between blue major 12-year resistance lines and blue MA50 support. They have to make a decision here soon, and odds strongly favour a synced, historical breakout.
Silver On The Cusp Of A Historic Breakout Priced In All (Collapsing) Fiat Global Currencies:
Silver Priced In British Pounds Ready To Soar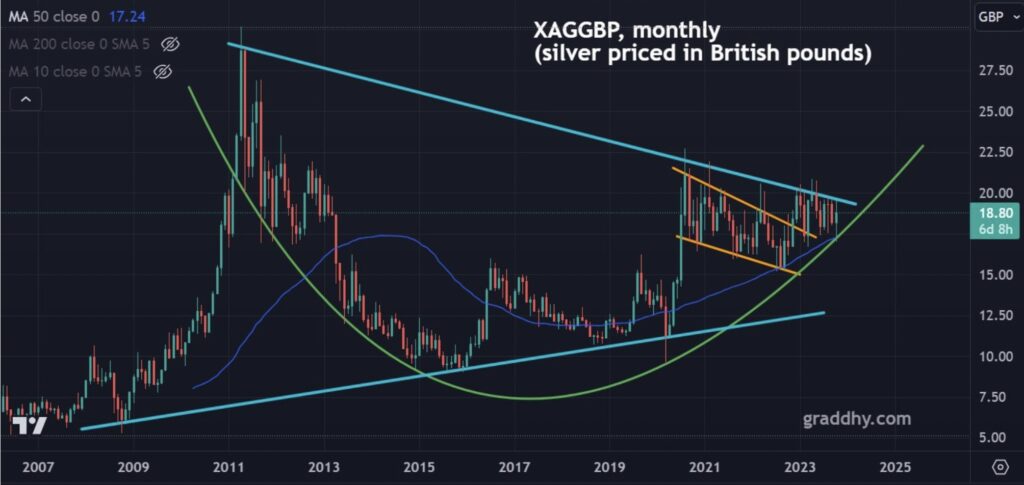 Silver Priced In Canadian Dollars Coiling For Major Breakout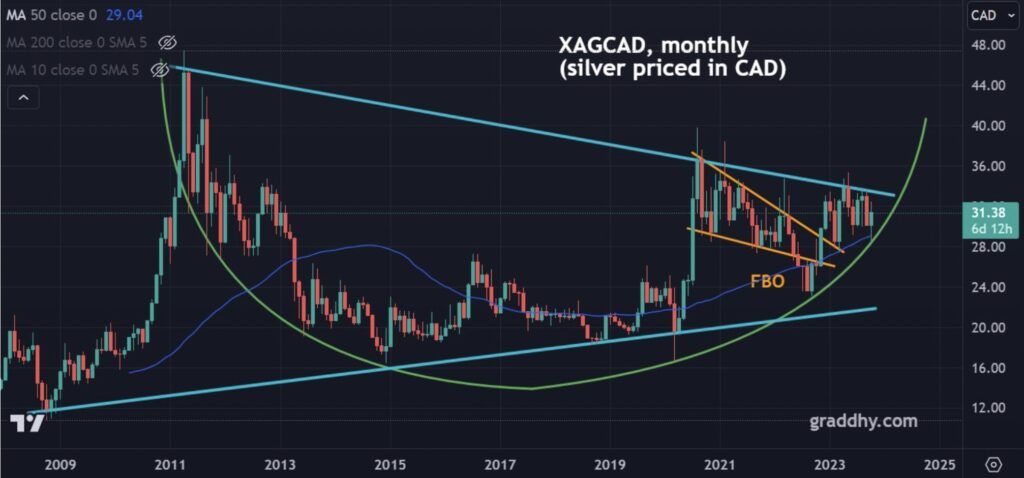 Silver Priced In Australian Dollars Ready To Explode Higher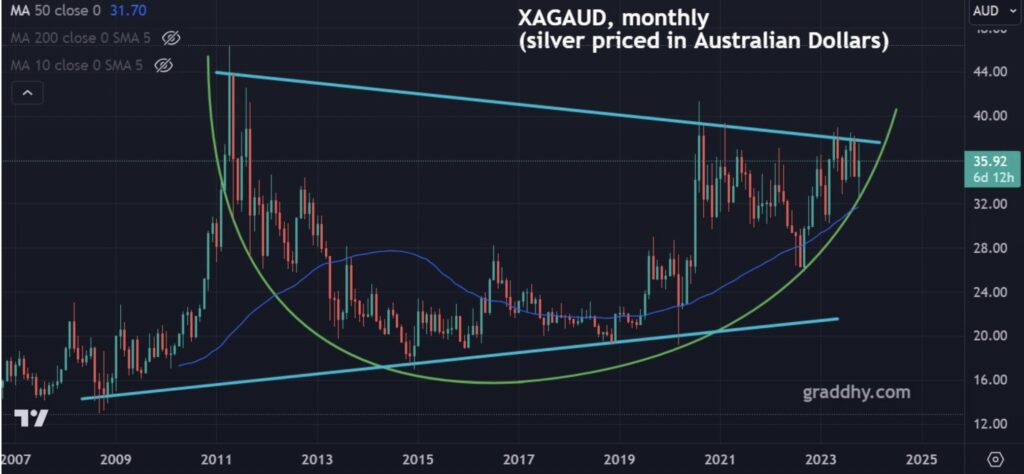 Silver Priced In Euros Also Ready To Launch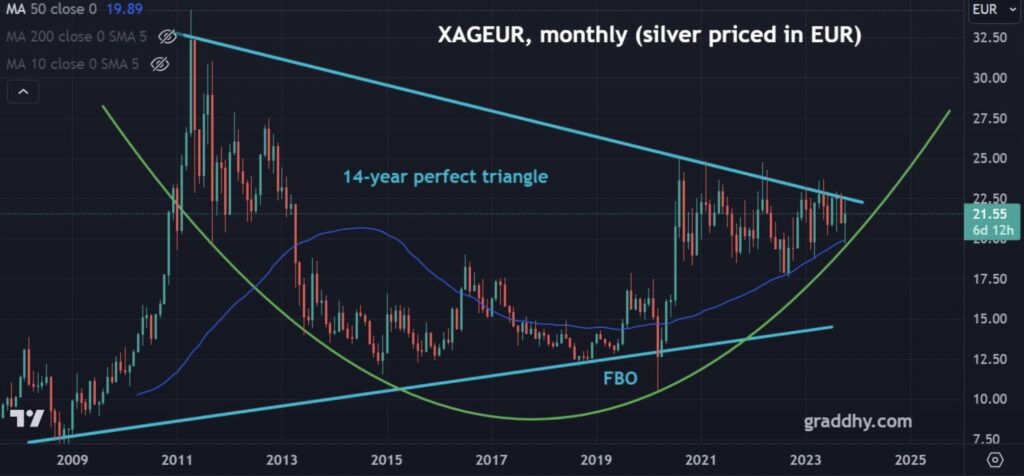 Many People Going Broke In The US
King World News note:  It is also important to note that most people in the United States are drowning at this point. Below is a chart showing that all of the funny money that the government handed out to everyone is long gone, and now the hangover in the aftermath of the explosive inflation is choking them to death.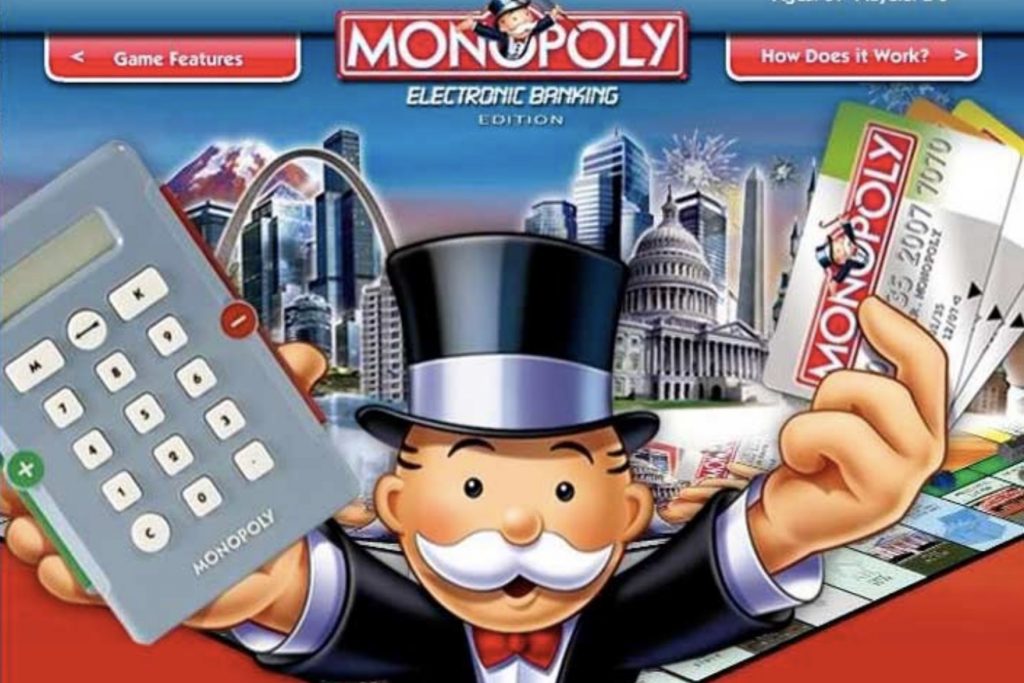 THIS IS WHAT HAPPENS WHEN YOU PRINT A LOT OF MONEY…PEOPLE GO BROKE AS INFLATION SOARS:
The Funny Money Is Long Gone (Personal Savings Near Lowest Level In History As % Of Disposable Income) And Most People Are Drowning Because Of High Inflation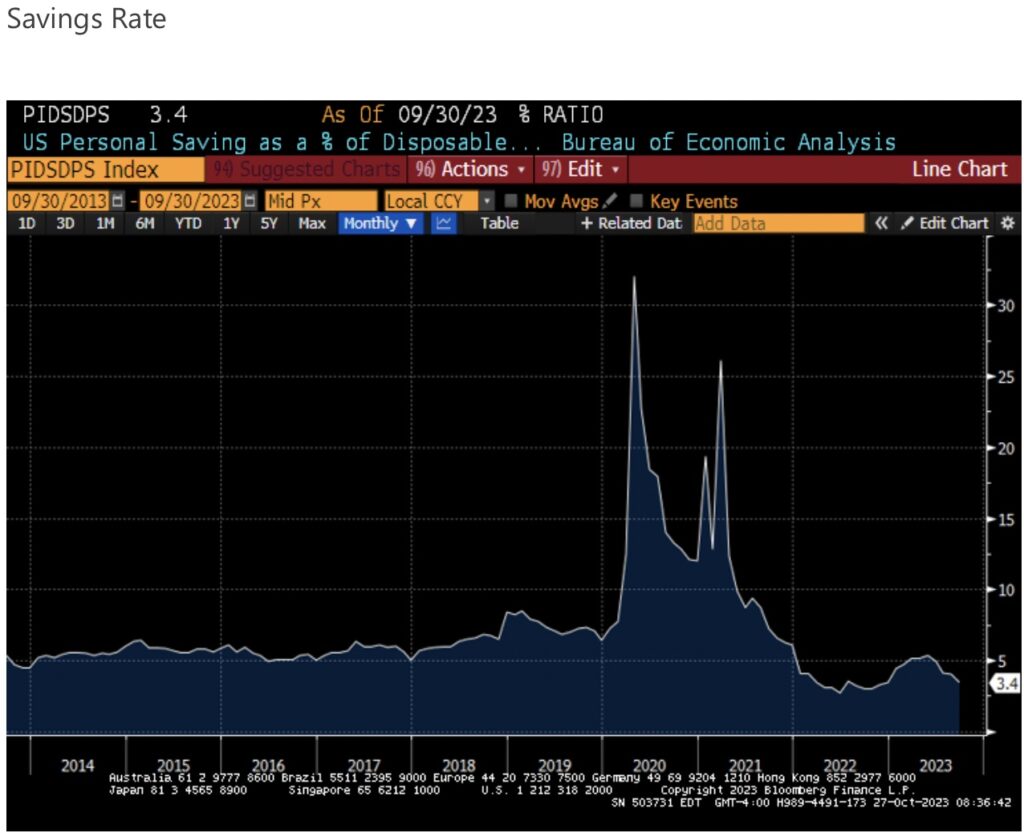 JUST RELEASED! A World In Chaos & Skyrocketing Gold
To listen to Alasdair Macleod's greatest audio interview ever discussing skyrocketing gold and a world in chaos CLICK HERE.

ALSO JUST RELEASED: Art Cashin – "These Are Perilous Times" CLICK HERE
ALSO JUST RELEASED: THIS IS TERRIFYING: Society Not Prepared For Speed Of AI Transition CLICK HERE
ALSO JUST RELEASED: GOLD BULL CATALYST: Situation Is Dire As Worries Mount Over United States CLICK HERE
ALSO JUST RELEASED: DISASTER: Hurtling Toward Another U.S. Government Default CLICK HERE
ALSO RELEASED: SPROTT: China Caused Gold Price Spike But Look At What Is Boosting Silver CLICK HERE
ALSO RELEASED: SentimenTrader: Gold Price May Finally Be Unleashed Higher According To This Indicator CLICK HERE
ALSO RELEASED: Gold May Continue To Surprise, Here Is Gold's Roadmap CLICK HERE
ALSO RELEASED: Another GLOBAL Long Term Rise In Interest Rates CLICK HERE
ALSO RELEASED: BUCKLE UP: Debt, Currency Debasement And War Unleashed CLICK HERE
ALSO RELEASED: Michael Oliver – Gold Price To Explode $600 Higher In 60 Days CLICK HERE
© 2023 by King World News®. All Rights Reserved. This material may not be published, broadcast, rewritten, or redistributed.  However, linking directly to the articles is permitted and encouraged.