As we head into the last week of trading in October, gold may continue to surprise. Here is gold's roadmap.
Gold's Roadmap
October 23 (King World News) – Graddhy out of Sweden:  Note the pink + yellow backtest for Gold priced in world currencies ($XAUWCU), which was an expected major low using cycles analysis.
Means, as expected, parabolic trend line is intact.
Gold's Parabola vs All Collapsing Global Fiat Money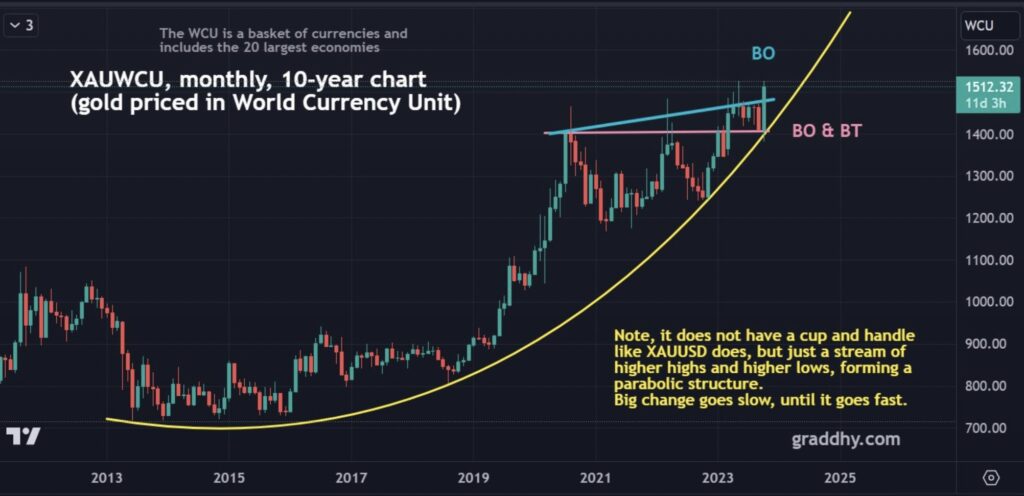 Now it has another very probable breakout in the making, above blue line.
This is a global fiat currencies roadmap vs Gold [all fiat money is collapsing vs Gold].
Gold May Continue To Surprise
Graddhy out of Sweden:  GOLD: As warned – the break below yellow line set off the last drop into an expected final weekly cycle decline, driving sentiment to extreme levels, setting up the big reversal in perfect cycle timing band for a major cycle low. Might reach all-time highs quickly.
Gold May Hit All-Time Highs Quickly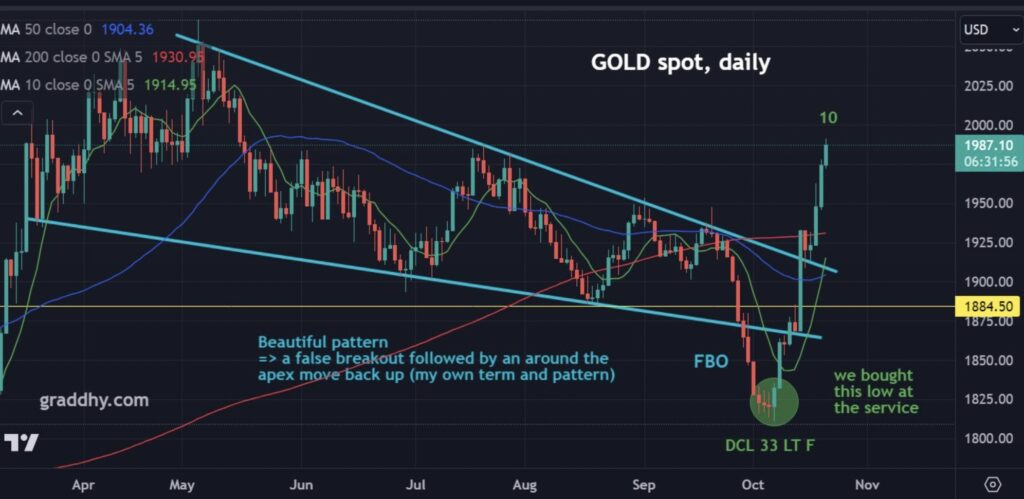 Gold Price Will Explode $600 Higher In 60 Days!
To listen to Michael Oliver's remarkable predictions for the price of gold, silver, mining stocks and other major markets CLICK HERE OR ON THE IMAGE BELOW.

ALSO JUST RELEASED: Another GLOBAL Long Term Rise In Interest Rates CLICK HERE
ALSO JUST RELEASED: BUCKLE UP: Debt, Currency Debasement And War Unleashed CLICK HERE
ALSO JUST RELEASED: Michael Oliver – Gold Price To Explode $600 Higher In 60 Days CLICK HERE
© 2023 by King World News®. All Rights Reserved. This material may not be published, broadcast, rewritten, or redistributed.  However, linking directly to the articles is permitted and encouraged.