US stock valuations have entered dangerous "Death Zone." Plus last time we saw this gold bottomed.
Last Time We Saw This Gold Bottomed
February 27 (King World News) – Garic Moran:  Still no COT report, but collapse in open interest then heavy volume into backwardation today, suggests US money managers are now likely short Gold futures. Last time, they shorted Gold into record central bank Gold demand was last fall bottom…
---
ALERT:
Powerhouse merger caught Rio Tinto's attention and created a huge opportunity in the junior gold & silver space CLICK HERE OR ON THE IMAGE BELOW TO LEARN MORE.

---
Resilient Or About To Fall Off A Cliff?
The Kobeissi Letter:  JUST IN:
*Pending Home Sales crush expectations and rise 8.1% in January.
*Mortgage rates are above 7%, recession fears are spreading and mortgage demand is at 25-year lows.
*Yet, the housing market continues to hold up.
*Is this the most resilient housing market of all time?
*Resilient or are we just staring off a cliff?
This Won't End Well
GammaLab:  Albert Edwards, [Former Global Strategist at Société Générale]: US valuations have ascended above the clouds into the thin and dangerous atmosphere of the 'Death Zone'. (Chart below: S&P PE divided by estimates for long-term EPS growth).
US Stock Valuations Have Entered The Thin And Dangerous "Death Zone"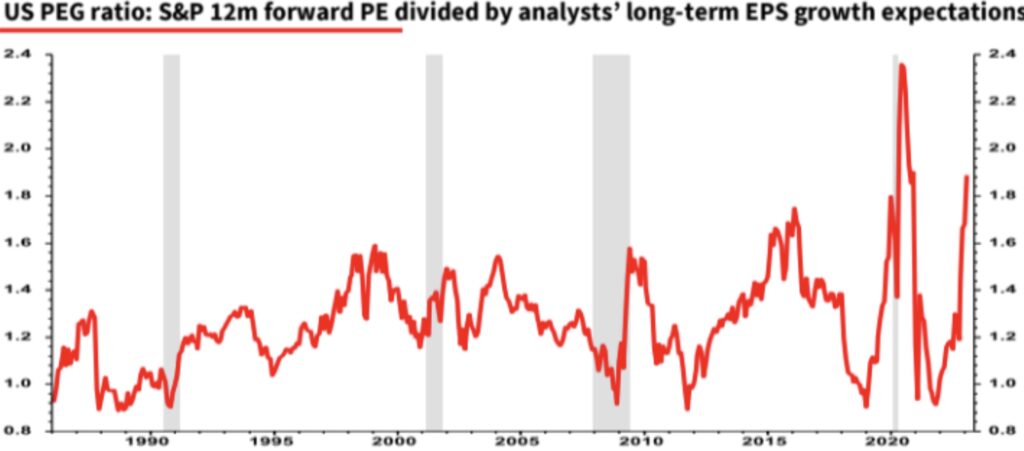 Liftoff
Charlie Bilello:  The 2-Year US Treasury yield has moved up to 4.78%, its highest level since July 2007. A year ago this yield was at 1.54% and two years ago it was at 0.12%.
US 2-Year Treasury Yields Have Skyrocketed From 0.12% 24 Months Ago To 4.78% Today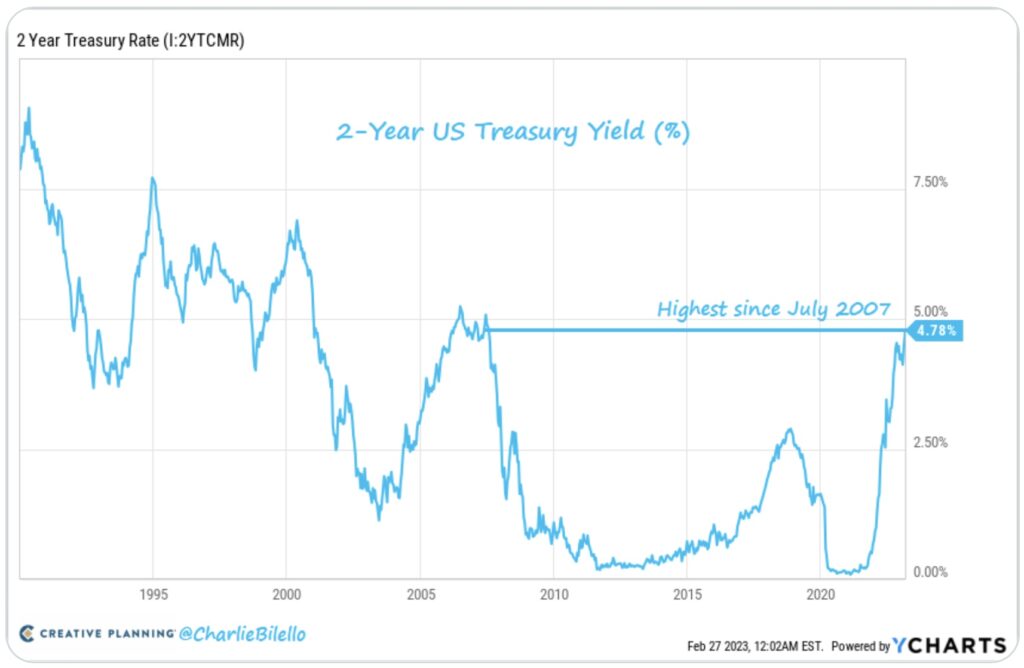 Could Have Said: "Personal saving rate remains at one of the lowest levels in history."
Liz Ann Sanders, Chief Investment Strategist at Charles Schwab:  Personal savings rate continued to climb in January, now up to 4.7%.
Personal Savings Rate Remains At One Of The Lowest Levels In History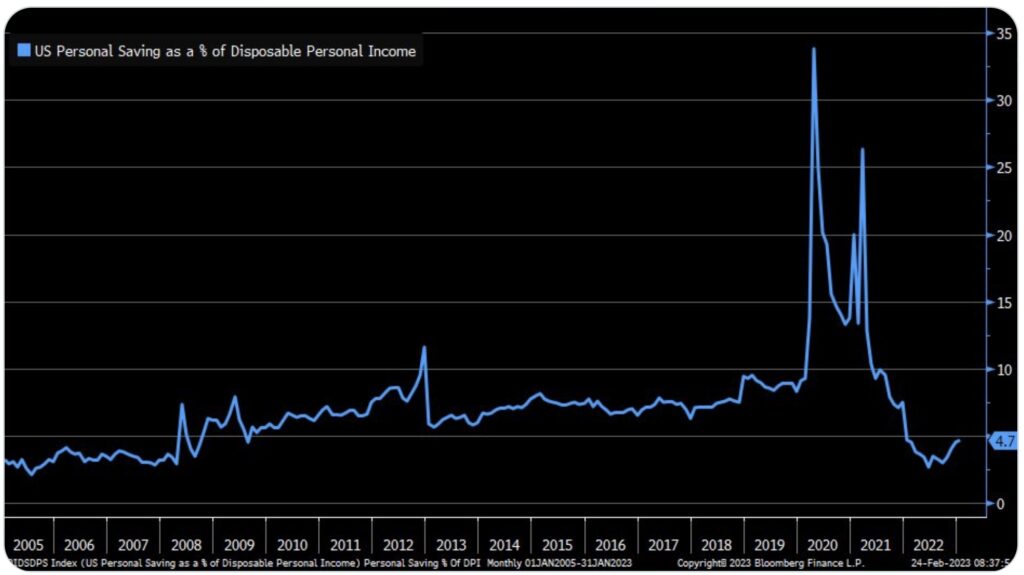 ALSO JUST RELEASED: Greyerz – You Better Have Escape Plans For The Next Global Collapse CLICK HERE.
***To listen to Michael Oliver discuss what to expect for the stock and bond markets as well as the gold, silver and mining share markets CLICK HERE OR ON THE IMAGE BELOW.

© 2023 by King World News®. All Rights Reserved. This material may not be published, broadcast, rewritten, or redistributed.  However, linking directly to the articles is permitted and encouraged.