On the heels of the dollar weakening and gold rallying above the $1,200 level, this is about to trigger a major short squeeze in the gold and silver markets.
US Dollar Breakdown
September 12 (King World News) – The following charts were sent to KWN from top Citi analyst Tom Fitzpatrick:
US Dollar In Danger Of Breaking Down
---
ALERT:
Mining legend Ross Beaty (Chairman Pan American Silver) is investing in a company very few people know about. To find out which company CLICK HERE OR ON THE IMAGE BELOW.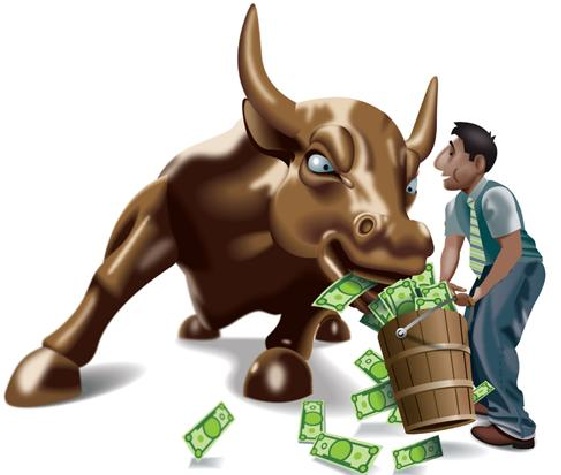 Sponsored
---
Fitzpatrick also sent this chart of the euro:
Euro Set To Surge
Bloomberg US Dollar Index Set To Breakdown?
King World News note:  If the US dollar begins to breakdown that will be the perfect setup for the commercials and bullion banks to squeeze the massive hedge fund and speculative short positions in the gold and silver markets.
Also of importance…
The following email was sent to KWN from one of the co-founders of K92:
K92 just released more drill assays, including multiple wide cuts of very high grade gold from drilling at Kora North.
While it is easy to get excited about holes such as 4.54m at 59.63 g/t AuEq (hole KMDD0098) and 10.70m at 44.59 g/t AuEq (hole KMDD0095), I am equally (more so, in fact) enthused about the quote from John Lewins (K92 CEO) within which he notes that an updated resource estimate (incorporating all of these new holes drilled to date at Kora North) will be completed by K92 in the coming month.
A Rare Combination
This is getting large and the grades are spectacular. This is the rare combination of extremely high grade and huge size potential that all of us invest in this space for, in the first place.
There is a link to the news below.
• Drill Hole KMDD0098 records multiple intersections including 4.54 m at 58.63 g/t Au, 6 g/t Ag and 0.63% Cu (59.63 g/t AuEq) plus 7.70 m at 8.81 g/t Au, 63 g/t Ag and 0.58% Cu (10.49 g/t AuEq)
• Drill Hole KMDD0097 records multiple intersections including 4.15 m at 20.83 g/t Au, 7 g/t Ag and 0.20% Cu (21.21 g/t AuEq) plus 8.25 m at 5.91 g/t Au, 7 g/t Ag and 0.49% Cu (6.76 g/t AuEq)
• Drill Hole KMDD0095 records multiple intersections including 10.70 m at 44.02 g/t Au, 2 g/t Ag and 0.27% Cu (44.59 g/t Au Eq)
• Drill Hole KMDD0092 records multiple intersections including 3.40 m at 23.57 g/t Au, 9 g/t Ag and 0.17% Cu (23.95 g/t Au Eq)
The results from Diamond Drill Cuddies 2 & 3 (DDC2 & DDC3) continue to extend both the K1 and K2 lodes while also further delineating the KL structure and confirming its continuity.
Updated Resource Coming Soon
John Lewins, K92 Chief Executive Officer and Director, states, "The results continue to extend the known extent of both the K1 and K2 vein systems along strike and vertically, increasing our confidence in the continuity of these high grade vein systems. We will shortly commence a further update of the Kora North Resource estimate, incorporating all holes completed since the last resource update as well as the results from the holes currently being drilled. We anticipate that this updated resource estimate will be completed in the coming month." To learn more about K92 Mining (symbol KNT in Canada & KNTNF in the U.S.) CLICK HERE.
To view today's K92 press release CLICK HERE.
***KWN has now released the fascinating audio interview with Dr. Stephen Leeb and you can listen to it by CLICKING HERE OR ON THE IMAGE BELOW.
ALSO JUST RELEASED:  Celente – This Is About To Unleash Global Economic Turmoil Plus A Note On Silver CLICK HERE TO READ.
© 2018 by King World News®. All Rights Reserved. This material may not be published, broadcast, rewritten, or redistributed.  However, linking directly to the articles is permitted and encouraged.