As we head into the Thanksgiving Holiday, look at who just said buy gold and sell short stocks.
Recession Highly Probable
Otavio Costa & Kevin Smith at Crescat Capital:  The percentage of inversions in the US Treasury yield curve just breached the critical 70% level last week. As Tavi Costa's research at Crescat shows, every breach of this threshold in the history of the data back to 1970 has led to a near-term recession…
---
ALERT:
Legendary investors are buying share of a company very few people know about. To find out which company CLICK HERE OR ON THE IMAGE BELOW.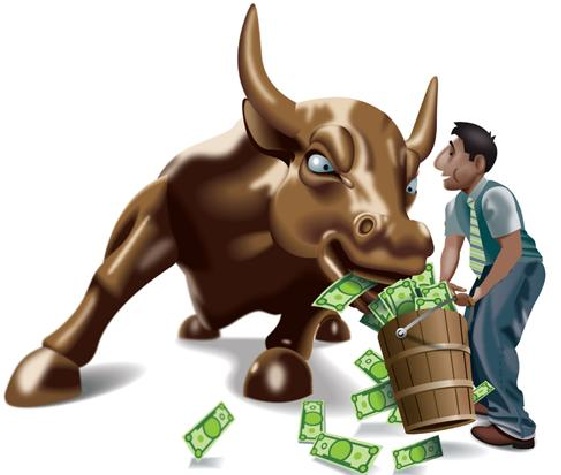 Sponsored
---
Buy Gold/Sell Short Stocks
Furthermore, Mr. Costa's work has identified what was a highly profitable macro trade over the next two years following the triggering of this indicator. The macro trade was simply to buy gold and sell short the S&P 500 Index. In the 24 months after all seven prior instances of the signal, equal dollars invested on each side of this trade returned an average of 72% before dividends.
What is even more interesting is to look at how it performed in the two economic environments that are most comparable to the one we observe today. As we have discussed in prior letters, Crescat believes that the current macro climate most closely resembles the ones that preceded both the 1973-74 stagflationary recession and the early 2000's tech bust. Using these two periods as analogs, buying the traditional central bank reserve metal and selling short the most popular US equity benchmark averaged an even more impressive 147% over the next two years excluding dividends.
VIX Reveals Eerie Investor Complacency
As Tavi's indicator shows, we are very likely headed into a recession. Note how the CBOE Volatility Index has spiked much higher than where it stands today in all prior four recessions in the history of the VIX. Each recessionary spike corresponded with substantial broad equity market downside.
Broad Stock Market Outside of Scarce Commodities is Highly Vulnerable
As we have shown in prior letters, valuations are still higher than the peak of the tech bubble for the popular megacap tech stocks. The S&P 500 is down only 15.6% year to date. The year started with the highest fundamental valuations for US stocks in history. With the Fed still in tightening mode, there is substantial downside risk for the broad US stock market ahead. We have had what we believe is another mere bear market rally since early October. Meanwhile, a major and likely contagious crypto fraud and bankruptcy reminiscent of Enron and Madoff was just unveiled with the blowup of the FTX Cryptocurrency Exchange last week.
ALSO JUST RELEASED: China Lockdown Revolt, Plus Gold And The Economy CLICK HERE.
ALSO JUST RELEASED: Everything Is Packed: Hotels, Stores, Restaurants, Airports. How Is This Possible? CLICK HERE.
ALSO JUST RELEASED: BUCKLE UP: Last Time This Happened Silver Skyrocketed $30 CLICK HERE.
ALSO JUST RELEASED: HI-HO SILVER: Staggering 194 Million Ounce Silver Deficit For 2022, Plus Gold And More CLICK HERE.
ALSO JUST RELEASED: FTX Implodes As A Series Of Bullish Catalysts Are Emerging For Gold CLICK HERE.
ALSO JUST RELEASED: A Chinese Reserve Currency And Gold, Continued Massive Inflation And The End Of Cheap Money CLICK HERE.
To listen to the man who helps to oversee $140 billion globally discuss stock market crashes and inflation as well as what he is doing with his own money right now  CLICK HERE OR ON THE IMAGE BELOW.
To listen to Alasdair Macleod discuss the BIS officially closing down its gold swaps and much more CLICK HERE OR ON THE IMAGE BELOW.
© 2022 by King World News®. All Rights Reserved. This material may not be published, broadcast, rewritten, or redistributed.  However, linking directly to the articles is permitted and encouraged.