As we continue trading in the back half of 2020, gold bears have been surprised, this is approaching 2008-2009 collapse levels, plus US dollar troubles.
US Dollar Troubles
July 16 (King World News) – Top Citi analyst Tom Fitzpatrick:  The USD-index pattern and break is very reminiscent of that seen leading into the break lower on 28th may.
GOLD BULL CATALYST: US Dollar Index Headed To 93
Top Citi analyst Tom Fitzpatrick continues:  A move back towards the year's low posted in March at 94.65 looks likely with a possible extension (measured move) towards 93.10…
---
ALERT:
Legendary investors are buying share of a company very few people know about. To find out which company CLICK HERE OR ON THE IMAGE BELOW.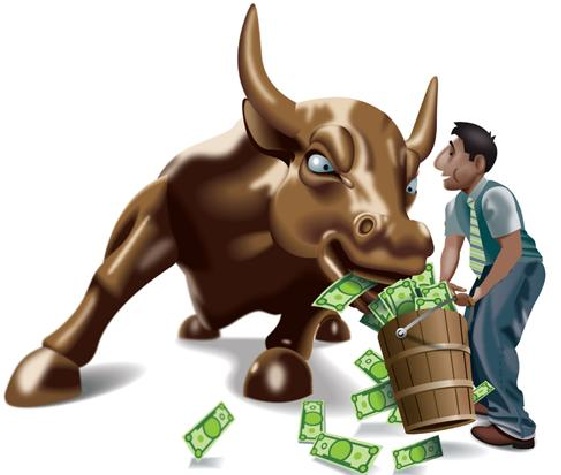 Sponsored
---
Nothing To See Here
Liz Ann Sonders, Chief Investment Strategist at Charles Schwab:  Bankruptcies continuing to spike (this should NOT be your stocks-to-buy list)
APPROACHING 2008-2009 COLLAPSE LEVELS:
US Corporate Bankruptcies Are Skyrocketing
Gold & Silver
Graddhy out of Sweden:  Gold is wedged between $1800-1830 and silver $19-19.75. As said, we have a good chance for a final IC (Intermediate Cycle) push higher, but we need it to start sooner rather than later, if so. (See below).
GOLD BEARS HAVE BEEN SURPRISED…
…As Gold Continues To Trade Above $1,800
Silver Also Holding Above Recent Breakout
Another Record, This Is Skyrocketing, Got Wood?
***Also Released: Another All-Time Record, Look At What Has Been Skyrocketing! Plus Got Wood? CLICK HERE.
***To listen to the powerful KWN audio interview with Egon von Greyerz discussing the coming global collapse and the breakouts in the gold and silver markets click here or on the image below.
© 2020 by King World News®. All Rights Reserved. This material may not be published, broadcast, rewritten, or redistributed.  However, linking directly to the articles is permitted and encouraged.