What is happening with gold demand in Russia and China is astounding. This should translate into a wild 2023 for gold and the currency markets.
Gold Demand Has Skyrocketed
February 15 (King World News) – Gerald Celente:  Demand for gold bars and coins in Russia last year shot up 400 percent, a greater increase than in any other country, after it invaded Ukraine and Western sanctions battered Russia's economy.
Russia produces 10 percent of the world's gold but Russians have been deterred from investing in it, thanks to a 20-percent tax on gold purchases.
Russians usually collect dollars and euros to hedge against their country's bumpy economy. 
Then, when Russia invaded Ukraine, President Vladimir Putin banned sales of foreign currency at the same time he canceled the tax on gold…
---
ALERT:
Billionaire mining legend Pierre Lassonde has been buying large blocks of shares in this gold exploration company and believes the stock is set to soar more than 150% in the next 6 months. To find out which company CLICK HERE OR ON THE IMAGE BELOW.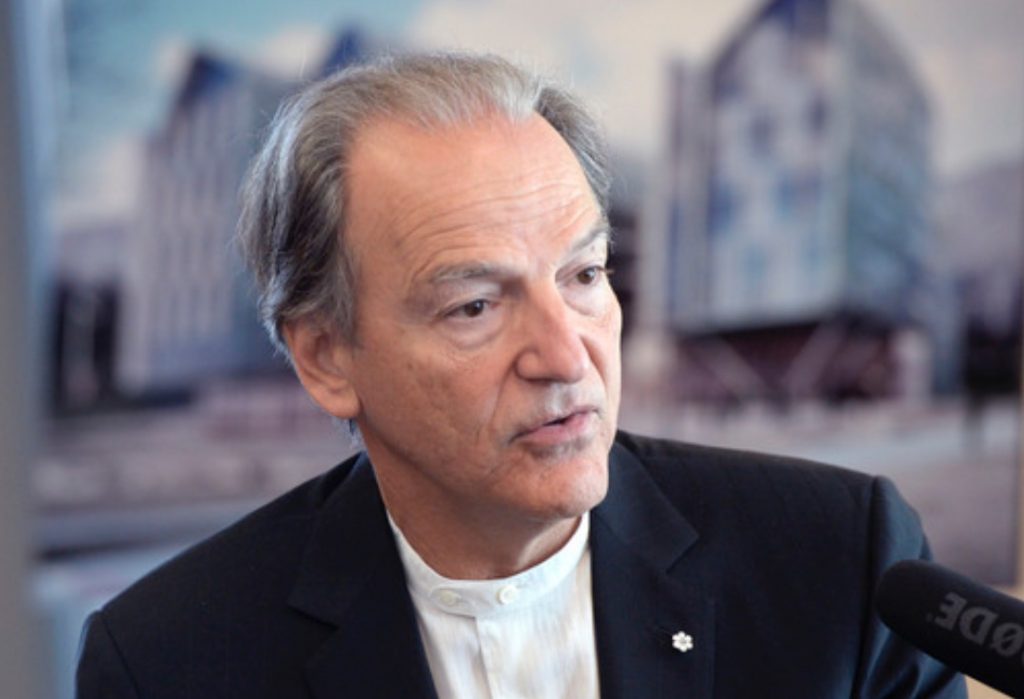 Sponsored
---
"Euros and dollars are in short supply so the popularity of gold has surged," Vitaly Nesis, CEO of Polymetals, a gold mining firm, told the Financial Times.
"As long as we experience geopolitical instability, demand for gold may be significant," he added.
The dollar is "volatile," finance minister Anton Siluanov told his compatriots, with gold "a great alternative amid an unstable geopolitical situation."
Last year, gold's price shot up 18 percent, due chiefly to large purchases by central banks looking to diversify away from the dollar. 
Russia's central bank was a key buyer, stockpiling gold ahead of its attack on Ukraine in anticipation of the financial turmoil that followed.
That surge drove gold's price up almost 20 percent from November 2022 through last month alone, the Financial Times reported.
Despite Russians' newfound zest for gold, they made up only 2 percent of the market last year.
China accounts for 19 percent of the world's gold investors, with Germany and India following.
To raise cash, Russia exported 63 percent more gold to China last year than in 2021, boosting the value of shipments by an additional 150 million dollars worth, Chinese customs data revealed.
TRENDPOST:
Private gun ownership was rising in Russia before the Ukraine war. Since the war began, whether true or false, it has been reported that as many as 200,000 skilled technical workers left the country; more than another 100,000 are estimated to have fled as the Kremlin issued orders drafting 300,000 men to fight in Ukraine.
With Russians' newfound zest for gold, the country is adopting Gerald Celente's 3 G's: guns, gold, and a getaway plan.
TREND FORECAST:
As we said in our recent article cited above, we remain bullish on gold. When the U.S. Federal Reserve stops raising interest rates and the U.S. dollar declines, gold prices will sharply rise. 
Indeed, the central banksters are buying gold because they know the inside story of how treacherous the artificially propped-up economies will be affected when the equity market bubble pops.
Also, there is not one mention in the mainstream business media that the higher the central banks raise interest rates, the more governments and businesses will have to pay on their huge debt load… which will become unsustainable.
ALSO JUST RELEASED: More Fed Rate Hikes Coming, Plus Here Is A Look At Inflation And Car Prices CLICK HERE.
ALSO JUST RELEASED: Look At This Inflation, Plus Expect Higher Rates CLICK HERE.
ALSO JUST RELEASED: SPROTT: The Bull Market Nobody Is Watching In Its Early Stages CLICK HERE.
ALSO JUST RELEASED: LOOK AT THIS: The Big Lie About Gold And The US Dollar CLICK HERE.
ALSO RELEASED: Greyerz – There Is A Financial Nuclear Event On The Horizon CLICK HERE.
ALSO RELEASED: THE END OF FIAT CURRENCIES: We Are Going Into A Post-Fiat Currency World CLICK HERE.
ALSO RELEASED: A Monster Rally In Gold And Oil May Be Directly In Front Of Us CLICK HERE.
To listen to James Turk discuss the post-fiat currency world CLICK HERE OR ON THE IMAGE BELOW.

To listen to Alasdair Macleod discuss the big surprise for the gold and oil markets as well as what other surprises are in front of us CLICK HERE OR ON THE IMAGE BELOW.

© 2023 by King World News®. All Rights Reserved. This material may not be published, broadcast, rewritten, or redistributed.  However, linking directly to the articles is permitted and encouraged.