The last time this happened the price of silver skyrocketed $30.
Silver
November 22 (King World News) – Luke Gromen:  How can society shift to a greater degree of electrification with silver anywhere near current prices?
95 Weeks Of COMEX Silver Drawdowns…Again. Last Time This Happened It Led To A $30 Skyrocket In The Price Of Silver!
Mining Stocks
Otavio Costa:  Valuations for mining stocks are a steal. Wouldn't surprise me if these stocks lead the market in the next 12 months.
Valuations For Mining Stocks Are A Steal
---
Billionaire Eric Sprott is a big investor in this remarkable silver company click here or on the image below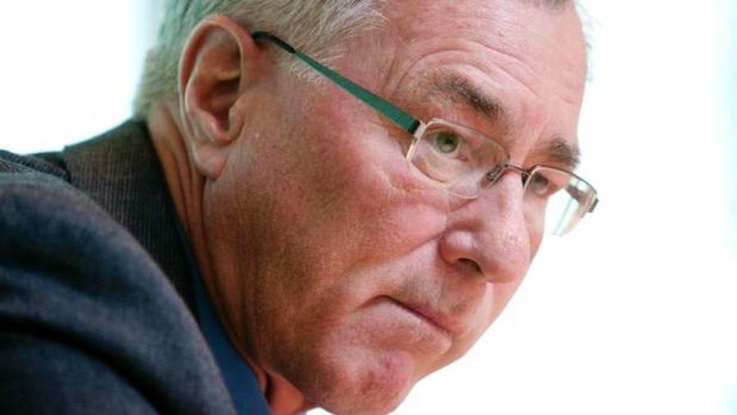 ---
This Won't End Well
Peter Boockvar:  Curve inversion of course is the talk of the town as it continues to intensify and for some reason it's confusing some people but it shouldn't. With the Fed wanting to take the fed funds rate to 4.5-5% in Q1, assuming a few more after December, from just zero one yr prior I will again refer to this situation as rate shock therapy that a very credit, interest rate sensitive economy just can't handle well. With a savings rate of just 3.1%, a 14 yr low, you can even say we're also credit card dependent and with the last data point I have on this, the average credit card rate is now up to 18.4% as of August 31st.
Credit Card Interest Rates Hit 18.43%!
US Savings Rate Has Collapsed Far Below Pre-COVID Levels
Just As Shocking
Just as shocking as a 7% mortgage rate for many. And to my point this morning, just because we haven't seen a more notable economic slowdown yet doesn't mean there has been any change in the destination towards one.
As for the demand for this auction, we know we still have the issue of faltering foreign central bank demand, the essential selling by the Fed, the lack of bank buying and the expected massive supply coming next year as the US budget deficit blows out again as tax receipts falter in a slowing economy.
Economic Slowdown
An economic slowdown in response to higher interest rates is not one event, it is a progression of events that take time to play out. The most immediate impact is always on the two biggest sectors directly impacted, like housing and autos but it takes time to metastasize to other parts of the economy. Much depends on how sensitive one is to the rising cost of capital and the extent they have floating vs fixed borrowing needs. In case you didn't see the article in yesterday's WSJ titled "Higher Rates Squeeze Small Businesses," I'm going to highlight and quote parts of it here to reflect my point.
Broadly speaking, "Forty-six percent of small business owners said higher interest rates are affecting their business, according to a November survey of roughly 600 small businesses for the WSJ by Vistage Worldwide…Another 25% of those surveyed said rising rates hadn't yet had an effect, but anticipated they would."
For V8 Speed and Resto Shop, which restores and upgrades "muscle cars",  "This fall, with interest rates rising, it began requiring prepayments on orders exceeding $2,000, to reduce financing costs incurred when it pays vendors upfront but doesn't collect money from customers until the part is installed."…
---
Look At Who Is A Big Investor In This Soon-To-Be Self Funding Gold Exploration Company! To learn more click here or on the image below.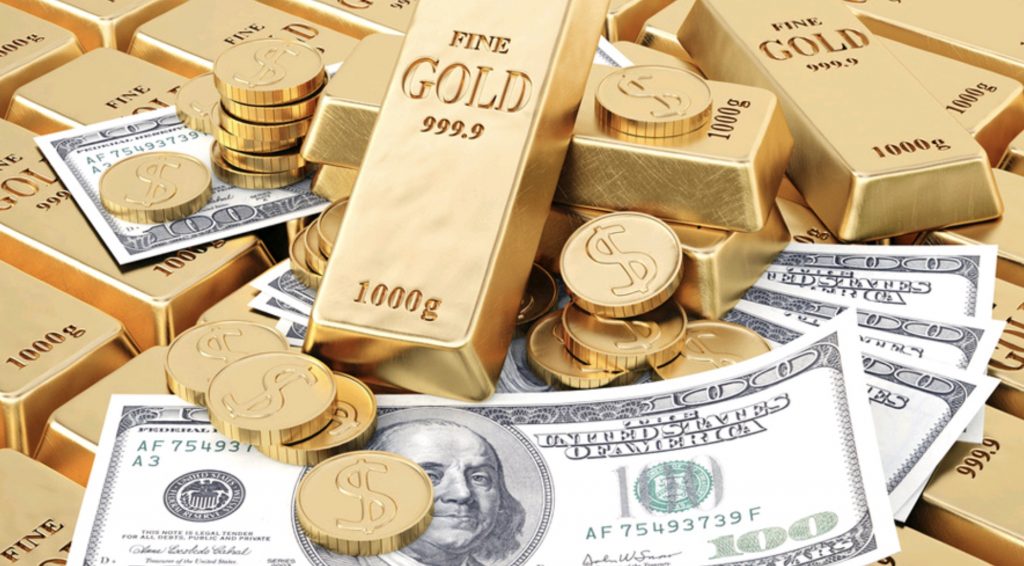 ---
Death By A Thousand Cuts
"David Gill, chief executive of Cold Freight Services, a provider of dry ice and refrigerated courier services in Austell, GA, has seen the interest rate on his company's business credit card jump to 20.99% from 17.24% in April. "We use credit cards for everything," including fuel, hotels, supplies and other expenses, said Mr. Gill, who has about 40 employees. "We are kind of hostage to the rate."
"Rising interest rates have already hurt sales at Brooklyn SolarWorks, a designer and builder of roof top solar systems. About one-third of residential customers finance their solar systems, which typically cost $30,000 to $70,000. Financing options that let buyers buy down their interest rate to .99% or 1.99% have largely disappeared, said T.R. Ludwig, CEO of the Brooklyn, NY company, which has 73 employees."
"At Reverence, a fine-dining restaurant in the Harlem neighborhood of NY, higher interest rates have pushed monthly debt service costs $2,000 higher, bringing them to $5,000. 'For a business like mine, that $2,000 is my paycheck,' said chef Russell Jackson, who owns the 3 yr old restaurant with is wife Lora."
Lastly, "Christopher Kline said he has reduced hours by 25% for most employees at Eric & Christopher, a Perkasie, PA maker of silk-screened pillows and totes, after large retailers with too much inventory cut back on new purchases…The owner is delaying investments that could open up new markets. Borrowing to finance those expenditures has become too costly, he said, now that the rate on the company's line of credit has increased to 6.5% from 3.75% in March."
As many debate soft landing vs hard landing, bear market vs bull market, I'm becoming most worried about a death by a thousand cuts economy and stock market.
ALSO JUST RELEASED: HI-HO SILVER: Staggering 194 Million Ounce Silver Deficit For 2022, Plus Gold And More CLICK HERE.
ALSO JUST RELEASED: FTX Implodes As A Series Of Bullish Catalysts Are Emerging For Gold CLICK HERE.
ALSO JUST RELEASED: A Chinese Reserve Currency And Gold, Continued Massive Inflation And The End Of Cheap Money CLICK HERE.
To listen to the man who helps to oversee $140 billion globally discuss stock market crashes and inflation as well as what he is doing with his own money right now  CLICK HERE OR ON THE IMAGE BELOW.
To listen to Alasdair Macleod discuss the BIS officially closing down its gold swaps and much more CLICK HERE OR ON THE IMAGE BELOW.
© 2022 by King World News®. All Rights Reserved. This material may not be published, broadcast, rewritten, or redistributed.  However, linking directly to the articles is permitted and encouraged.