With the gold market getting hit along with stocks and crude oil, many are wondering if we are about to see contagion take hold.
Worries About Contagion Spreading
August 13 (King World News) – Here is a portion of what Peter Boockvar wrote today as the world awaits the next round of monetary madness:  Understanding what is going on in Turkey (Lira down another 7% but way off the lows) is certainly a lot easier than figuring out how much it (and if it) spreads and infects others…
---
ALERT:
Mining legend Ross Beaty (Chairman Pan American Silver) is investing in a company very few people know about. To find out which company CLICK HERE OR ON THE IMAGE BELOW.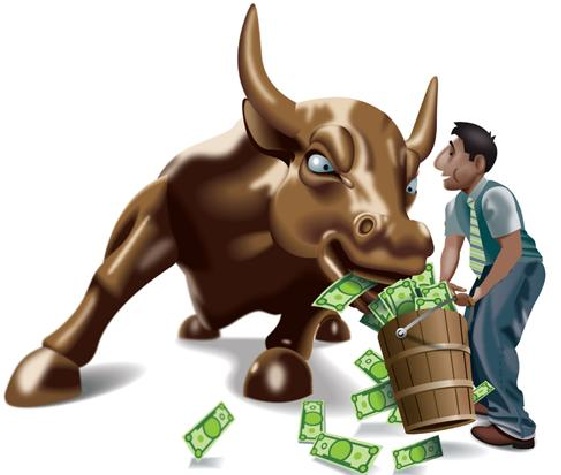 Sponsored
---
Selling off the markets of those countries with high current account deficits is the natural response but how banks that are highly exposed respond will be something to watch. The Euro STOXX bank stock index is down another 2.2% after Friday's 3.2% selloff. Italian banks are some of the worst performers with UniCredit down by 3.3%. The Spanish bank BBVA is lower by 4%. BNP, the other bank mentioned by the FT on Friday, is lower by 1%.
'Whatever It Takes'
Unfortunately, so many years after the 'Whatever it takes' in Europe, Italy, Spain and Portugal are not considered safe havens as their bonds are selling off and the only safe ones in the region remain Germany, France, the UK, Netherlands and Switzerland. Greece has already termed out their debt to such an extent that yields there are only up a few bps. The new Italian government in particular is already out defending themselves. The Deputy PM Di Maio said:
"I don't see a real risk that this government will be attacked, it's more a wish of the opposition…This is not the summer of 2011 and Berlusconi isn't at Palazzo Chigi."
The Italian 2 yr yield is up 8 bps to a 2 month high at 1.24%. It was at -.27 just 3 months ago. The Italian 10 yr yield is back above 3.0% and its spread to German bunds at 274 bps is approaching the late May panic of 290 bps.
The market is still waiting for rate hikes from the Turkish central bank but the political pressure for them not to is so extreme. On the other hand, the Turkish Finance Minister said they will not resort to capital controls, thankfully, which would be a disaster policy. We await the involvement of the IMF.
The US dollar continues to strengthen but pretty much solely against EM today which is creating its own self fulfilling prophecy. It rallies, causing more EM pain but the EM pain results in more dollar strength, leading to more EM pain. The dollar is little changed vs the pound and Swissie, up slightly vs the euro and down vs the yen. It is up again against the yuan.
In the US, in case you missed this on Friday, Redfin, the residential real estate brokerage firm, fell 22%. On the conference call the CEO said this:
"For the first time in years, we are getting reports from managers of some markets that homebuyer demand is waning, especially in some of Redfin's largest markets."
He specifically cited Seattle, Portland and San Jose but also said:
"The trend is continuing in July and reports are now coming in from Washington, DC, Boston, Virginia and parts of Chicago as well that the homes there are getting harder to sell."
We know the reasons and it's been stated on these pages for months.
ALSO JUST RELEASED: GOLD UPDATE: Special Gold Report Shared Exclusively With KWN's Global Readers CLICK HERE TO READ.
© 2018 by King World News®. All Rights Reserved. This material may not be published, broadcast, rewritten, or redistributed.  However, linking directly to the articles is permitted and encouraged.