As gold and silver consolidate recent gains, this is how broke people are in the United States, plus a look at housing.
LATE LOAN PAYMENTS ON THE RISE
July 20 (King World News) – Gerald Celente:  Many Americans' credit scores rose as the COVID War set in and people paid down debt when there were fewer options for spending.
Now, even among consumers whose credit scores rose during the COVID era, loan delinquency rates are rising.
In this year's first quarter, the rate of late payments on loans and credit cards taken out in mid-2021 is close to the pre-COVID rate among borrowers with credit scores 25 points lower, an analysis by the Transunion credit reporting service found.
For vehicle loans, the rates were comparable to those for earlier borrowers with scores 10 points lower.
Household budgets have been steadily stretched over the past 18 months as prices and interest rates have both risen while wage increases have not kept up.
Many credit cards are charging higher interest rates and more card users are carrying balances from month to month instead of paying them off, even using cards to buy necessities.
Credit scores were "artificially inflated" during the COVID War, Brendan Coughlin, Citizens Financial Group's chief of consumer banking.
Households received thousands of dollars in federal subsidies and people had fewer chances to spend. More people used the money to get ahead of their debts.
"During a normal economy, you would have seen a few more folks tip over," he added…
---
This Company Has A Massive High-Grade Gold Project In Canada And Billionaire Eric Sprott Has A Huge Position! To Learn Which Company Click Here Or On The Image Below.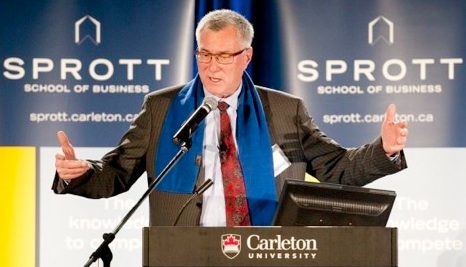 ---
TREND FORECAST:
As we wrote in "More Americans Unable To Pay Off Credit Card Balances", with the government pouring some $8 trillion into consumer's pockets as they fought the COVID War, the nation went on a spending spree buying stuff; then when lockdowns were lifted, consumers kept buying as though the fake money flow would continue, while also adding services and experiences—travel, dining out, yoga classes, concerts, and so on—to their shopping lists.
It was the wrong decision.
With corporate and government debt also at record levels, the global economic slowdown will cost the economy jobs and send millions of households into arrears or bankruptcy, especially if the U.S. or global economy falls into a recession.
As banks have with mortgages, card issuers will become much more selective and demanding in determining who qualifies as a cardholder. Many cardholders will be denied requests for limit increases, find their credit limits reduced, or see their cards canceled.
HOME MORTGAGE RATE TOPS 7 PERCENT
After sliding for the past eight months, U.S. mortgage rates climbed back above 7 percent last week, Bloomberg reported.
Nationally, the average rate on the 30-year, fixed-rate mortgage rose to 7.07 percent on 7 July, moved up to 7.477 percent on 13 July, and settled back to 7.18 percent on
17 July.
The increase has been the most rapid since last November.
The number of applications for new mortgages rose 0.9 percent during the week ending 7 July, while applications for refinancing slipped 1.3 percent, according to the Mortgage Bankers Association (MBA).
"Incoming economic data continue to send mixed signals about the economy, as markets expect that the Federal Reserve will need to hold rates higher for longer to slow inflation," MBA's chief economist Joel Kan said in a statement announcing the higher loan rate.
"All mortgage rates in our survey followed suit, with the 30-year fixed rate increasing to the highest level since November 2022," he added…
---
This Is Now The Premier Gold Exploration Company In Quebec With Massive Upside Potential For Shareholders click here or on the image below.
---
TREND FORECAST:
As we have forecast since housing prices began to spike in late 2020, even with a sharp economic downturn, housing prices will not collapse. Unlike the Panic of '08, this time there were no subprime mortgages and for the most part people that could afford to buy a home bought one. Also, there is a supply and demand issue. Supply is tight and with mortgage rates high, potential sellers are holding on to what they have because with high mortgage rates they can't afford to purchase another home.
Although home prices are edging downward, high interest rates and economic uncertainty will keep the housing market closed to a large number of potential buyers.
Until mortgage interest rates fall back to the 4 percent range, and the economic future brightens, home ownership will remain out of reach for millions of Americans (plantation workers of Slavelandia), leaving them to live as renters instead of building equity and sharing the American dream of owning a home.
ALSO JUST RELEASED: Celente – Dollar Sinks To 14 Month Low; Death Of The Dollar? CLICK HERE.
ALSO JUST RELEASED: Public Has Gambled All In On This Market But Hates This Market CLICK HERE.
ALSO JUST RELEASED: Dollar Suffers Historic Decline But Here's Why The Worst Is Yet To Come CLICK HERE.
ALSO JUST RELEASED: SPROTT: John Hathaway's Big Update On Gold And Gold Stocks CLICK HERE.
ALSO JUST RELEASED: Greyerz – DANTE'S INFERNO: This Catastrophic Financial Collapse Will Happen Incredibly Quickly CLICK HERE.
ALSO JUST RELEASED: BREAKOUT: After Silver Surged To $25 And Gold Hit $1,960 Here Is What To Expect Next CLICK HERE.
ALSO JUST RELEASED: Nomi Prins Just Warned What Is About To Be Announced Will Shock The World CLICK HERE.
To listen to Nomi Prins discuss how the BRICS gold-backed currency is going to be a historic game-changer for the world, the global financial system, and the gold market CLICK HERE OR ON THE IMAGE BELOW.

***To listen to Alasdair Macleod discuss the coming gold-backed currency and how it will impact the gold and silver markets CLICK HERE OR ON THE IMAGE BELOW.

© 2023 by King World News®. All Rights Reserved. This material may not be published, broadcast, rewritten, or redistributed.  However, linking directly to the articles is permitted and encouraged.