On the heels of the US dollar sinking to a 14 month low, are we looking at the death of the dollar?
DOLLAR'S VALUE SINKS TO 14-MONTH LOW; DEATH OF DOLLAR?
July 19 (King World News) – Gerald Celente:  The dollar's value sank to its lowest in 14 months against other major world currencies on 14 July, according to the U.S. Dollar Index.
Twenty-eight of 31 currencies Bloomberg tracks advanced against the dollar on Friday.
The Swiss franc was its strongest against the buck in 15 months; Japan's yen gained 1 percent Friday to strengthen its value to fewer than 140 against the dollar. The euro's value grew to $1.11 and the British pound rose to $1.30, both reaching their highest value this year.
The dollar has risen along with U.S. interest rates, which the U.S. Federal Reserve began lifting in March 2022. June's inflation data shows U.S. price increases slowing to 3 percent, well within reach of the Fed's 2-percent target.
Investors increasingly are betting the Fed will end its campaign of rate hikes after this month, which would let the air out of the dollar's bubble…
---
ALERT:
Billionaire mining legend Pierre Lassonde has been buying large blocks of shares in this gold exploration company and believes the stock is set to soar more than 150% in the next 6 months. To find out which company CLICK HERE OR ON THE IMAGE BELOW.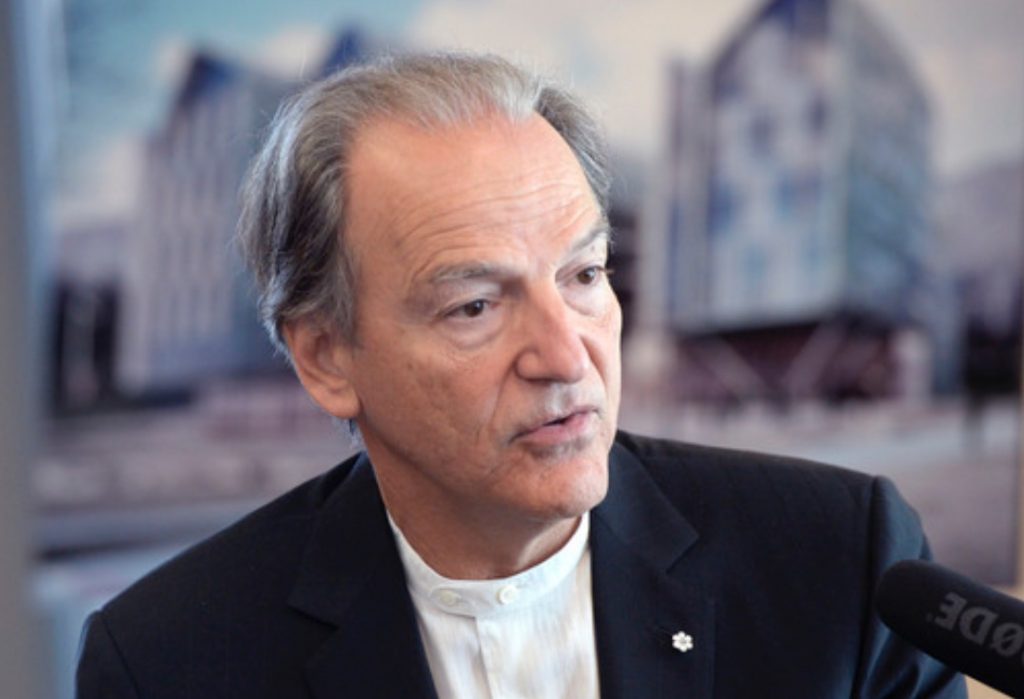 Sponsored
---
The new inflation number and the surging world currencies "breathe life into the view that the Fed is close to the end of its cycle" of rate increases, Bipan Rai, foreign exchange chief at the Canadian Imperial Bank of Commerce, told Bloomberg.
"We can't say that definitively for a few of the other major central banks, which is a powerful cue for a weaker U.S. dollar."
Canada's dollar rose after the country's central bank added a quarter point to its key interest rate last week. The Norwegian krone jumped 6 percent on rising expectations that the central bank there will raise its rate again.
"Disinflation is the theme now," Nomura analyst Jason Rochester said to Bloomberg. Regarding the Fed's future plans, "the idea of July and done is likely to gain credibility."
Fairlead Strategies founder Katie Stockton goes further, predicting "a decisive breakdown [in the dollar's value] is likely, given a loss of momentum across timeframes, including a new weekly 'sell' signal" appearing in technical charting.
Stockton was referring to the "moving average convergence / divergence" indicator, which tracks momentum over time and issues a clear buy or sell signal…
---
ALERT:
This company is about to start drilling what could be one of the largest gold discoveries in history! CLICK HERE OR ON THE IMAGE BELOW TO LEARN MORE.
---
Her prediction of a breakdown will be confirmed if the dollar index closes below 100 again this Friday, Stockton added.
"We view the move lower as a continuation of the bearish long-term trend that has been in place…since March," Fairlead analyst Will Tamplin told Insider.
"The breakdown in the Dollar Index is associated with a breakout of the euro, which we expect will be confirmed" Friday, he said.
The Dollar Index peaked just below 115 late last year, but has followed the broader stock market down through the first few months of this year.
TREND FORECAST:
We have long forecasted that when U.S. interest rates decline, so will the dollar's value.
The expectation that the Fed is near the end of its rate hike—with just two more 25 basis point hikes this year—the dollar's current slide foreshadows a longer-term decline.
More countries are trading with China in yuan, as we reported in "Yuan Replaces Dollar as Most-Used Foreign Currency in China's Foreign Trade" (2 May 2023). In "ASEAN Nations Prepare to Shift Trade Payments to Local Currencies" (4 Apr 2023), we noted that more countries are trading among themselves in their own currencies without changing into and back out of dollars to establish a standard of value.
Saudi Arabia has announced it will begin accepting payments for oil in some currencies other than dollars from some customers.
As we have long forecast, much of the world is fed up with U.S. economic and geopolitical hegemony and the Death of the Dollar as the value standard in world trade has begun. 
One benefit of the dollar's declining value: emerging nations may have a less difficult time paying their dollar-denominated debt now that the dollar is worth less than it has been for the past two years.
ALSO JUST RELEASED: Public Has Gambled All In On This Market But Hates This Market CLICK HERE.
ALSO JUST RELEASED: Dollar Suffers Historic Decline But Here's Why The Worst Is Yet To Come CLICK HERE.
ALSO JUST RELEASED: SPROTT: John Hathaway's Big Update On Gold And Gold Stocks CLICK HERE.
ALSO JUST RELEASED: Greyerz – DANTE'S INFERNO: This Catastrophic Financial Collapse Will Happen Incredibly Quickly CLICK HERE.
ALSO JUST RELEASED: BREAKOUT: After Silver Surged To $25 And Gold Hit $1,960 Here Is What To Expect Next CLICK HERE.
ALSO JUST RELEASED: Nomi Prins Just Warned What Is About To Be Announced Will Shock The World CLICK HERE.
To listen to Nomi Prins discuss how the BRICS gold-backed currency is going to be a historic game-changer for the world, the global financial system, and the gold market CLICK HERE OR ON THE IMAGE BELOW.

***To listen to Alasdair Macleod discuss the coming gold-backed currency and how it will impact the gold and silver markets CLICK HERE OR ON THE IMAGE BELOW.

© 2023 by King World News®. All Rights Reserved. This material may not be published, broadcast, rewritten, or redistributed.  However, linking directly to the articles is permitted and encouraged.