The last time we saw this was just before the stock market crash in 2000…
Calling All Bulls
October 1 (King World News) – Here is a portion of today's note from Jason Goepfert at SentimenTrader:  Options traders are showing a historic preference for speculating on the upside. In recent weeks and months, they've spent most of their options volume on buying speculative calls. At the same time, they don't want to risk a large rally by selling calls, leading to the largest call buy/sell ratio since 2000…
---
ALERT:
Mining legend Ross Beaty (Chairman Pan American Silver) is investing in a company very few people know about. To find out which company CLICK HERE OR ON THE IMAGE BELOW.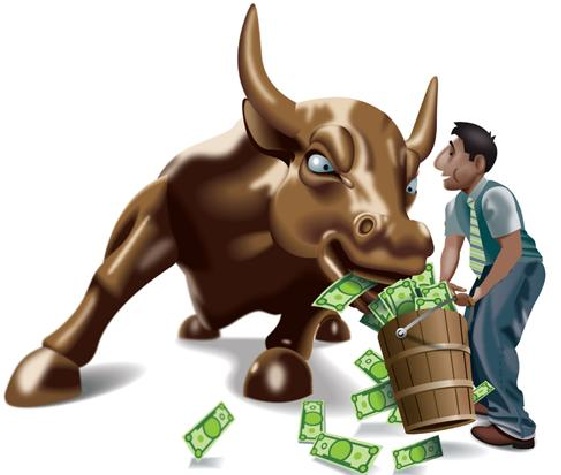 Sponsored
---
Jason Goepfert continues:  …across all U.S. exchanges, traders continued to buy a lot of speculative call options and became even less interested in selling calls. There has been a steady decline in call selling, as traders become ever more afraid that the market will melt up and take their short call position with them.
If we look at the ratio of call buying to call selling (Figure 2), then we can see just how much this has changed over the years, as trader sentiment becomes more and more leveraged to a rising market.
The ratio of call buying to call selling volume is at record highs, over a multi- month time frame (see chart below).
Even adjusting for the long- term drift higher, the current bout of sentiment is the highest since 2000 (see chart below).
This is about as pure a reflection of option trader sentiment as we can get. The current value was exceeded only by the ending months of the 2000 popping of the bubble.
King World News note:  There are so many danger signals pointing to a stock market decline.  When the market reverses it will be very ugly on the downside before the reckless bullishness finally recedes.
This is why Jason Goepfert is the best in the world at what he does — providing actionable market data. To subscribe or try a free two week trial to the internationally acclaimed work that Jason Goepfert produces at SentimenTrader CLICK HERE.
***KWN has released the powerful audio interview with Gerald Celente and you can listen to it by CLICKING HERE OR ON THE IMAGE BELOW.
ALSO JUST RELEASED: A Historic Day Indeed, Plus A Chart That No One Is Talking About CLICK HERE TO READ.
© 2018 by King World News®. All Rights Reserved. This material may not be published, broadcast, rewritten, or redistributed.  However, linking directly to the articles is permitted and encouraged.