This is very reminiscent of the major gold bottom in January of 2016 when the market moved from extreme fear to extreme greed, plus a look at more inflation.
Reminiscent Of Major Gold Bottom January 2016
August 18 (King World News) – Fred Hickey:  Continuing gold/silver miner declines after gold's rally over past week + following gold's failure to break March lows is reminiscent of January 2016. Gold had bottomed (bear market low) but miners kept falling – leading to total demoralization/capitulation. Next 7 months GDX +155%,GDXJ +210%. One thing that's certainly different this time: gold is vastly higher and the miners' fundamentals (margins, cash flows, earnings, debt levels) are orders of magnitude better than in early 2016. Of course no guarantee of a repeat performance!…
---
To learn which company billionaire Eric Sprott bought a
$10 million stake in click here or on the image below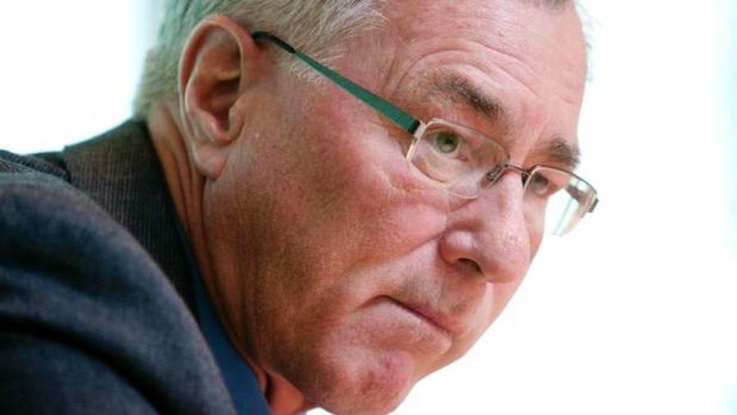 ---
Inflation
The Daily Shot:  North American steel prices continue to surge. (See chart below).
More Transitory Inflation As Steel Prices
Continue To Skyrocket
BTFD
The Daily Shot:  S&P 500 drawdowns continue to get smaller as dip-buying becomes a habit. (See chart below).
Seems S&P 500 Not Allowed To Dip Any More
But That Will Change
GDX (Gold Mining Stocks)
DowGoldEquals1:  Longs are getting a market lesson in fear right now. Before long, they will be fighting to manage their greed. (See chart below).
Mining Stock Market Is Going To Move From
Extreme Fear To Extreme Greed
---
Richard Russell's Take On Major Gold Corrections
King World News note:  This is the type of (mining stock) corrections inside of a secular gold bull market that Richard Russell described as gut-wrenching. The Godfather of Newsletter writers also pointed out that very few human beings could hold on and endure the pain. Now is the time for patience and calm. The storm may get worse before it gets better, but as Hickey noted at the top of the article, there will very likely be an enormous upside reward.
***ALSO JUST RELEASED: One Of Richard Russell's Most Shocking Predictions Is Now Unfolding! CLICK HERE.
***ALSO JUST RELEASED: More Inflation, Major Problem With US Debt, And Why I Remain Bullish On Gold CLICK HERE.

***To listen to Alasdair discuss the turn around in the gold market and what investors should expect next CLICK HERE OR ON THE IMAGE BELOW.
© 2021 by King World News®. All Rights Reserved. This material may not be published, broadcast, rewritten, or redistributed.  However, linking directly to the articles is permitted and encouraged.