Today Michael Oliver, the man who is well known for his deadly accurate forecasts on stocks, bonds, and major markets, shared with King World News an extremely important commentary with accompany charts exposing the truth about gold's recent price action. This is a must read for all gold investors around the world.
Gold: monthly momentum
November 13 (King World News) – Michael Oliver, Founder of MSA Research:  Gold: MSA's recent buy signal levels based on this intermediate-trend momentum chart are noted with circles on momentum and also on price.
Note that in the layered decline from the highs earlier this year there were several sizeable but counter-trend rallies. They helped set up the momentum structure during that decline that would later be used as a starting gate for renewed upside by gold. Red horizontals note those structure levels. Those counter- trend rallies from May to September, during the decline/correction process, involved $70 to $90 price rallies. Impressive, but they were merely part of the downward zigzag process.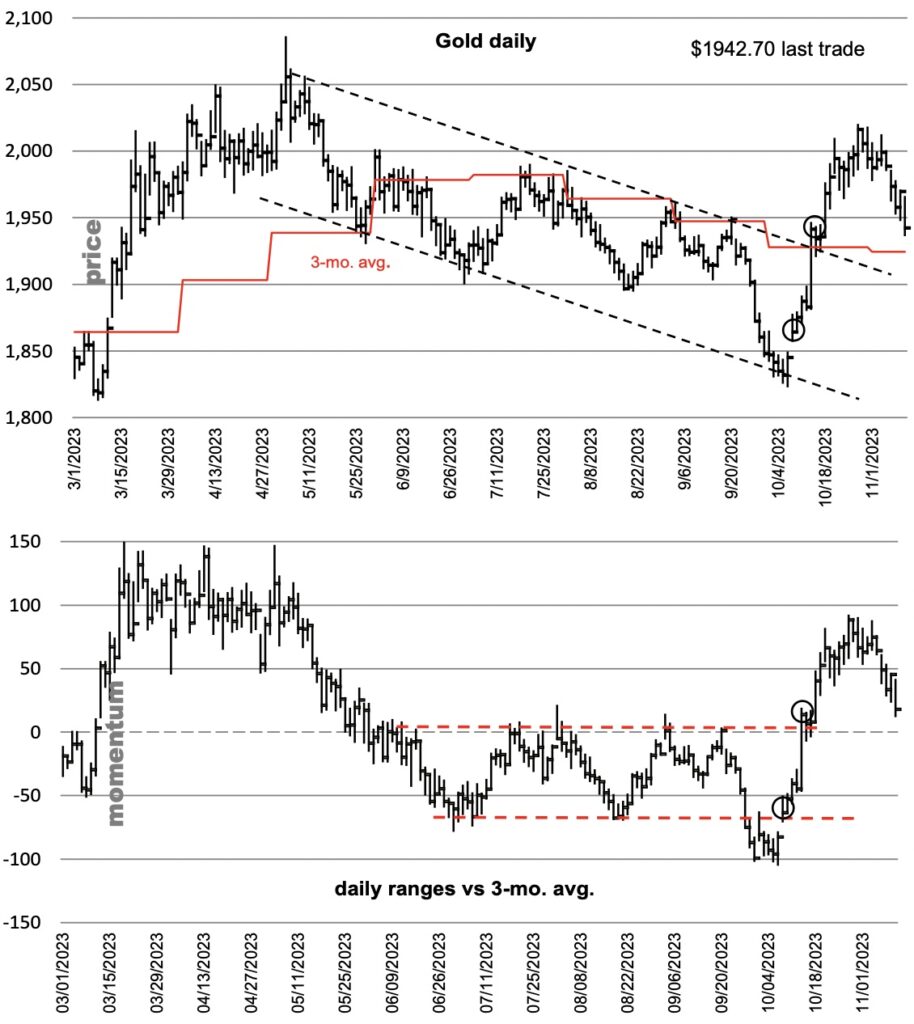 The rally in early and mid-October was qualitatively different. It had momentum structure to break out above and did so in a manner that announced it wasn't merely just another "counter-trend" rally.
Now gold is having a counter-trend pullback within the context of a freshly emerged monthly momentum uptrend. That's evident even on the price chart, as action returns to at least near the level where the prior parallel channel was broken out above…
---
Listen to the greatest Egon von Greyerz audio interview ever
by CLICKING HERE OR ON THE IMAGE BELOW.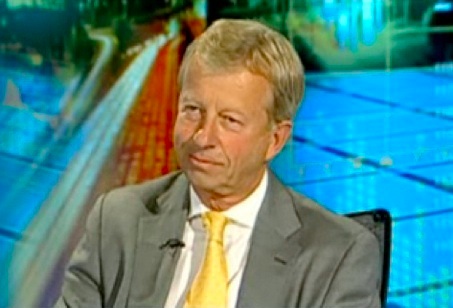 Sponsored
---
Here Is The Truth About Gold's Price Action
Once again, the broad reality of gold price action. Why is it back at its all time highs, this time clustered there?! Yes, we hear from so many gold "analysts" that gold is being "hammered" yet again this month. Yes, hammered has been a common phrase!
It is not. Put your glasses on, so called "analysts." Look at the declines after the 2020 and 2022 highs! Is it the same this time around? It was not the same to last month's lows, and certainly not with this month's dip. What are you drinking or smoking?
Gold's Shallow Pullbacks Extremely Bullish: Tic-Tok Gold Bears, Tic-Tok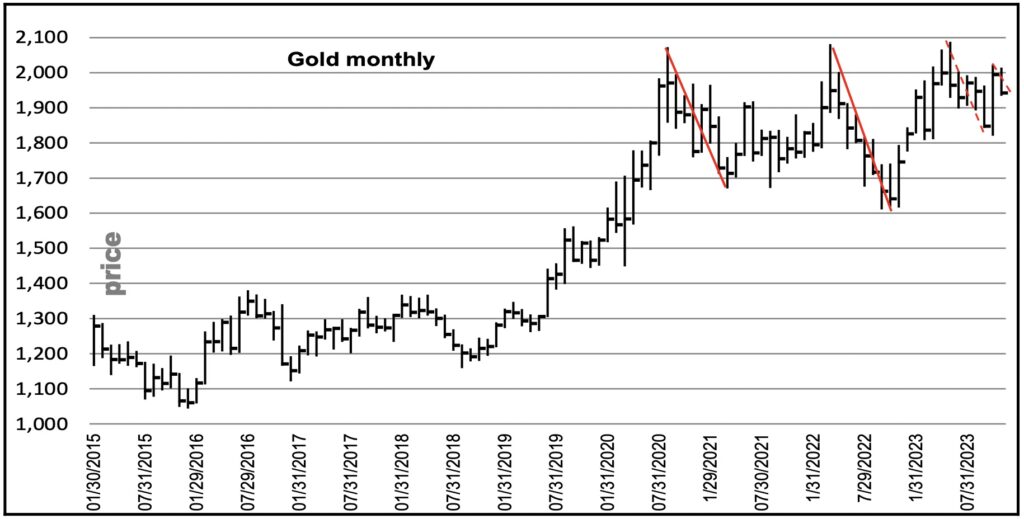 And why are so many major assets so far off of their highs while gold is NOT? What does gold know? We have argued the reasons and we know what gold knows. To receive the special KWN discount to subscribe to Michael Oliver's internationally acclaimed MSA Annual Research which is used by serious investors and professionals all over the world CLICK HERE.
---
Audios Just Released!
To listen to James Turk discuss the takedown in the gold and silver markets and why there are indications that a bottom is at hand CLICK HERE OR ON THE IMAGE BELOW.

To listen to Alasdair Macleod discuss the takedown in the gold and silver markets and what to expect next CLICK HERE OR ON THE IMAGE BELOW.

ALSO JUST RELEASED: Is China Going To Play The "Gold Card" Next Month? Plus Economy Beginning To Collapse CLICK HERE
© 2023 by King World News®. All Rights Reserved. This material may not be published, broadcast, rewritten, or redistributed.  However, linking directly to the articles is permitted and encouraged.