Look at what commodity is skyrocketing, plus if stocks bottomed here and big trouble in Europe.
More "Transitory" Inflation
August 11 (King World News) – Otavio Costa:  Nat gas is about to make new highs right when everyone thought inflation was over. This is perhaps the most important macro development happening today. Wait until this turns into another domino effect for other commodities to rise.
Natural Gas Prices Have Skyrocketed
From Under $2 In 2020 To $9 Today
If Stocks Bottomed Here…
The Kobeissi Letter:  If stocks bottomed, it would be: 
1. First bear market with 2 relief rallies since 1973
2. A 12% higher low than the average bear market
3. First bear market to bottom without VIX at 45+
4. A low 3 months sooner than the average bear market 
A bottom here would make history…
---
Listen to the greatest Egon von Greyerz audio interview ever
by CLICKING HERE OR ON THE IMAGE BELOW.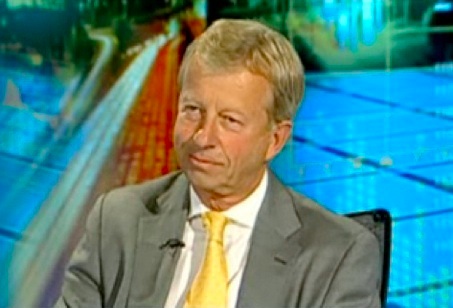 Sponsored
---
So Goes Germany, So Goes Europe
Gerald Celente:  In June, retail sales in Germany fell by 8.8 percent, year over year, their fastest annual rate of decline since 1994 when records began to be kept, the Financial Times reported.
Inflation ran at a record 8.5 percent for the month, discouraging consumers from making discretionary purchases, especially with energy rationing under way as Russia has slashed its natural gas exports to Germany and the rest of Europe. (See "Germany Rations Power as Russia Cuts Gas Supplies," 12 Jul 2022.)
Gas rationing and widespread, unchecked inflation will send the continent into a recession this year, many analysts are predicting.
Manufacturing also is "sinking into an increasingly steep downturn, adding to the region's recession risks," Chris Williamson, chief business economist at S&P Global Intelligence, told the Financial Times.
S&P Global's purchasing managers index (PMI) indicates that the country's manufacturing sector is contracting, with the latest PMI rating falling below 50, indicating the sector has shrunk its output for the first time in two years.
Manufacturing across the rest of the Eurozone also is shrinking, according to S&P Global data.
Also in June, unemployment in the Eurozone rose for the first time in 14 months, the FT reported.
TREND FORECAST:
The strength of Germany's economy is its manufacturing sector. As that sector has been troubled by rising inflation—especially high fuel prices as a result of the Ukraine War and sanctions imposed on its major oil/gas supplier Russia—material shortages and a slowing global economy. 
Simply stated, the higher inflation rises and the more people who lose their jobs as the economy goes down… the weaker consumer consumption and the deeper the recession. 
Germany is now in the grip of Dragflation, our Top 2022 Trend of prices inflating while economic productivity shrinks. And as goes Germany, Europe's largest economy, so too will go Europe. 
ALSO JUST RELEASED: Art Cashin Warns Stock Market May Roll Over, Plus Bubbles And Electricity Prices Continue To Skyrocket CLICK HERE.
ALSO JUST RELEASED: Gold Battle Raging At $1,800, Plus Inflation Shocker And Mass Layoffs CLICK HERE.
ALSO JUST RELEASED: Inflation Still Worse Than The 1970s, Plus A Look At The Housing Market CLICK HERE.
ALSO JUST RELEASED: WTF? 233 Million New Credit Card Accounts Opened Since April! Plus A Gold Shocker CLICK HERE.
ALSO JUST RELEASED: This Just Collapsed To The Lowest Level In History CLICK HERE.
ALSO JUST RELEASED: Gold, War And A Doomsday Clock Approaching Midnight CLICK HERE.
ALSO JUST RELEASED: SPROTT: Signs Of Capitulation Everywhere In The Gold Market CLICK HERE.
ALSO JUST RELEASED: INFLATION HELL: US Fed Created 50% More Money Out Of Thin Air In 2 Years Than Ever Existed In The Previous 256 Years CLICK HERE.
© 2022 by King World News®. All Rights Reserved. This material may not be published, broadcast, rewritten, or redistributed.  However, linking directly to the articles is permitted and encouraged.