Is gold at the start of a parabolic move?
Gold Parabolic Move
May 20 (King World News) – Graddhy out of Sweden:  That is one pretty interesting blue arc. Could it be the start of a parabolic move to take out 1788-89..?
FOLLOW THE BLUE LINE: Is Gold Starting A Parabolic Move?
---
ALERT:
Legendary investors are buying share of a company very few people know about. To find out which company CLICK HERE OR ON THE IMAGE BELOW.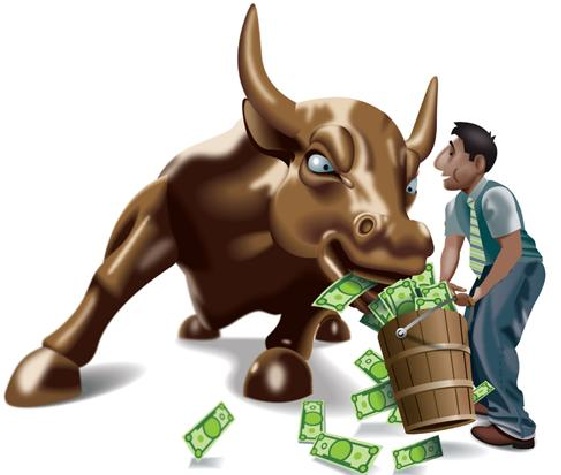 Sponsored
---
Also of importance…
One Of The Best Performing Stocks In The World
John Lewins, CEO:  "Today we delivered a resource of just under 5 million ounces with a grade of 9.5 grams per tonne.  Measured and Indicated is almost three-times what it was previously and it is even higher at 10.5 grams per tonne."
Eric King:  "John, your company has been one of the best performing stocks in the world.  I understand that companies, including yours, are no longer issuing forecasts due to the uncertainties associated with the virus shutdowns, but your people voluntarily chose to keep working the entire time and have clearly delivered in a huge way.  For 2021-2023, what are you looking for in terms of production and cash flow?"
$140 Million Of Cash Flow…
John Lewins:  "As you said, Eric, operations are continuing and we have also continued to produce and create very large cash flow.  For next year, 2021, we are looking at our full expansion operating for the entire year.  That means we will see 140,000 ounces of gold equivalent production.  Our cash costs will be around $600 and all-in sustaining costs will be in the mid-$700s.  With the gold price where it is today, we are talking about $1,000 an ounce as a margin.  That would give us $140 million of cash flow for next year.
…Growing To $250-$300 Million Of Cash Flow
In 2023, we expect to commission the next phase of our expansion.  Our PEA study, which is being worked on as we speak, is looking like it will ramp up production to 1,000,000 tonnes per annum.  That will mean that our gold production will increase to 250,000-300,000 ounces per year, and with cash costs around $600 and all-in sustaining costs in the mid-$700s.  That would dramatically increase our cash flow to a staggering $250-300 million per annum.
Dramatically Expanding Resource And High-Grade Production
We currently have 3 underground drill rigs that are going to continue drilling all of this year and next year.  But we just acquired a 4th rig, which means starting in June we will have 4 drills turning.  And we are going to restart drilling on surface very soon, which means that we will have an additional 2 drill rigs on surface for a total of 6 rigs drilling the property full time.  That will mean we are potentially doubling the strike length of the resource.  And quite frankly we don't know how deep it goes because every hole that we've drilled at depth has come up with more mineralization.  What we do know is that we are open at depth and to the side and we've got the rigs to keep drilling, so we will be dramatically expanding the resource and production as those drill rigs continue hitting high-grade gold mineralization." K92, symbol KNT in Canada and KNTNF in the US.
Gold & Silver Bullish
***Also Released: BUCKLE UP: Big Inflation Is Coming And That Will Be Bullish For Gold & Silver CLICK HERE.
***To listen to Alasdair Macleod's powerful KWN audio interview discussing what to expect in the back half of 2020 and well as in the gold and silver markets click here or on the image below.
© 2020 by King World News®. All Rights Reserved. This material may not be published, broadcast, rewritten, or redistributed.  However, linking directly to the articles is permitted and encouraged.