Egon von Greyerz issues a strong warning about the derivatives nightmare, plus gold bottom may be at hand.
The Derivatives Nightmare
May 21 (King World News) – Egon von Greyerz:  I am worried about derivatives also blowing up and becoming debt – thats another quadrillion. How do you go bankrupt – first gradually, then suddenly. It can happen overnight. In the end, they would have printed so much worthless money that they can't save the system any more. My best advice is to buy physical gold and store it in the safest places in the world…
---
Listen to the greatest Egon von Greyerz audio interview ever
by CLICKING HERE OR ON THE IMAGE BELOW.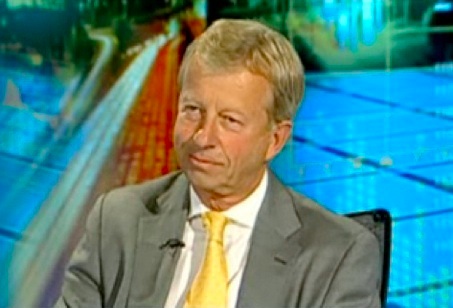 Sponsored
---
Gold Bottom At Hand?
Fred Hickey:  Last night I woke up at 2AM and couldn't go back to sleep (unusual). Checked gold futures open interest – down hard again to 488K – near levels where we've had bottoms before (480K+ at 2019 & 2021 bottoms). 2019 gold bottom occurred in late-May (seasonal weakness ended early).
Checked gold, GDX & GDXJ RSIs- all mid-30s% (oversold). BPGDM had come down hard. Thought about McCarthy's comments on debt ceiling (good news -but bad news for gold already built in) and Bullard & Logan's rate hike chatter (not likely – in my opinion). Decided to start buying miners.
I may be premature – but there's a chance yesterday was the bottom for the recent gold, silver and miners correction. A lot of the froth has been taken out. If precious metals continue to head lower – I have lots of firepower (T-bills) to take advantage. Also, liked the miner prices…
---
ALERT:
Legendary investors are buying share of a company very few people know about. To find out which company CLICK HERE OR ON THE IMAGE BELOW.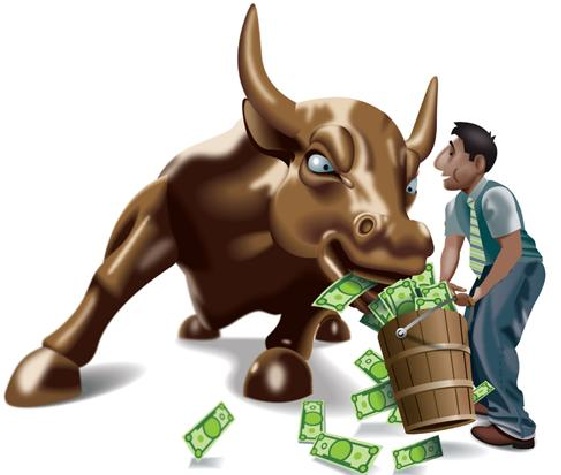 Sponsored
---
Rate Hike Odds
Peter Boockvar:  Rate hike odds today through July, so would take into account a possible time out in June and maybe a hike in July and absorbing the Kashkari comments, has priced in a 32% chance of one more rate increase at either meeting. That compares with zero priced in of a hike as of two weeks ago (and actually priced in the small chance of a cut). Much more importantly here though is that the Fed is just about done hiking rates and thus Fed speak will be more influential on what comes after and the pricing of it. For 2023 the fed funds futures market is now pricing in fully just one cut and a modest 24% of another. That compares with the 100% chance priced in of two cuts by year end as of two weeks ago.
Fed speak thus far over the past few weeks then has been just as much about getting the markets away from the idea of rate cuts this year as leaving us in limbo on whether they will hike or not. I think I'm stating the obvious here but I think we need to extend the thought as to how much ammo does the Fed have when the time comes to be cutting interest rates if any recession deepens and inflation further slows. Greenspan in response to the tech bubble cut rates by 550 bps to 1%. Bernanke did by a similar amount taking the fed funds to zero from 5.25%. Powell of course had much less to cut in response to Covid but he sure did amp up QE. Putting aside the bad idea of zero rates and QE anyway, I just don't see the Fed being able to repeat the aggressive easing we've seen in the past even if a recession becomes sharp. I believe inflation will still tie their hands, as will the value of the dollar and in turn energy prices and thus trying to save one thing will sacrifice others. Bottom line, the Fed's safety blanket is not as strong as it once was and in fact now has holes in it.
Separately and soon after Bullard said let's go two more times this year, though he doesn't vote, Mary Daly who also does not vote said 'we have to be extremely data dependent' and is non-committal on that June meeting. Daly is also on theme that credit tightening is the equivalent of a "couple" of rate hikes.
ALSO JUST RELEASED: Dollar Woes To Denial: The USA Is Screwed CLICK HERE.
***To listen to 9 time Graham & Dodd Award winner Rob Arnott discuss inflation and the trouble that lies ahead for countries around the globe CLICK HERE OR ON THE IMAGE BELOW.

***To listen to Alasdair Macleod discuss what is happening behind the scenes in the gold and silver markets as well as where the opportunities are right now for investors CLICK HERE OR ON THE IMAGE BELOW.

© 2023 by King World News®. All Rights Reserved. This material may not be published, broadcast, rewritten, or redistributed.  However, linking directly to the articles is permitted and encouraged.