Despite today's pullback, gold and silver are now close to major breakouts that will send prices soaring.
GOLD & SILVER
July 1 (King World News) – Egon von Greyerz:  Both gold and silver showed real strength into the Q2 end. As the chart below shows, gold closed at an all-time quarterly high which is very significant. Next target is now $2,000+.
Gold is up over $400 since the 6-year Maginot line at $1,350 broke a year ago. The technical picture looks excellent too with the MACD at the bottom of the chart just starting an uptrend (see below).
Silver is about to break through the $18-21 resistance band which has held since 2013. Once through that zone, the $35 level is next on the way to $50+.
The critical point here is not whatever level gold and silver will reach but why we must hold precious metals.
During the 20 years that we have recommended investing in gold and some silver for wealth preservation purposes we have never seen a more compelling time for owning precious metals…
---
Listen to the greatest Egon von Greyerz audio interview ever
by CLICKING HERE OR ON THE IMAGE BELOW.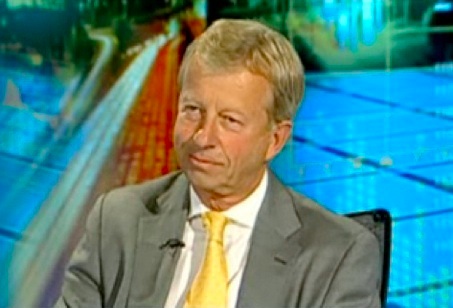 Sponsored
---
The world has never before heard such clear alarm bells with a nuclear concoction of unlimited money printing, an incredibly fragile financial system, collapsing global economy and trade and a catastrophic pandemic which is not going away.
Live Webinar with Ronni Stoeferle and Egon von Greyerz – July 7th
Next Tuesday July 7th, Ronni and I will discuss the massive problems that the world is facing and how best to navigate in these difficult times.
Ronni has just published the 2020 in Gold We Trust Report, the most important and comprehensive gold publication in the world and will give the audience some interesting insights.
Please click the link for details and registration:  https://rcl.ink/nAF 
Gold & Silver Breakouts
***Also Released: Gold & Silver On The Verge Of Major Breakouts CLICK HERE.
***To listen to the timely and powerful audio interview where Alasdair Macleod discusses this setup with gold being on the verge of a historic breakout that will trigger a massive short squeeze click here or on the image below.
© 2020 by King World News®. All Rights Reserved. This material may not be published, broadcast, rewritten, or redistributed.  However, linking directly to the articles is permitted and encouraged.