Today the man who has become legendary for his predictions on QE, historic moves in currencies, and major global events warned King World News that governments are now desperately trying to keep the illusion going as crashing stock & bond markets are set to shock the world!
Egon von Greyerz: "Eric, I don't think the general public has any understanding of what is happening in the world today and the incredible risks we are seeing. Since 2008, world debt is up over 40 percent and so now the world has unsustainable debt levels of over $200 trillion….
Continue reading the Egon von Greyerz interview below…
---
Advertisement
To hear which company investors & institutions around the globe are flocking to
​that has one of the best gold & silver purchase & storage platforms
in the world click on the logo:

---
"So in the last 100 years global debt has gone from virtually zero to $200 trillion. This has had the effect of creating a false standard of living and affluence, which is built on debt and consumption. People think the illusion is real but it isn't. It's really a massive bubble and it's coming to an end.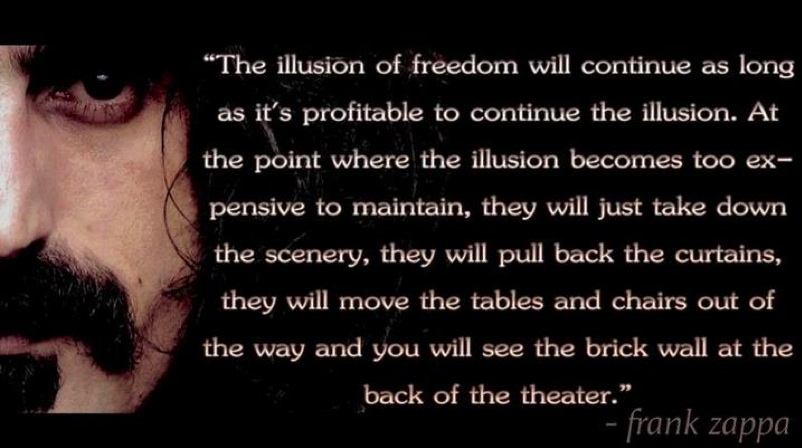 Governments Desperately Trying To Keep The Illusion Going
Governments have tried to keep the illusion going by moving rates to zero or even negative in many countries. But even with all the money printing and stimulus, the world economy has still not reacted to it and has stopped growing. In fact, economies are actually starting to contract in many countries.
China contributed 85 percent of global growth in 2012. But China is beginning to struggle and their contribution to global growth this year is only expected to be 24 percent. Of course that will have major repercussions for the entire world because China has been a huge buyer of both commodities and machinery. That buying spree is now declining dramatically.
The only thing left in the various governments' tool kits is fiscal stimulus. But with countries mismanaging their economies and running major deficits, it will be impossible to increase the deficits because it will cause the debt to skyrocket. Who will repay the additional printed money and debt?
Demographics is also a major problem for industrialized nations. Take Germany, where 20 percent of the population is already over 65 years old. That figure will grow to 30 percent by the year 2040. In Japan, today 25 percent of the population is over 65 but that figure will grow to a staggering 40 percent by the year 2060.
Japanese Economy Won't Survive 400 Percent Debt/GDP Ratio
So there won't be enough young people working in Japan to keep the economy going in order to pay the pensions for the elderly, much less to pay off the massive debts of Japan. Look at Japan: They have 250 percent Debt/GDP ratio today. By 2035 they will have a Debt/GDP ratio of 400 percent. Obviously that is totally unsustainable. This is why the Japanese economy will not survive.
And at the same time that world economic problems are becoming insurmountable, geopolitical risk is increasing dramatically. ISIS is likely to take all of Iraq in the next few months and then they will threaten Saudi Arabia. Saudi Arabia is also likely to be attacked from Yemen. If ISIS foments a civil war in Saudi Arabia, both the United States and Israel will get involved.
The other danger zone, besides Ukraine, is the South China Sea. China is expanding their territory and they consider that it belongs to them. But of course the Pentagon has said that they consider China to be a major threat to peace because of this expansion. China has responded to that by saying that war is inevitable if the U.S. does not stop asking Beijing to halt construction of artificial islands.
Crashing Stock & Bond Markets And Skyrocketing Gold To Shock The World!
So, Eric, the risks are increasing everywhere and the situation could become uncontrollable at any time, both economically and geopolitically. Problems could erupt at any moment that would shock an unprepared world that would lead to stock and bond markets crashing together along with the dollar. This will mean skyrocketing gold prices. In that environment people may see gold soar a few hundred dollars in just a single day.
Exchange Controls To Trap Citizens And Their Money
At the same time governments are doing more and more to control people. Cash withdrawals are being reduced and more draconian banking measures are being put in place. This trend will only accelerate with governments seeking even more control over their people.
I could also see exchange controls being introduced in the not-too-distant future. That will make it impossible to take any money out of the country. That's why it is so important to keep physical gold outside of the banking system and preferably outside of your country of residence as insurance against the unprecedented risks that the world is now facing. Unfortunately, when disaster strikes, very few people will be prepared." KWN has now released the extraordinary audio interview where Michael Pento discusses the coming global financial collapse as well as what investors can do to protect themselves and you can listen to it by CLICKING HERE OR ON THE IMAGE BELOW.
KWN has now released the fantastic audio interview where Dr. Roberts discusses one of the greatest periods of crisis that the world has ever seen, gold, silver, and the dangerous events taking place around the globe and you can listen to it by CLICKING HERE OR ON THE IMAGE BELOW.
***ALSO JUST RELEASED: Ominous Warnings From The IMF And Billionaire Paul Singer Dramatically Increase Fear Levels CLICK HERE.
© 2015 by King World News®. All Rights Reserved. This material may not be published, broadcast, rewritten, or redistributed. However, linking directly to the articles is permitted and encouraged.
The audio interviews with Dr. Paul Craig Roberts, Gerald Celente, Eric Sprott, Robert Arnott, David Stockman, Chris Powell, Andrew Maguire, Rick Rule, Bill Fleckenstein, John Mauldin, Michael Pento, Egon von Greyerz, James Turk, Dr. Philippa Malmgren, Marc Faber, Felix Zulauf, John Embry and Rick Santelli are available now and you can listen to them by CLICKING HERE.