When it comes to consumers who are increasingly worried, it appears things are tough all over.
October 19 (King World News) – Gerald Celente:  Consumers' pessimism about the economy has grown significantly this month, according to the University of Michigan's monthly survey of consumer sentiment.
The survey rated consumer confidence at 68.1 out of 100 in September but found it had fallen to 63 this month. The drop was markedly greater than the 67.2 analysts had predicted.
"Consumer sentiment fell 7 percent this month following two consecutive months of very little change," survey director Joanne Hsu said in a statement announcing the results.  "Assessments of personal finances declined about 15 percent, primarily on a substantial increase in concerns over inflation."
Consumers' expectations for business conditions over the next 12 months plunged 19 percent but remained little changed for the long term, "suggesting consumers believe the current worsening in economic conditions will not persist," Hsu added.
Survey respondents expect inflation to run at 3.8 percent at this time next year, compared to an estimate of 3.2 percent last month and the highest since May…
---
ALERT:
Legendary investors are buying share of a company very few people know about. To find out which company CLICK HERE OR ON THE IMAGE BELOW.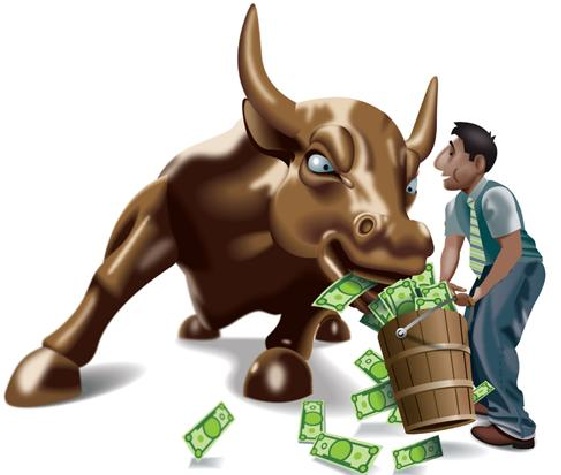 Sponsored
---
TREND FORECAST: 
Mainstream headlines have told us that consumers kept spending through most of the past two years and that this indicated the economy was still growing.
Wrong.
Consumers spent more dollars, thanks to inflation, but the rate of spending increased less than the rate at which prices were inflating.
As Trends Journal readers know, that means consumers were paying more dollars to buy less stuff. Because consumer purchases make up more than two-thirds of the U.S. economy, economic activity actually has been declining.
More dollars flowing through the economy may look good but what matters is the volume of goods and services being bought. That has lagged inflation for most of the last 18 months.
Consumers who feel even more pessimistic about the future are even more likely to restrict discretionary spending. The new Michigan poll indicates the growing likelihood of a U.S. recession. (See "Trouble Ahead? U.S. Consumers Cut Back on Credit Card Spending" in this issue.)
ALSO JUST RELEASED: Michael Oliver – Here Is The Major Breakout Level For Silver And The Mining Stocks CLICK HERE
ALSO JUST RELEASED: Here Is How The Elite Decided To Deal With A Full-Blown Worldwide Liquidity Crisis CLICK HERE
ALSO JUST RELEASED: Gold & Silver Parabolic Moves Ready For Launch $10,000-$15,000 Gold, But Look At Silver! CLICK HERE
ALSO JUST RELEASED: SPROTT: Gold And The Global Debt Bubble CLICK HERE
ALSO RELEASED: Greyerz – This Global Collapse Will Be One For The History Books CLICK HERE
ALSO RELEASED: Gold's Big Move, Plus A Look At Housing And Consumer Spending CLICK HERE
ALSO RELEASED: James Turk – Gold Has Major Breakout, Plus Look At Silver's Explosive Chart CLICK HERE
© 2023 by King World News®. All Rights Reserved. This material may not be published, broadcast, rewritten, or redistributed.  However, linking directly to the articles is permitted and encouraged.