Today Michael Oliver, the man who is well known for his deadly accurate forecasts on stocks, bonds, and major markets, shared with King World News the major breakout silver for silver and the mining stocks.
Silver: 
October 19 (King World News) – Michael Oliver, Founder of MSA Research:  There is an extremely well defined channel structure [for silver], now also with three hits at the zero line since September. The 100-day crowd is at work—selling religiously at their round number. Haha.
We strongly suspect this hit up to the channel top and the zero line today will not be held back very long.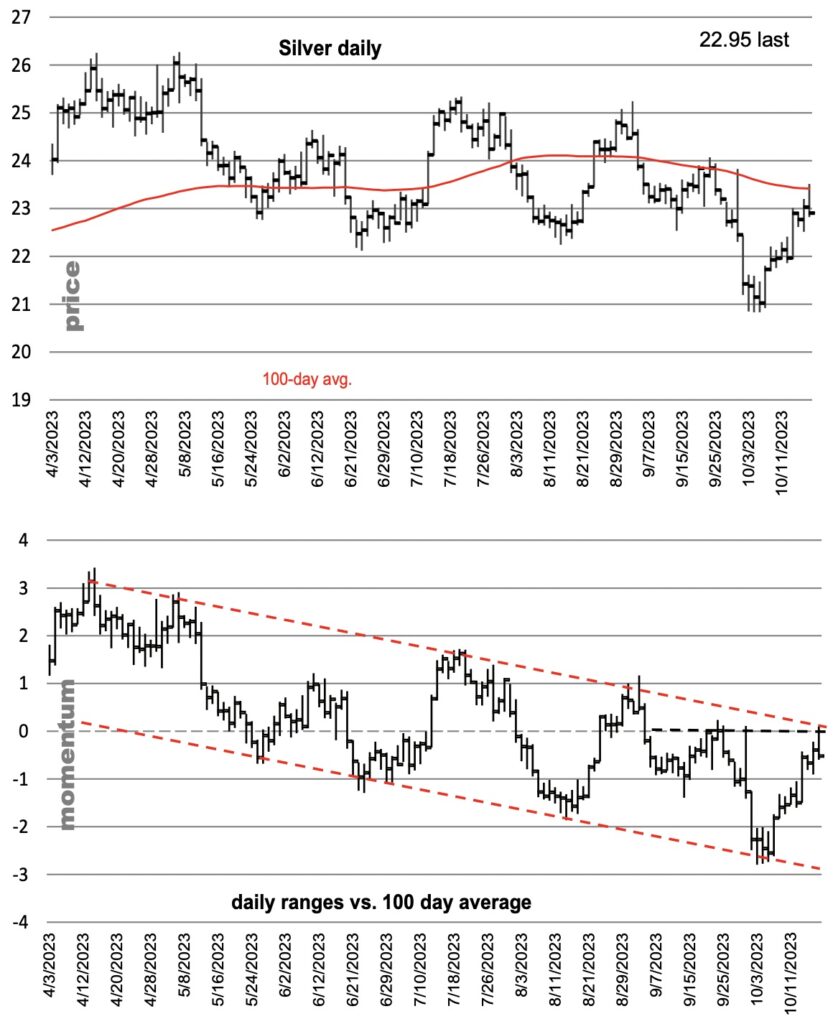 A $23.42 close will break out any day this week…
---
Listen to the greatest Egon von Greyerz audio interview ever
by CLICKING HERE OR ON THE IMAGE BELOW.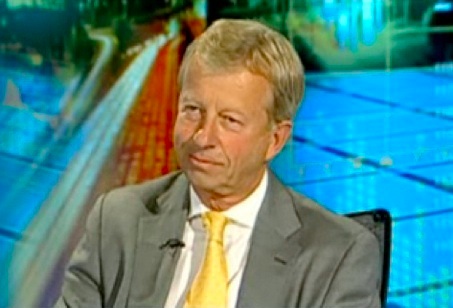 Sponsored
---
Silver vs. Gold
There has been sideways action since the recovery surge late last year.
The next level to overcome that will indicate renewed and larger performance gains by silver is noted with the red line. Reaching just above 1.3% achieves that breakout (silver's price expressed as a percent of gold's).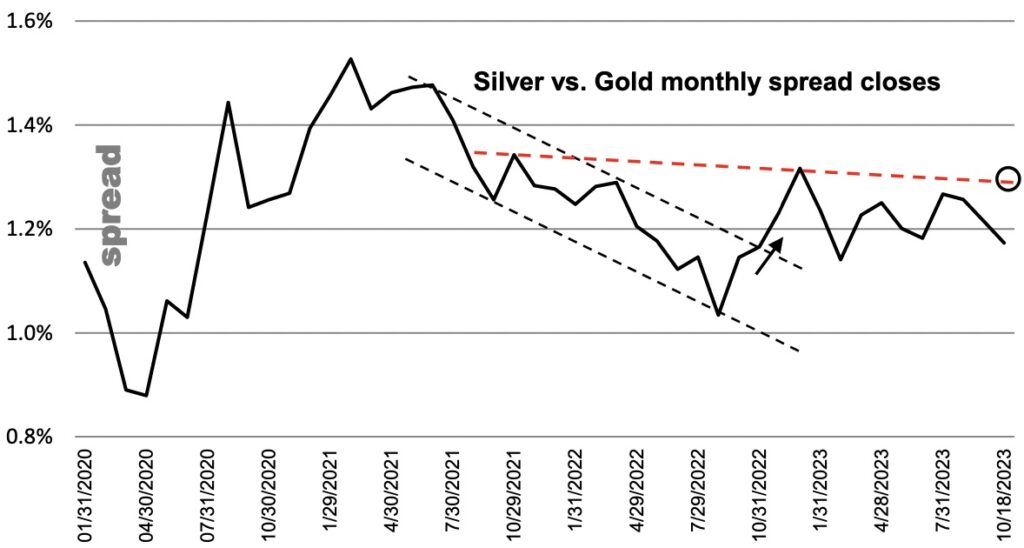 Gold Miners vs. Gold
GDX (VanEck Gold Miners ETF) also holds several silver miners. The parallel channel top will come out credibly with a monthly spread close at 1.58% (GDX's price expressed as a percent of gold's).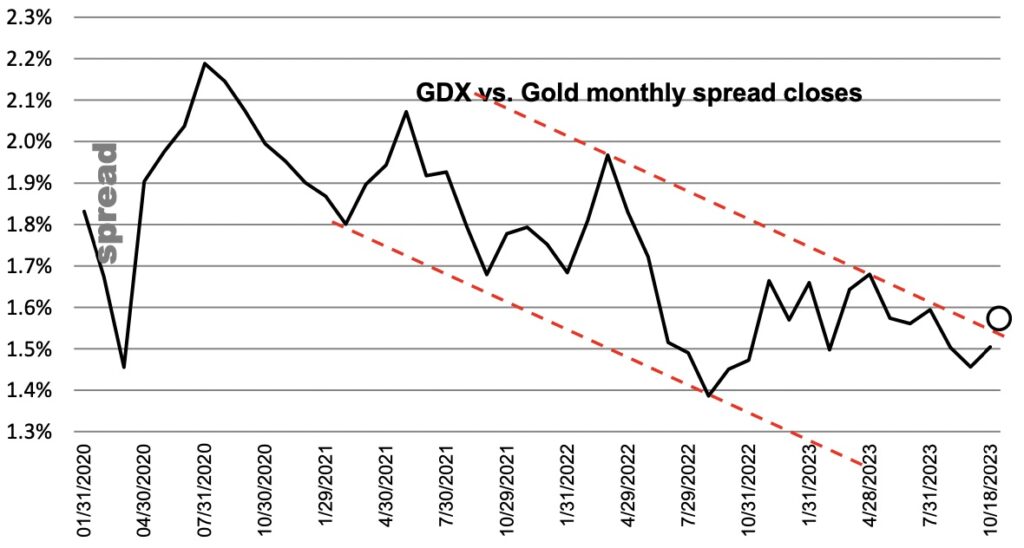 To receive the special KWN discount to subscribe to Michael Oliver's internationally acclaimed MSA Annual Research which is used by serious investors and professionals all over the world CLICK HERE.
---
ALSO JUST RELEASED: Here Is How The Elite Decided To Deal With A Full-Blown Worldwide Liquidity Crisis CLICK HERE
ALSO JUST RELEASED: Gold & Silver Parabolic Moves Ready For Launch $10,000-$15,000 Gold, But Look At Silver! CLICK HERE
ALSO JUST RELEASED: SPROTT: Gold And The Global Debt Bubble CLICK HERE
ALSO JUST RELEASED: Greyerz – This Global Collapse Will Be One For The History Books CLICK HERE
ALSO JUST RELEASED: Gold's Big Move, Plus A Look At Housing And Consumer Spending CLICK HERE
ALSO JUST RELEASED: James Turk – Gold Has Major Breakout, Plus Look At Silver's Explosive Chart CLICK HERE
Audio interview released!
Costa Discusses This Week's Rally In Gold & Silver!
To listen to Tavi Costa discuss the rally in gold and silver as well as what to expect next for the metals markets and global stock and bond markets CLICK HERE OR ON THE IMAGE BELOW.

© 2023 by King World News®. All Rights Reserved. This material may not be published, broadcast, rewritten, or redistributed.  However, linking directly to the articles is permitted and encouraged.