As the price of oil surges above $80 there are some wild cards that could send the price to $130.
OIL PRICES SET TO RISE: DEMAND UP, SUPPLY DOWN
July 27 (King World News) – Gerald Celente:  Oil producers will struggle to meet demand during the second half of this year, especially as demand in China and India continues to rise, Joseph McMonigle, secretary-general of the International Energy Forum, said in a CNBC interview last week during the G20 economic summit.
Demand for oil has returned to pre-COVID levels, "but supply is having a tougher time catching up," he noted. "We're going to see much more steep decreases in inventory."
The only thing restraining a price jump now is the lingering fear of a global recession, he added.
"India and China will make up two million barrels a day of demand pick-up in the second half of this year," McGonigle predicted. "We're going to have serious problems with supply keeping up. You're going to see prices respond to that."
OPEC+ will boost oil production if the market sees a "big supply-demand imbalance," he said. However, the oil cartel is "being very careful on demand. They want to see evidence that demand is picking up and will be responsive to changes in the market."
Regarding Europe's energy supply over the past winter, "the weather was the luckiest thing to have happened," he said, referring to the continent's unusually warm winter. However, the coming two winters "could be rocky" as Europe struggles to patch together enough available natural gas to meet demand, he warned…
---
Listen to the greatest Egon von Greyerz audio interview ever
by CLICKING HERE OR ON THE IMAGE BELOW.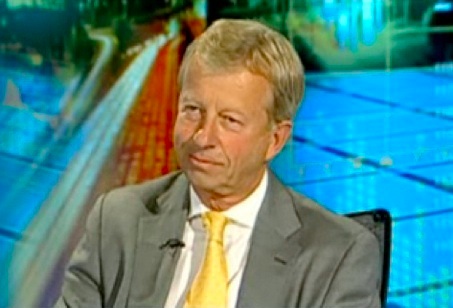 Sponsored
---
McGonigle called for greater investment in renewable energy, noting that energy security is becoming a central theme in summits such as this month's G20 gathering.
"We have to keep pursuing the energy transition and all options have to be on the table," he insisted. "I'm worried that if the public begins to connect high prices and volatility in energy markets to climate policies or the energy transition, we're going to lose public support.
"We're going to be asking the public to do a lot of difficult and challenging things to enable the energy transition," he told CNBC. "We need to keep them on board."
TREND FORECAST:
OPEC+, particularly Russia and Saudi Arabia, will continue to fine-tune the world's oil supply.
Their goal: keep supplies low enough that prices remain as high as possible without driving up the global public clamor for green energy; and to ensure that inventories do not fall so low that the global economy stalls for lack of fuel.
That strategy has remained in place for more than five years and will continue until public demand for alternative-fuel vehicles, and their production, reaches a tipping point.
And as we note in our ECONOMIC UPDATE section of this issue of The Trends Journal, there are numerous wild cards that if played could spike Brent Crude to above $130 per barrel.
ALSO JUST RELEASED: US Dollar, Gold, Bulls & Bears And Real Estate CLICK HERE.
ALSO JUST RELEASED: MAJOR GOLD BULL CATALYST: US Dollar In Danger Of Breaking Down CLICK HERE.
ALSO JUST RELEASED: Gold Moves Higher After Fed Decision And Post Hike Powell Interview CLICK HERE.
ALSO JUST RELEASED: What's Next After Big Banks Turn Bearish On US Dollar CLICK HERE.
ALSO RELEASED: Ahead Of Fed Decision CRB Is Breaking Out On The Upside CLICK HERE.
ALSO RELEASED: CAUTION: The Public Has Now Gambled All In On Stocks CLICK HERE.
ALSO RELEASED: What To Expect As BRICS Gold-Backed Currency Launch Approaches CLICK HERE.
© 2023 by King World News®. All Rights Reserved. This material may not be published, broadcast, rewritten, or redistributed.  However, linking directly to the articles is permitted and encouraged.